Our Recovering Economy Expected to Boost Business Agenda
Taking Care of Business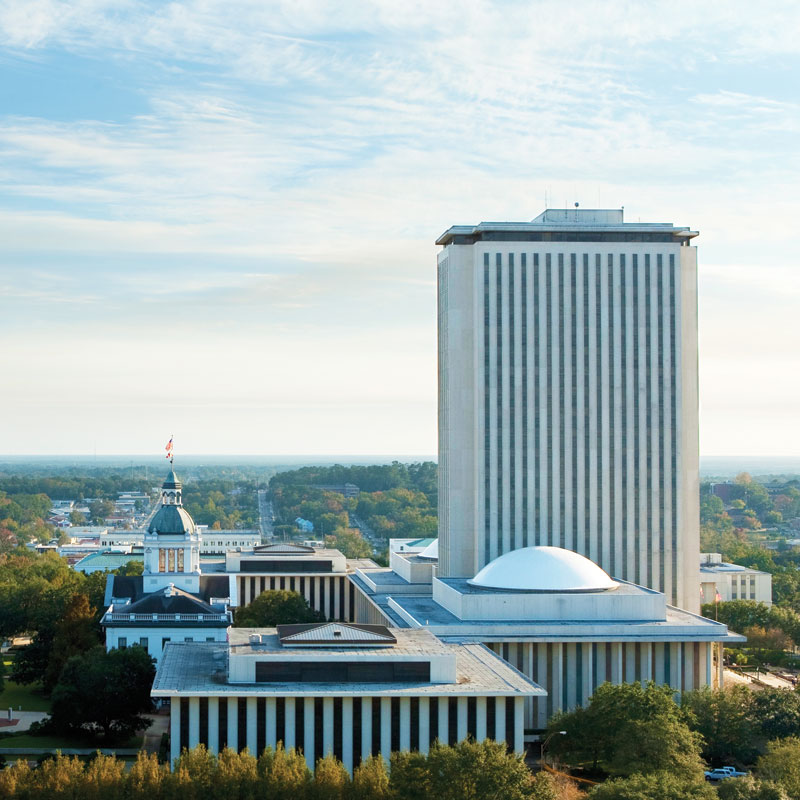 As the national economy continues to show signs of improvement, state business leaders want the Legislature to use the momentum to help create new jobs and lure new companies to the Sunshine State.
The Florida Legislature convenes its annual 60-day spring session on March 4, and lawmakers will be greeted with a $1.2 billion budget surplus, concrete evidence of the state's economic recovery. And while all 120 House seats and half of the Senate's 40 seats are up for election this fall, representatives of the state's leading business lobbies are optimistic their legislative agendas will be heard.
"For the most part, we have a pro-business House, Senate, governor and Cabinet," said David Hart, executive vice president and chief lobbyist for the Florida Chamber of Commerce. "I expect jobs and the economy will be the top issues on the minds of voters, and I think we'll continue to see the business community treated well by this Legislature."
Businesses are interested in many of the same issues as the state's voters, from tax cuts and the dilemma of gambling expansion to improvements in education and protecting worker pensions.
"Election years tend to be a little different, but when it comes to issues that help the state, those are what you want to run on in an election," said Brewster Bevis, senior vice president for state and federal affairs for Associated Industries of Florida.
AIF and the Florida Chamber are the state's strong business lobbies, along with the Florida Retail Federation and the National Federation of Independent Business. Here is a brief rundown of some key issues they'll be watching:
Communications Services Tax
Businesses are looking for clarification that pre-paid calling cards are exempt from this state tax and hoping for a reduction for all others who pay it. This is a large business expense.
Competitive Workforce
Some of Florida's big economic powerhouses have formed the "Florida Business Coalition for a Competitive Workplace" to support legislation that supplements the Civil Rights Act by protecting citizens from discrimination based on sexual orientation, gender identity or expression. The coalition includes Walt Disney World, CSX, Florida Blue, The Haskell Company and Darden.
Gambling
The Chamber of Commerce and AIF don't see eye-to-eye on this issue. The Chamber has a 20-year policy opposing the expansion of gambling while AIF favors creation of up to three destination casino resorts in Broward and Miami-Dade counties, viewing it as an economic driver that could create thousands of new jobs.
Health Care
Providing more opportunities for telemedicine and giving nurses more responsibilities in caring for patients are viewed as a way to improve care, especially in rural areas, and help reduce costs.
Insurance Reform
The push is on to reduce insurance policy assessments paid by all Floridians to help fund the Florida Hurricane Catastrophe (CAT) Fund, which is still paying off bonds related to claims payments from the 2005 hurricane season.
Internet Sales Tax
Calling for "e-fairness," Florida business interests want the state to enforce a law that requires online companies to collect the state sales tax and then remit it to the Department of Revenue. Most online retailers ignore the requirement, putting locally owned businesses — and Florida-based online retailers — who are collecting the tax at a disadvantage. Enforcement of the law could bring up to a billion new dollars into the state's coffers.
Motor Vehicle Fees
Gov. Rick Scott has proposed a $401 million rollback in auto registration fees, which would save most car owners $25 a year. The biggest relief would be felt by car rental companies.
Pension Reform
While the state's pension fund for public employees is healthy, expect another push from the House leadership to move new state workers and other public employees to a 401(k)-like plan, taking financial pressure off the state budget.
Sales Tax, Commercial Leases
Florida residents who lease a home don't have to pay a sales tax on that lease. But businesses that have a commercial lease do have to pay the tax. It generates about $1.4 billion a year for the state, but some say it puts Florida at a disadvantage when trying to attract new business. Florida is the only state in the country that charges this tax.
Sales Tax Holidays
During Back to School, Hurricane Preparedness, and Energy Starr and Water Sense tax holidays, shoppers don't have to pay the state sales tax on certain items. These holidays are highly sought by retailers, who say shoppers tend to spend more money when they're getting a tax break, boosting the stores' bottom lines.
Tourism Promotion
Visit Florida is hoping for a nearly $37 million spending boost, to $100 million, to promote tourism. The extra money would fund a national advertising campaign. In 2012, the state welcomed 91.5 million visitors, but the state appeared ready to bust that record in 2013.
Trade
Expansion of the Panama Canal is expected to be completed in 2015 and, because of its geography, Florida is poised to become a global hub for trade and logistics, creating thousands of jobs in the process. A key budget issue is ensuring that recurring funds are allocated to keep Enterprise Florida offices open in China and Japan.
Worker Compensation
Legislation is pending that would give companies more time to address charges that they are not carrying enough workers' compensation insurance. The state now issues as many as 2,500 stop work orders a year, and companies are asking for more time to supply necessary paperwork before the order is issued.