Organizational Hacks To Improve Your Productivity
Added bonus: you may even improve your mental health and well-being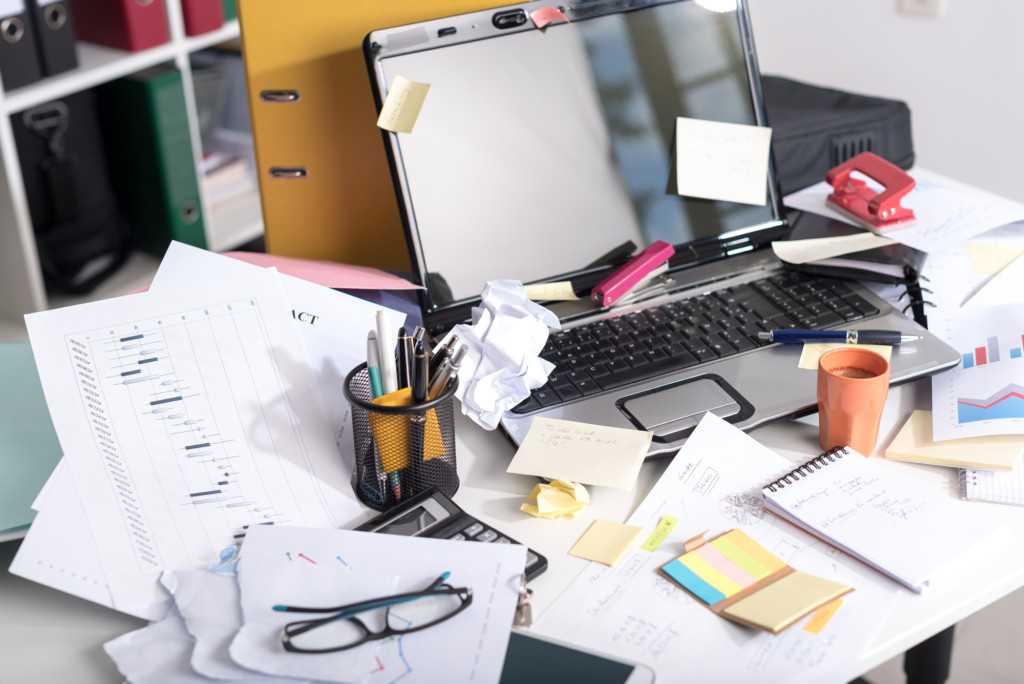 Is your capacity at work really that overwhelming, or do you just need help organizing it all?
We polled the members of our staff for their favorite ways to increase productivity at the office. Here's what works for the marketing team at Rowland Publishing, Inc.:
1. Segmenting Email Communication
The worst distraction at your desk is your inbox. It only takes a few seconds to get side tracked by an incoming email.
Next thing you know, an hour goes by before you continue the task you were originally working on.
Try scheduling when you check and answer your emails.
For example, knock them out first thing in the morning (flag for later anything you can't answer right away), and then don't look at your inbox again until lunch.
Repeat and do one final check before you head out at the end of the day.
2. Organizing in Folders
Whether your company operates in print, digital or a little bit of both, it can be helpful to organize your paper and electronic files into folders.
I've organized all of my clients alphabetically, but there are a variety of other systems you can implement depending on your industry: numerically, by grouping, by service, by process, etc.
3. Color Coding
If you're responsible for multiple entities and need to see all of them laid out, color code them on your digital calendar or filing system.
Color coding can be extremely helpful for those who consider themselves visual learners.
"It gives me something to associate with. I can identify what I am looking at or what's next on my list before I have to read or dig into paperwork." says Taylor Dashiell, Integrated Marketing Coordinator at Rowland Publishing.
4. Using a Calendar or Planner
For any Type-A personality, the idea of only using the papers on your desk or email to keep track of your to-do list is debilitating, but you don't need to be a stickler for structure to benefit from using a calendar or planner.
The biggest benefit of this hack is that it's the easiest one to make work for you. For example, if you're looking for a way to keep track of deadlines, write them down in a planner.
Synching your digital calendar to your phone is another way to stay on track with the week ahead. "The calendar alerts do the work for me because they chime in to let me know what to follow up on," says Javis Ogden, Senior Integrated Marketing Coordinator for Rowland.
5. Take a Real Lunch Break
This might seem like a no-brainer, but we've all had those days when we feel like we can't leave our desks.
If there's one opportunity for you to get up and out of your workspace for at least 30 minutes, it's lunch.
Take advantage of the time to unwind a bit, get outside and grab a bite to eat without the headache reminder of all of the things waiting for you on your computer screen.
You'll be surprised on how refreshed you'll feel when you return.
6. Breaking Up Your Work Day
A popular organizational hack is work for 50 minutes and break for 10.
While it might seem unreasonable to have your day so regulated, studies show that it does help increase productivity.
"I find it helps me clear my headspace and will help me remember things I may have forgotten and jog my creativity," says Janecia Britt, Rowland's Digital Editor.