Open for Business
As Gadsden County works to grow jobs, it is also addressing workforce needs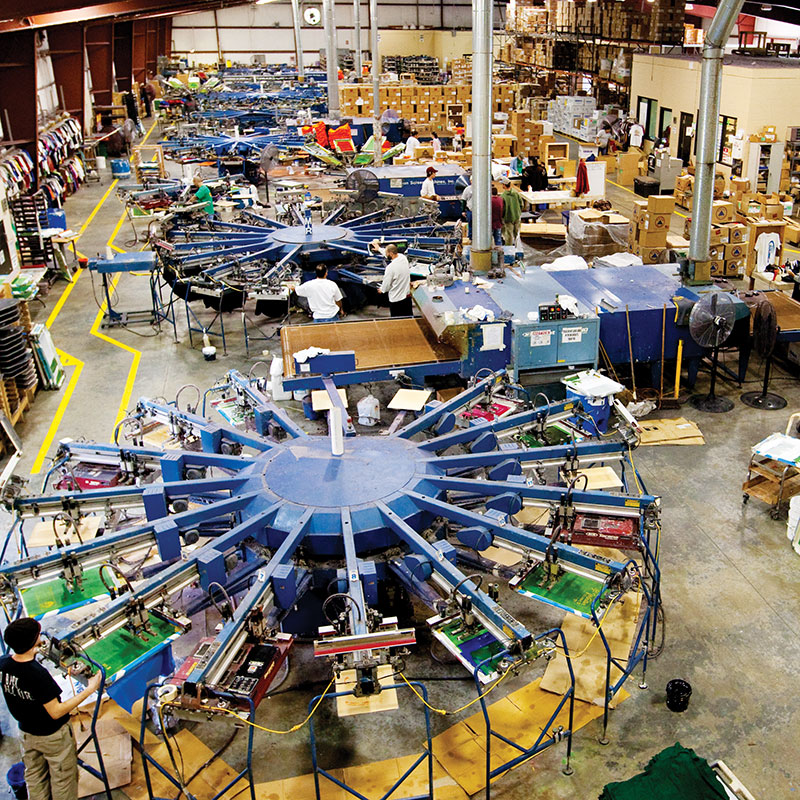 Just north of Florida's Capital City lies the rolling hills, Victorian homes, horse and plant farms and antique oasis of a small, still relatively unknown county named after James Gadsden, an aide-de-camp to Gen. Andrew Jackson during the Florida campaign of 1818.
Once known for its shade tobacco farms — it's one of only a few places in the United States where the tobacco to wrap cigars could be successfully grown — Gadsden's economy today has a varied mix of businesses that include manufacturing, agriculture, technology and security. Its 508 square miles sit in the midst of a prime location for business development, yet about 46 percent of the county's workforce travels to work each day in Leon County.
Recruiting new business to any county or city is tough work. A county could have dozens, if not hundreds, of other competitors vying for that same business.
It all comes down to the sales pitch, location and tax incentives package. It's standard practice now for counties to offer tax breaks and help coordinate other incentives at the state and federal levels to businesses willing to guarantee a certain number of jobs in an area.
The pitch for Gadsden County focuses heavily on the county's four intersections with Interstate 10, as well as its proximity to three deepwater ports (Jacksonville, Panama City and the Port of Port St. Joe, which is being redeveloped), two shortline railroads, a major rail line, two international airports (Northwest Florida Beaches in Bay County and Tallahassee) and two state universities, along with vocational and technical institutions.
About 20 square miles of the county are contained in a state Enterprise Zone, which offers tax incentives and advantages to businesses that locate within the boundaries. Several business parks are located in Enterprise Zones, including the Gretna Industrial Business Park, the Quincy Industrial Business Park, the Quincy Interstate Business Park and the Gadsden 10/90 Commerce Park.
Different Approaches with Similar Goals
The county's economic development efforts are varied.
There is the 2-year-old Gadsden County Development Council, which was formed by the county commission and includes representatives from all the county's cities, and the Gadsden County Chamber of Commerce, which represents business interests.
The county has held meetings with residents as part of its Competitive Florida Partnership Program to get their input on Gadsden's strengths with the goal of fostering cooperation between everyone involved in economic development and increasing the county's median household income by 2018. At the same time, the county's Tourist Development Council has hired a marketing consultant to kick off a major new marketing strategy in the coming months to promote tourism.
The Chamber is focusing on entrepreneurship, small business development and the retention and expansion of existing businesses, according to Executive Director David Gardner.
"There is plenty of opportunity here," says Gardner. "We are inundated with folks looking to start businesses. It's exploded. Small manufacturing, service businesses, day care centers, health care. It covers a wide spectrum. That's where I think a lot of opportunities are going to be."
Beth Kirkland heads the nonprofit Development Council, recognized by Enterprise Florida as the county's economic development organization, which puts a stronger focus on having the county and its six municipalities work alongside a wide variety of government agencies and local business to bring more business to Gadsden. Targeted sectors for growth include transportation and logistics; agribusiness; manufacturing; ecotourism; law enforcement training, services and supplies; and construction materials and services.
"We have strengthened our relationships with groups like Enterprise Florida, Florida's Great Northwest, Opportunity Florida, Freight Moves Florida," she says.
David Gardner, executive director of the Gadsden County Chamber of Commerce
"We have made sure every time one of those organizations has brought a site consultant to Florida we are present and engaging. And we are planning our own trips to those consultants. We need diversification, moving away from a rural county that sits next to the Capital City. We need diversification into sectors away from government."
TDS Telecom in Quincy has helped ensure that Gadsden is prepared for future growth as far as access to broadband, according to Frank Holcomb, the company's regional market manager, who is active in the Chamber.
"I would say over 95 percent of Gadsden now has access to data broadband. As far as technology goes, we're in a good position," he says. Still, he thinks the county's future is indelibly linked to Tallahassee and Leon County, because that's where the major centers for workforce development are headquartered. "We're more dependent on a regional economic development plan, more so than just Gadsden alone."
Challenges Ahead
Gadsden does face some challenges when it comes to recruiting businesses.
"One of our weaknesses is the labor force," concedes Kirkland. "We need to build the pipeline. Most workers now go to the Capital City."
One company trying to help build that pipeline is BASF, which is putting together an outreach program to work with educators from elementary grades up through college to promote better preparation for STEM-related jobs.
The BASF site supports attapulgite mining operations in Florida and Georgia. The product is used in a wide variety of products, from pet litter to pharmaceuticals, and about 130,000 tons were shipped from Quincy last year, according to Carlos Barrios, production manager.
"And we plan to grow Quincy between 2 to 3 percent a year," he adds, pointing out that the company is on track to invest $2 million a year into improvements. "One of our benefits here is access to major highways, so when you're distributing to the Southeast, you can get the product out easily."
BASF has 79 employees in Quincy, some of them having worked through five different ownerships of the facility, which has been open for 105 years. One worker has been at the Quincy plant for 50 years.
"We've not had too much trouble staffing, but we do have an aging workforce like everybody else," says Larry Ware, the Quincy plant's human resources manager and leader of local community partnerships and education efforts. "Last school year, we gave a presentation to fifth-graders, having them do an experiment on filtration and absorbability, and then we gave them lab coats and equipment to work with."
The company is also working with Tallahassee Community College on a certified production technician program for its employees. The voluntary program includes 80 hours of training, with some of the classes at the college's facility in Gadsden and other classes at the work site.
"This coming year, I want to invite (high school) teachers out to our facility for them to see how what they are teaching applies to real work," Ware says.