Nothing Can Stop These Dedicated Workers
The Last Word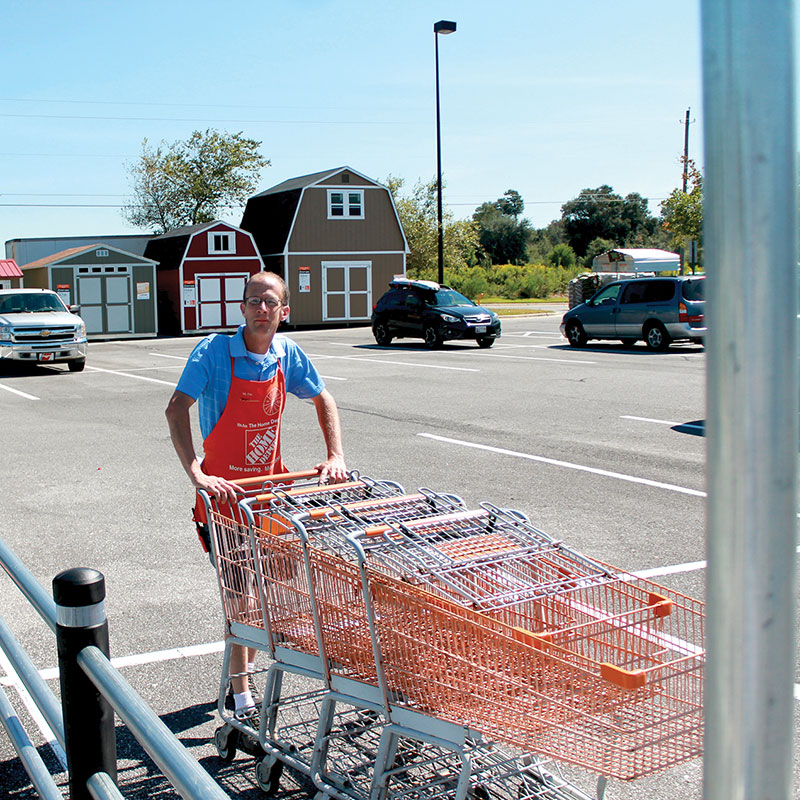 There have been so many changes in the workplace since I had my first job. Technology has come so far (does anyone remember working on manual typewriters or rotary-dial phones?), attitudes toward women continue to evolve (resulting in a growing number of female CEOs), and there is growing recognition of attempts to relieve the pressures felt by workers who juggle jobs and small children while caring for aging adults.
Businesses should be proud of the changes that have come. But there is still one area where we're lagging. And that's in the employment of those with disabilities. Nationally, a 2000 Harris poll found that 67 percent of unemployed people with disabilities want to work.
Florida is home to an estimated 2.4 million individuals with disabilities, giving the Sunshine State the third-highest disabled population in the country. Studies have shown that more than half those who employ the disabled report they are productive, dependable and capable of advancing in the workplace — yet, in Florida, only one-third of people with disabilities under the age of 18 are employed.
One of those individuals is Sean Canning, who is always happy to do the heavy lifting at the Home Depot in Pace (Santa Rosa County). He helps customers get bulky items into their cars and works as a store associate greeting people who enter the store, stocking the vending machines and keeping the place tidy. He's even won an award for recognizing a safety hazard in the building.
Canning's story was highlighted by the state's Agency for Persons with Disabilities as part of National Disability Employment Awareness Month in October. The agency serves more than 50,000 Floridians with autism, cerebral palsy, spina bifida, intellectual disabilities, Down syndrome, Phelan-McDermid syndrome and Prader-Willi syndrome. The goal is to help people with developmental disabilities live, learn and work in their communities.
Canning works evenings and weekends because he is enrolled in the PALS program at Pensacola State College. The two-year post-secondary program provides students with developmental disabilities an opportunity to go to college, learn new skills, explore careers, prepare for employment and ultimately gain more independence.
Becoming self-sufficient and independent is a major goal for Canning, who currently lives with his brother in Milton but is saving to get his own apartment.
"I want to work so I can pay for my own stuff. It also shows that I can live on my own," he says.
Canning's supervisor, Lynda Mistrot, applauds his accomplishments at work, pointing out his great attitude, his willingness to volunteer to do extra jobs and his attentiveness to the needs of customers.
"Sean works hard," she says. "He is always available to help cover a needed shift in the evening. He is friendly and helpful with our customers, which is what we want from our employees."
Here's some food for thought: According to a 2003 study of Florida employers conducted by The Able Trust and Florida State University, the average cost of accommodation for employees with disabilities is $500 or less — but close to one-third of the businesses surveyed had no formal policy to recruit persons with disabilities. A national study found that after three years on the job, 76 percent of employees with disabilities continue to be employed and have received increases in salary and benefits.
It has been estimated that the lack of labor force participation by people with disabilities costs the nation's economy
$200 billion a year. So, while the month of October is set aside as Disability Employment Awareness Month, perhaps it behooves all businesses to think about it each month of the year.