No Rest for the Winners
Persistence lands Santa Rosa County prospects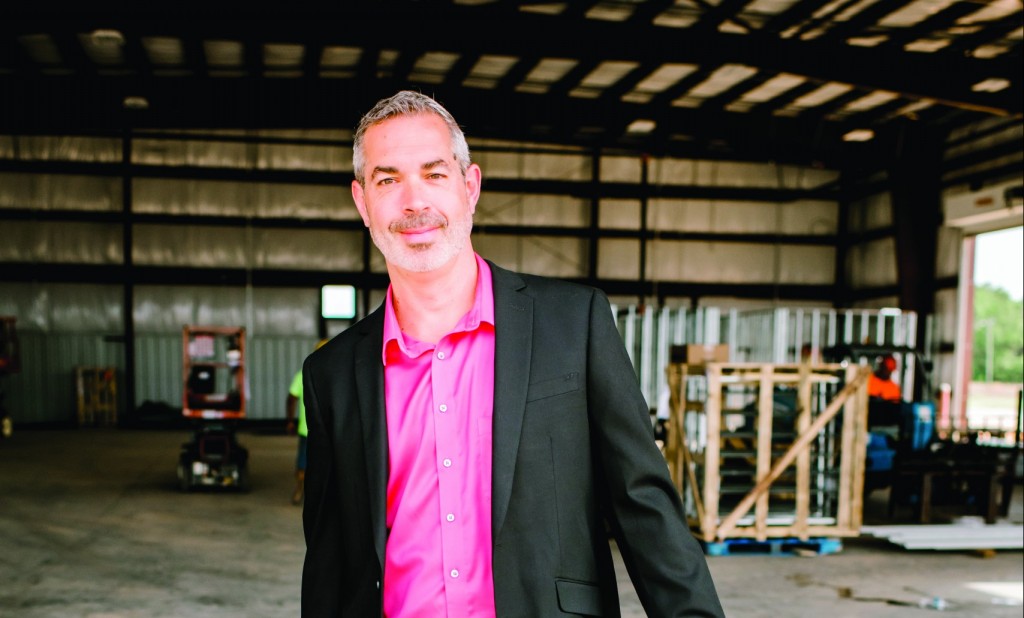 For many, the world since March 2020 has been one of uncertainty.
Some businesses thrived, some endured, and others were not so lucky.
But even as the pandemic reconfigured most everything, economic developers in Santa Rosa County forged ahead, the best way they knew how.
For Shannon Ogletree, executive director at the Santa Rosa Economic Development Office (SREDO), the key to success has always been connections.
"Business is business, but in business, you deal with people," said Ogletree. "Relationships matter. I once had a college professor who told me it's hard to be mad at someone if you know their kid's name, and that's true. I want to get to know you and how you run your business."
Though Zoom meetings and phone calls have been unavoidable and while he much prefers face-to-face meetings, Ogletree said the pandemic's forced seclusion was, ironically, uniting.
Conferences with site selectors, typically held in office settings, originated from participants' homes and often featured cameo appearances by restless spouses or children.
People were more likely to engage in casual conversation, Ogletree said. He learned how contacts from Dallas or Philadelphia were faring. They would discuss their children's virtual schooling or local conditions before seguing into the advantages of one of the fastest-growing counties in the state.
And, the advantages are abundant. "The county's aggressive land pricing, cash incentives, lower property and personal income taxes and quality and quantity of available labor are pushing people to look to Santa Rosa County," Ogletree reported.
As the product of activity in the past year alone, Ogletree anticipates that about seven groundbreakings will take place over the next two to three years. Big names are rolling in, but local businesses, too, are flourishing, thanks in part to the SREDO's rolling out of COVID-ı9 business relief grants.
And, Santa Rosa County continues to grow "leaps and bounds," said Ogletree. "In terms of growth census data that will come out later this summer, I'd say we're growing between 2.5 to 3 percent per year. There are over 3,000 counties, and we should be in the top 5 percent as one of the fastest-growing counties in the United States."
Ogletree estimates new data will put Santa Rosa County's population at about ı80,000. That total includes some 80,000 people in the workforce, 45,000 of whom report to jobs in Escambia County for employment.
Santa Rosa is looking to change the latter figure.
"My biggest hope for Santa Rosa County is that we are no longer a bedroom community to Escambia County," he said. "For so long, we've been the little brother. When people think Northwest Florida, I want them to think Santa Rosa County."
The solution lies in creating high-end, high-paying jobs that will establish Santa Rosa County's presence and create attractive opportunities for its residents. The Triumph Gulf Coast board, Ogletree said, has helped set that effort in motion.
Triumph has doled out millions of dollars in grants to fund infrastructure at Santa Rosa County's three large industrial parks. Without Triumph's backing, Ogletree said, "We'd have nothing but slabs of dirt, a hope, a dream and a prayer."
At this writing, the Whiting Aviation Park in Milton is wrapping up Phase I of its $ıı million infrastructure project, which has helped attract its first tenant, Leonardo Helicopters. The international manufacturer has committed to a ı00,000-square-foot facility within the aerospace and aviation park and pledges to create 40 to 50 high-wage jobs upon its completion.
A $6 million infrastructure project
is currently underway in Santa Rosa Industrial Park East. The ıı2-acre park, which targets manufacturing, already has three companies joining its first tenant, Cape Horn, a creator of high-end, offshore fishing boats. They are:
Project O'Brother, a company specializing in industrial powder coating.

Project Hard Metal, a metal stamping and computerized numerical control (CNC) machine manufacturer.

Project Induction, industrial manufacturers of renewable energy systems.
The future tenants will make capital investments totaling more than $22 million at the park and employ ıı0 people in above-average-wage jobs.
Too, ı5 acres at Santa Rosa Industrial Park East will become home to Pensacola State College's new truck driver training facility. Ogletree said talent developed there will surely land jobs at the Northwest Florida Industrial Park at I-ı0, which hosts logistics and distribution operations.
The use of $3.5 million in Triumph funds has brought about 88 project-ready acres at the I-ı0 industrial park. The park offers immediate access to the northern Gulf Coast region via the interstate, and the Pensacola International Airport, offering direct flights to major cities, is only a 25-minute ride away.
That matters said Ogletree. "A company in one of our existing industrial parks, Gulf Cable, has headquarters in the New Jersey/New York area, and we know having direct flights helps them. And, it helps us see what cities we should be looking at."
So far, the I-ı0 industrial park has confirmed two occupants. Project Yummy will see to the construction of a $2.5 to $3 million, 25,000-square-foot distribution facility that will employ 30 workers. "Project Lionheart" will employee 90 people upon the construction of a $5.2 million, ı00,000-square-foot distribution center for pharmaceutical and medical devices.
Both entities have promised jobs that pay well over the average wage in Santa Rosa County.
Ogletree likens attracting business in Santa Rosa County to catching lightning in a bottle.
"It's about being at the right place at the right time, and making sure you're ready" he said. "Obviously, we don't try to put all our eggs in one basket. But, we had a strategic plan done a few years ago with a site consultant who said, 'No product, no project.' If we didn't have the assistance of Triumph, none of this would be possible."
Interviewed in April, Ogletree said the SREDO has three to four proposals ready to bring before the Triumph board in May. He suggested one would involve partnering with various educational institutions to bring about an all-purpose training school that will significantly feed into the county's industrial parks.
"It's Lexus' pursuit of perfection," said Ogletree. "Santa Rosa County can never be good enough. If we think we are, then somebody's passing us by."