New Programs Net FSU-PC Students From Nationwide
The school is not just growing in numbers but in degrees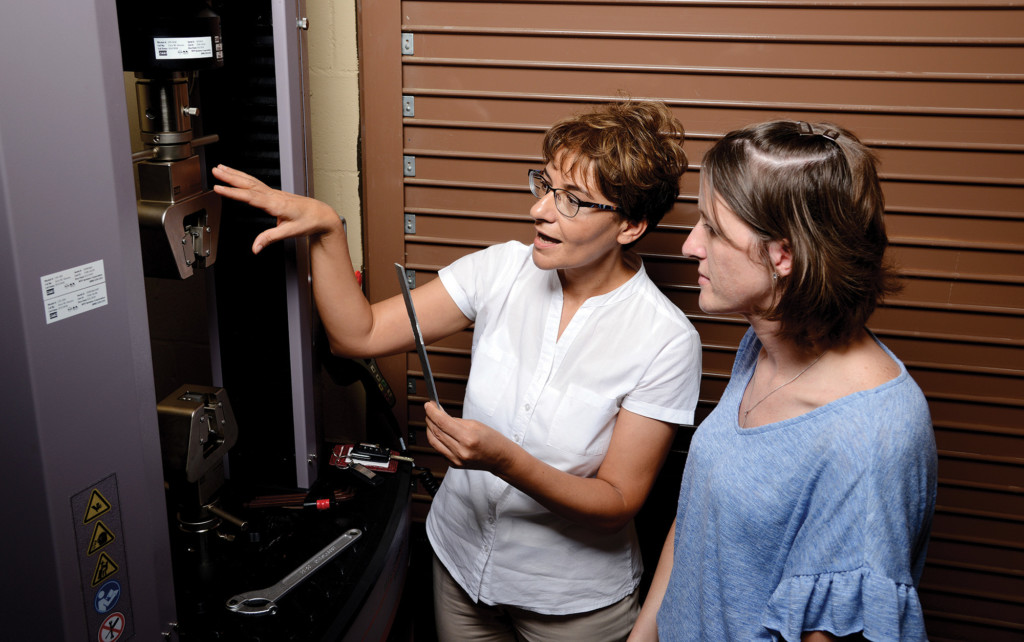 Fifty freshmen started classes at Florida State University in Panama City as the 2018-19 school year got underway.
They came, said Dean Randy Hanna, from around the state and around the country.
A year later, FSU-PC was looking at the prospect of a smaller freshman class. While the quality of applications has been trending in a good way, the number of applications was diminished. For that, Hanna assigned blame to Hurricane Michael.
"One of the consequences of the storm," Hanna said, "is that there are few places for students coming to town to live. The housing stock east of the Hathaway Bridge was battered by the storm and everything to the west is full."
Gone are the days when FSU-PC thought about struggling condominium projects on the beach as a possible avenue for student housing. Rather, FSU-PC is taking steps to arrive at on-campus dormitories. The school issued an "Intent to Negotiate" notice that attracted responses from five developers.
At this writing, school officials were discussing terms in pursuit of a deal with the Zimmer Development Co. of Wilmington, North Carolina. Zimmer, a national commercial and multi-family developer, lists projects on its resumé, including the Stadium Enclave student community near Doak Campbell Stadium in Tallahassee and graduate and undergraduate student housing at Arkansas State University in Jonesboro.
Student Housing Business magazine identified Zimmer as one of the 25 most active developers of student housing in the industry.
Hanna anticipates that the campus housing project will accommodate 300-400 students upon completion. It is his hope that the development will be ready for occupancy in August 2021.
The number of student activities has grown steadily at FSU-PC through recent years, and Hanna said the arrival of campus housing will further enhance that trend.
"When you have students on campus all the time, that will make a huge difference," Hanna said. "We are very excited about this."
Already, Hanna pointed out, the Seminole-Commodore Alliance (SCA), a collaboration between FSU Panama City and Gulf Coast State College, has established a Student Activities Board Alliance (SABA) that provides activities for FSU-PC students and students at Gulf Coast State College, located across Collegiate Drive from the university campus.
Hanna said that via the SABA framework, GCSC College students are free to join clubs located at FSU-PC and vice versa.
Bouncing Back
As of June 1, FSU-PC's physical plant had substantially been returned to pre-Michael condition.
Repairs to the Holley Academic Center, the most prominent building on campus and one that has come to function as a community center, were nearing completion. The first floor of the Barron Building was occupied, but its second and third floors were not. Work was set to commence on the Bland Conference Center and to the Bayside Building, which had been home to elementary education classrooms and nurse anesthesia classrooms and faculty offices.
Hanna, upon arriving on campus a day after the storm, said it initially appeared "eerily as if everything was OK." But closer inspection revealed otherwise.
"Once you got inside the buildings, you saw water damage and broken windows, and you could look up and see where the roofs had been compromised," Hanna said.
Storm-related damage totaled $10 million, Hanna said, "which is a lot, but still it is a lot less than it could have been. Fortunately, we were able to move people around and not miss a beat as far as being able to hold classes."
The campus lost 18 students in the immediate wake of the storm, and spring 2019 enrollment was down just a little over 1 percent from the previous spring.
"We were very pleased that the decline was so slight," Hanna said.
The bachelor's program in mechanical engineering that was introduced to the campus in the fall of 2018 is off to a "wildly successful start," Hanna said. It is managed by the FAMU-FSU College of Engineering in Tallahassee.
The mechanical engineering program's arrival closely coincided with the arrival of GKN Aerospace at the VentureCrossings Enterprise Center adjoining the Northwest Florida Beaches International Airport in West Bay. GKN produces airplane components for the federal government. Both GKN and Naval Support Activity Panama City employ numbers of mechanical engineers.
"FSU has an important role to play in the development of our economy, and that's one of the reasons that we started mechanical engineering here," Hanna said. "I am very confident that the aerospace sector will continue to grow. Given our relationship with the FSU/FAMU College of Engineering and the engineering programs we have here, I believe we will be well-positioned to help that industry thrive here."
Hanna regularly participates in site visits made by prospects pursued by the Bay County Economic Development Alliance.
"I am amazed at the number of new companies that have an interest in Bay County and have come and visited since the hurricane," Hanna said. "I have met with more prospects since the storm than I did in the year before the storm."
In addition to the mechanical engineering program, FSU PC offers a master's degree in systems engineering.
Hanna said two additional master's level programs, one in nurse anesthesia and the other in applied behavioral analysis, are drawing students from far beyond Northwest Florida.
The behavioral analysis program, Hanna said, is intended for psychology students working with children with autism. It culminates in an exam leading to national board certification.
"Our program has the No. 1 pass rate for board certification in the world," Hanna said. "The nurse anesthesia program is newer, but it is quickly growing its reputation."
Hanna looks toward the future with optimism.
"This is a great time to be at FSU in Panama City," he said. "It's at times like this that you realize you do more than just provide classes and help students earn degrees. I am so proud of our colleagues all across FSU. Folks from our campus and the Tallahassee campus have worked throughout our community to address the storm.
"The Social Work department has provided counseling services, our College of Social Sciences has helped with visioning and long-range planning for the community, our engineering department has helped with resiliency issues. Student-athletes came from Tallahassee for a day of clean up, and I could go on and on. We need to play a role in the recovery, and we are."