New Conference Focuses on Economic Diversification
Northwest Florida Economic Summit highlights biotech, cybersecurity and more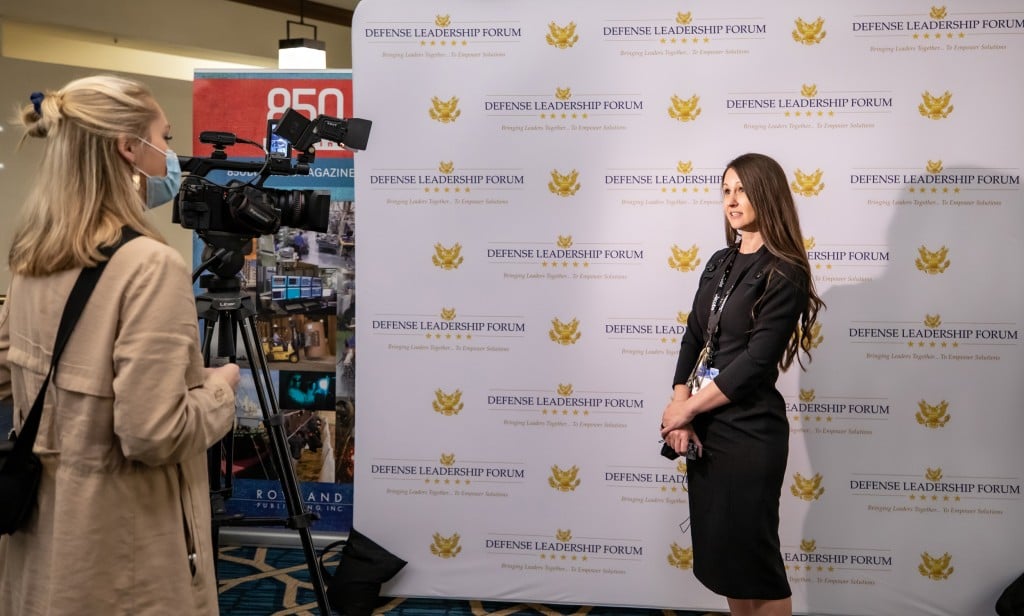 Northwest Florida will forever be synonymous with the most scenic beaches in the country, but the region increasingly is becoming known for business activities unrelated to tourism and hospitality.
Prominent leaders, including business owner and defense and security facilitator William Loiry, have championed networking efforts that are bringing about remarkable economic diversification.
Since 1996, Loiry has organized homeland/global security and defense summits throughout the nation. His annual Air Force Contracting Summit has strengthened connections among private businesses, public officials and military commands.
Loiry's latest venture, slated for this fall, is the Northwest Florida Economic Summit.
"The Air Force summits have helped diversify the region past tourism alone because thousands of contractors attend the summits, and then, many subsequently establish offices here or expand their existing offices," Loiry said. "Through the Northwest Florida Economic Summit, we intend to bring in other sectors as successfully as we have the defense sector."
Already, Loiry has greatly enlarged the presence of biotech in the region. He has assisted in relocating a major biotech business's headquarters to the area and is working toward securing another plant that would employ thousands.
The summit's target sectors include biotech, defense, aviation, aerospace, cybersecurity, manufacturing, distribution and logistics.
At the Economic Summit, public officials at local, regional and national levels will discuss their economic development priorities and provide insights as to how infrastructure funds are allocated. The summit will include speakers, roundtable discussions, general sessions and networking opportunities.
Invaluable matchmaking sessions unite company representatives with decision-makers and industries that influence how infrastructure dollars are spent. Those sessions often lead to further collaboration.
The summit is also designed to help Northwest Florida businesses secure contracts and grants for projects funded with public dollars or the Triumph Gulf Coast Fund, which was created in the wake of the Deepwater Horizon oil spill. To date, the Triumph Gulf Coast Fund has provided more than $250 million for projects including an aircraft maintenance campus, an international port terminal and expansion of welding, aviation mechanics and commercial driving training programs.
"My hope for attendees is that they gain contracts, their companies experience opportunities for growth and that each person personally prospers from a connection made or knowledge gained," Loiry said.
» Want to Go? For more information on the 2023 Air Force Contracting Summit and the 2023 Northwest Florida Economic Summit, visit usdlf.org and northwestfloridaleadershipforum.org, respectively.
Northwest Florida Military Report
U.S. Rep. Neal Dunn (FL-2), a member of the House Committee on Energy and Commerce, delivered the keynote address at the 2022 Air Force Contracting Summit, which was held Feb. 8 and 9 at the Hilton Sandestin Beach Golf Resort & Spa.
The ninth annual Summit, a national military business event, brought together more than 700 military and government officials, business executives, contracting experts and financing leaders to discuss the 2022 defense budget, Air Force mission and contracting priorities, and new support for companies with innovative defense solutions.
Speakers from the Pentagon, Air Force bases, and Air Force commands provided the latest information on Air Force procurement opportunities, accelerated innovation contracting, Tyndall AFB reconstruction, military base energy resiliency, support for small business tech programs, military-community partnerships and more.
Of special note were opportunities at the Summit for companies to pitch their products and services to DEFENSEWERX, SOFWERX, DHSWERX, MGMWERX and the Doolittle Institute, Pentagon-supported organizations which speed the development of innovative solutions to benefit the warfighter and the nation.
The 2022 Air Force Contracting Summit was organized by the Defense Leadership Forum, a public service organization that brings together members of Congress, military officials and business leaders through Defense Contracting Summits nationwide.
Representatives of leading defense contracting firms including General Dynamics, ARMA Global, Northrop Grumman, BAE Systems and L3Harris Technologies participated in the summit. More than 60 on-site exhibitors were on hand, representing a wide range of products and services from aircraft maintenance to command-and-control systems to military base reconstruction. Local and Northwest Florida companies and organizations participating in the summit included Florida Power & Light; Carr Riggs & Ingram; Horsley Construction; Gulf Coast Energy Network; and many others.
Interested in attending the 2023 Air Force Contracting Summit? Visit usdlf.org.