Navy Federal Continues Expanding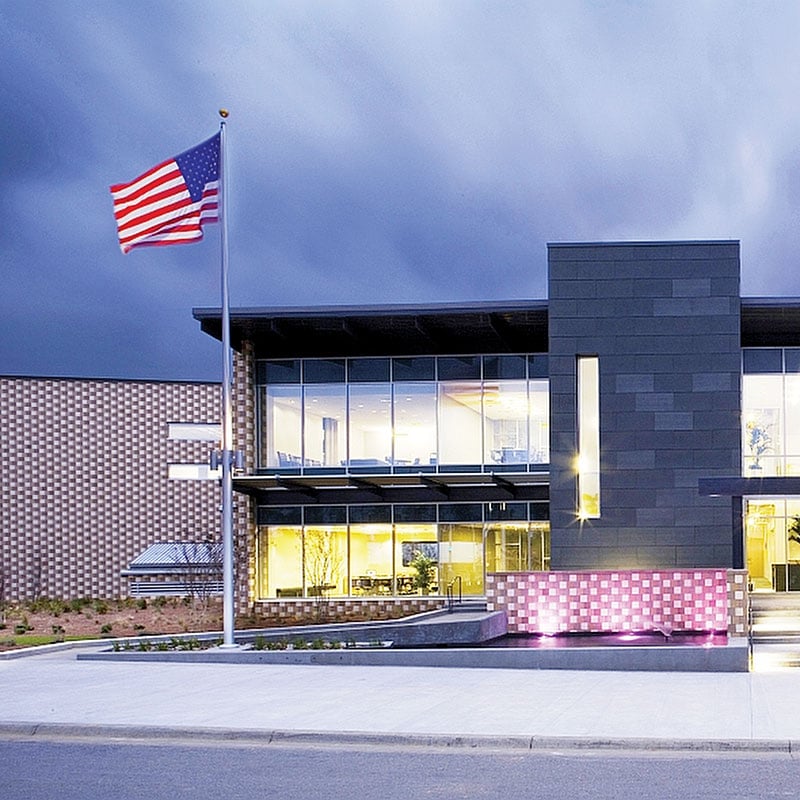 Navy Federal Credit Union is one of Escambia County's greatest success stories, attesting to what good can come when state and local governments join hands to create incentives for a major business project.
By 2026, Virginia-based Navy Federal — the largest credit union in the world and named by Fortune magazine five times (including in 2015) as one of the best 100 companies to work for — is expected to have a $1 billion capital investment in Pensacola, a $425 million payroll and 10,000 employees working on the local campus.
Florida has the third largest finance and insurance cluster in the nation. Most of the nation's leading financial and professional services companies have established large operations in Florida to take advantage of its global connectivity, experienced workforce and favorable business climate.
Navy Federal's growth has come in stages, beginning in 2003 with 60 employees. The credit union announced an expansion in 2012 — the first economic development announcement to include funding from the Industry Recruitment, Retention & Expansion Fund Grant Program, which was administered by the University of West Florida's Office of Economic Development and Engagement.
Facts About Navy Federal Credit Union
Headquarters is in Vienna, Virginia.

Organized in 1933 with seven members. Today it is the world's largest credit union with more than 5.9 million members and a workforce of more than 12,000.

More than $71 billion in assets.

Field of membership includes all Department of Defense and Coast Guard active-duty, civilian and contractor personnel and their families.

274 branches and 548 proprietary ATMs worldwide.
The three-year, $30 million Oil Spill Recovery Act was made available to the eight coastal counties of Northwest Florida that were most affected by the 2010 Deepwater Horizon oil spill. Estimates are that it cost less than $3,000 in state money for each job created through the program, far lower than the average $10,000. (Sixteen grants totaling $25 million were awarded for 8,961 new jobs. Navy Federal received three grants totaling $4.9 million to help with a land purchase that allowed for expansion.)
By 2014, Navy Federal was employing 3,800 workers in Pensacola with a payroll of $160 million. Then came another announcement in October 2014 — plans to bring another 5,000 jobs. While many of those workers are in the credit union's call center, there has been an expansion of services in the region to include lending, mortgage loan processing and information technology.
To help with the expansion, new incentive programs and workforce training were leveraged to encourage the credit union's continued growth in Pensacola. Incentives included the Governor's Quick Action Closing Fund, a federal grant, local tax abatements and an economic-development incentive program established by Escambia County.
Local leaders hailed the news not only for the direct job creation but for the resulting new jobs in construction and, afterward, within the community as small businesses benefit from having more customers. An economic impact study by the Haas Center indicates that by 2020, the growth at Navy Federal will generate 1,000 more indirect jobs in the local community.
"This is our largest expansion in Pensacola thus far," said Cutler Dawson, CEO and president of Navy Federal, when making the latest expansion announcement. "It underscores what we've long been saying about this great community — it's a great place to grow your business and a wellspring of talented people to employ. Continued growth for Navy Federal not only signifies the strength of the credit union but also means upholding our high standards for member service. It takes the best to serve the best, and that's why we continue to invest in Pensacola."
Dawson was awarded the Business Ambassador Award by Gov. Rick Scott for his efforts to create jobs and opportunities for Florida families.