Nathan D. Boyles, 29, Crestview
Okaloosa County Commissioner; Owner, Nathan D. Boyles P.A. law firm; Owner, Main Street Land Title Company; Owner, Yellow River Winery and Wine Bar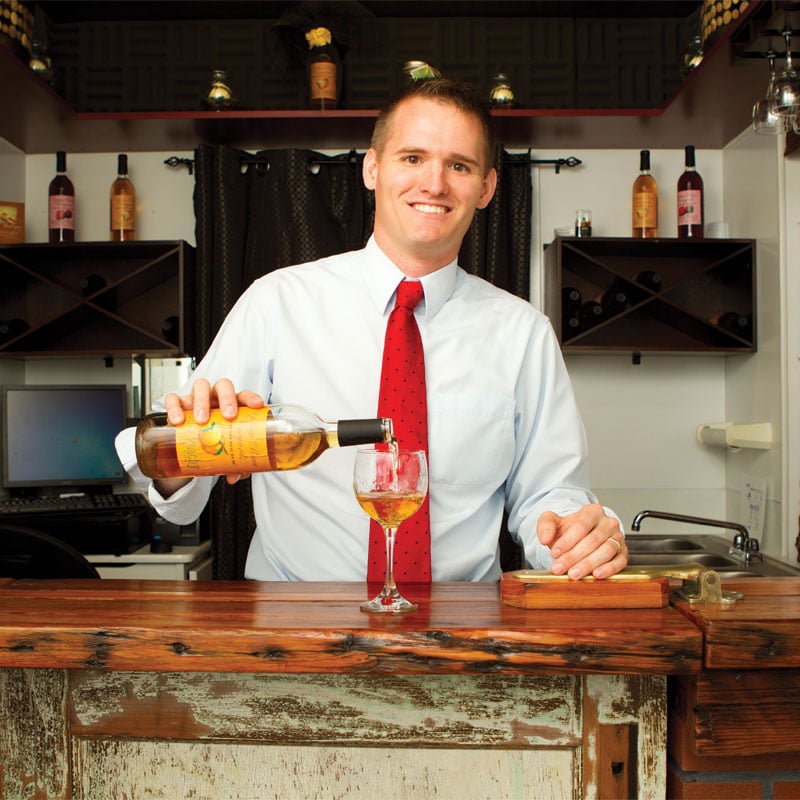 Business Philosophy Fake it until you make it.
My work entails No two days are alike. I've been known to show up for court with my hands still stained blue from processing a load of fresh local blueberries the night before.
Definition of Success I certainly aspire to do well in business and provide economic stability and opportunity for my family. Yet economic opportunity may be the means but it must not be the end. True success must be measured in the impact we have on our community.
Hardest Lesson Learned Consumers will not purchase protein bars from snack machines. I formed my first corporation at 18, wrote a business plan and solicited investors. I installed six vending machines at various fitness centers in Okaloosa County with the grand plan of cashing in on the growing health bar craze. After six months of losing money, I moved all of the machines out of fitness centers and onto car lots and bus yards, filled them with Twinkies and honey buns and began breaking even.
Mentor/Role Model I prefer to identify key character traits in individuals that I admire and then adopt the best traits of the many good people I have the opportunity to interact with.
Important Leadership Skills Be positive, dream big and don't take yourself too seriously. Otherwise, you'll begin to think you are more important than you really are, and that's how you end up on the front page of the newspaper in an orange jumpsuit (or at least that's what my mom tells me).
Northwest Florida Business Growth Make wise decisions to position Okaloosa County and all of Northwest Florida to capitalize on the tremendous natural and human resources that we possess.