Mr. Postman, I have a few suggestions
The rates go up, but we hear little discussion about cost savings that the Postal Service could implement.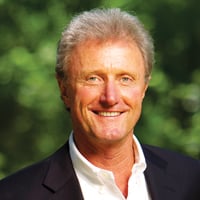 Each year, Rowland Publishing sends out 22 bulk mailings of our various magazines — each mailing totaling between 15,000 and 23,000 copies. We also send out thousands of first-class mailings of invoices, priority packets and statements each year.
In short, this business is a good client of the U.S. Postal Service. In round numbers, we invest more than $100,000 a year in our mailings.
Over the past decade, the postal rate for first-class mail has increased at a steady pace, going from 34 cents in 2001 to 44 cents in 2010 — a 29-percent increase. Now postal officials want to tack on another 2 cents. Bulk mailing costs have also increased over the past decade, and now periodicals face an 8 percent rate hike. Also proposed is a 5.1 percent increase for catalogs and a 23 percent hike for parcels.
These rate hikes, if approved in early October by the Postal Regulatory Commission, will raise about $3 billion a year. That is less than half of what is needed to overcome a $7 billion funding shortfall. (Projected losses over the next decade: $238 billion.)
For this small business, the resulting impact of any rate hikes on our bottom line would be significant.
We have chosen a direct-mail method of circulation because that way we can target a specific demographic, and we know exactly who is getting our magazines. That's one of the main reasons that advertisers invest their dollars with the many titles that Rowland Publishing produces — because they know the exact audience they are branding their products and services to appeal to.
I don't really have an issue with investing money to mail out our magazines, because I know its value. It's a cost of doing business, and I would venture to guess that other businesses using this model would agree.
But what does cause me concern is the ongoing — and seemingly never-ending — increase in rates. The rates go up, but we hear little discussion about cost savings that the Postal Service could implement — savings that could be passed along to its business customers.
I would suggest that most all businesses in this country have had to make a significant reduction in their overhead over the past couple of years. And, most likely, they have not increased the costs they have passed on to their customers at the same pace as the Postal Service.
What could possibly be done to turn this situation around?
From my uninformed corner of the world, here are some things that come to mind.
First is eliminating mail delivery or pick-up on Tuesdays. Historically, my mail arriving that day tends to be more periodicals and catalogues. I can wait the extra 24 hours to get those items or, for that matter, to mail out anything.
Another option would be closing all post offices at noon on Wednesday.
The Postal Service has already laid off more than 40,000 workers, and there have been suggestions that Saturday delivery be eliminated. But I am sure there are many other reduction measures within the realm of possibilities — cutbacks that could be made to help shield small businesses, which form the backbone of the American economy and have already significantly tightened their financial belts. In the near future, they're already facing higher payouts in taxes and health care costs.
I feel that business owners are doing our part in keeping the American dream alive by helping people stay employed, paying our taxes and, recently, working twice as hard as ever to ensure that we keep bringing in the same amount of annual revenue in spite of the recession and the Gulf oil spill.
I just wish that those whose incomes rely on our hard work would do the same. That seems fair and reasonable to me.
That's my 2 cents for today. I'll probably need to save a lot of those pennies so I can send out my invoices by first-class mail on Jan. 2 next year.