More Mollusks, Please
The Nature Conservancy is leading a new, multi-phase oyster-habitat restoration project in East Bay.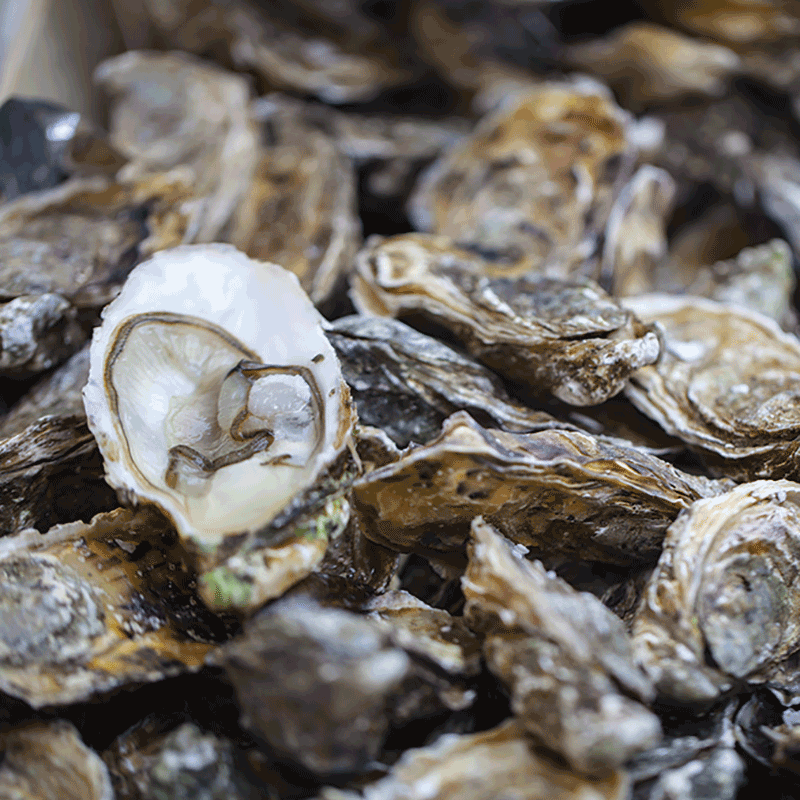 For nature lovers, fishing enthusiasts and commercial oystermen, there is reason to celebrate.
Santa Rosa County, an area known for its blue-green waterways and rich ecosystems, is currently working on a project that could improve the quality of marine life — and perhaps economic development — for years to come.
The catch? It all hinges on one tiny, goopy critter.
"I think oyster restoration is a priority not just for Santa Rosa County but for the whole region," said Erica Grancagnolo, the county's grants and special programs manager.
Grancagnolo and her colleagues have been working with scientists at The Nature Conservancy since 2015 on the Pensacola East Bay Oyster Habitat Restoration Project — a multi-phase endeavor that is being funded by the National Fish and Wildlife Foundation's Gulf Environmental Benefit Fund.
It's part of a big-picture approach that leaders are taking to improve the state's overall ecological health.
"This is a large project," said Ann Birch, The Nature Conservancy's marine conservation manager for Florida. "It's the largest oyster restoration project in the state of Florida that we're aware of right now."
The project is focused on approximately 6.5 miles along East Bay's undeveloped Escribano Point. While the entire length isn't completely made up of oyster reef, Birch and her team believe it's a model location to support such a habitat.
"The primary objective is to restore oyster habitat in that bay system," she said.
According to Birch, the bay has been on The Nature Conservancy's radar as an ideal spot to direct their resources for some time.
"The Pensacola Bay region came out as an area of priority because of the biological diversity, the amount of plants and animals that are in this system," she said. "And really, the opportunity for restoration as well. The bay system has been improving over the years because of a lot of good work the state and local governments have done for water quality. That's what really showed that it's time to start restoring this natural habitat."
Birch and The Nature Conservancy have teamed with local environmental specialists to map out their next moves in the project, which is still in its infancy.
Davy Crawley, of environmental consulting service Ecology and Environment Inc., was one of their first points of contact.
After months of communication, Ecology and Environment Inc. was contractually brought into the project in the third quarter of 2016, according to Crawley. Until this spring, its work centered around planning and "team coordination." Crews officially started monitoring the area in March.
For his part, Crawley is helping scientists get a better understanding of what kind of condition the bay is in right now, so they can better chart any successes going forward.
"We are conducting two years of pre-construction monitoring for the project to establish the baseline of what the environmental conditions are," said Crawley, whose job is to find out exactly what happened to the bay's previous oyster populations so history doesn't repeat itself.
"I suspect it's a combination of things," he said.
"You could have over-harvesting," he continued, "you could have water quality issues. And those could have been historic. Part of our pre-construction monitoring is to determine that. We'll be figuring that out over the next few years."
Other members of the private sector, including design firm CH2M, have also been brought into the project. Their work is contingent on Crawley's findings.
It will be years before residents and visitors of Santa Rosa County see an impact from the project. The initial phase, which includes monitoring, planning and engineering the would-be habitat, is expected to take scientists until February 2019 to complete. After that, more funding will likely be needed to make their hard work a reality.
"We may have to end up phasing it or, if we're fortunate, we may get enough funding to construct it all at once," Birch said. "But that's a big question mark — we're not there yet."
Birch said her team is working with the county to keep the community up to date. As progress is made, they will be hosting information sessions to answer any questions residents and business owners may have.
Whenever the project does get its sea legs, though, locals can expect slow but positive effects, including improved water quality and better sport fishing.
"Fishing is a really large recreational sport in the state of Florida, particularly in the Gulf of Mexico and in this region especially," Birch said. "By restoring oyster habitat, which is really a fish-making habitat if you want to think of it that way, you restore blue crab, shrimp, and habitat for juvenile fish, which grow into sport fish. That has a trickle-down effect into the economy."