Maybe some of us need an attitude adjustment
It's easy to get trapped in the screaming headlines of today — maybe too easy.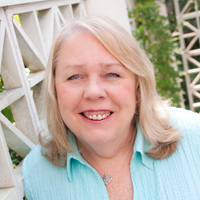 Market plunges. More jobs lost. New banks close. House values fall.
It's easy to get trapped in the screaming headlines of today — maybe too easy. One can be lulled into an overwhelming sense of doom that, if we let it consume us, can become a self-fulfilling prophecy.
But, as Winston Churchill once said, "Attitude is a little thing that makes a big difference." So, maybe some of us need an attitude adjustment.
That's exactly the message that Glenda Thornton, attorney and chairwoman of the Greater Tallahassee Chamber of Commerce, recently delivered to a rapt audience of hundreds attending a Tallahassee Professional Women's Forum luncheon.
For a business leader, CEO or entrepreneur, this is clearly not the time to sit back on your heels and do nothing.
Thornton's inspiring speech, which I am liberally borrowing from because of its on-point message, urged members of the business community to be an aberration and find a way to take advantage of this economic downturn. Get back to basics, rediscover why you went into business in the first place, become a beacon of hope for your employees and colleagues, and take the time to finally sit down and develop that strategic plan — because, as Thornton so aptly asks, how do you know where you're going if you don't have a plan? Some of her suggestions include the following:
Don't stand still. Move while everyone else is distracted.
Ideas are cheap. They don't cost anything — so open your mind and start thinking outside the box you've become so comfortable in.
Focus on your product.
Set priorities. Find out what your customer needs and wants now.
Make your employees part of your planning process.
Don't be slick with your employees. Be honest. Make sure your workers know what's going on with the business.
Perhaps most importantly, find yourself a mentor or a group of mentors. It could be someone who survived the last recession and can provide you with invaluable tips on how you can make it through this one. As Thornton asks, "Why reinvent the wheel and wallow in the negative?"
While it's easy to become totally immersed in and immobilized by the economic woes facing the country, it's also easy to forget that this country has gone through tough financial times before. Remember double-digit inflation and home mortgage rates? Somehow we made it through those times — and many businesses emerged bigger and stronger.
There are bright spots on the horizon now also. Remember, banks are still lending. The state has a new small-business program that will provide low-interest loans to companies that can qualify. Local chambers of commerce are working to provide their members with programs designed to help them get through these tough times and, hopefully, emerge stronger.
There are new businesses out there that are managing to survive and even thrive. Some industries are flourishing.
In Pensacola, in the midst of its 450th birthday celebration, tourism makes up 13 percent of the area's economy. So far this year, the tourism figures are even with last year — and last year was the best the city ever had.
"We're at the bottom of the ninth inning, there are two outs, we're down but our home run hitter is at the plate. It's time to keep swinging," Thornton advises.
But perhaps we can turn again for advice from Churchill, the bulldog, can-do optimist who rallied the British in their darkest hour during World War II:
"If you're going through hell, keep going."