Making The Switch From IQ to EQ
Planned school will focus on emotional intelligence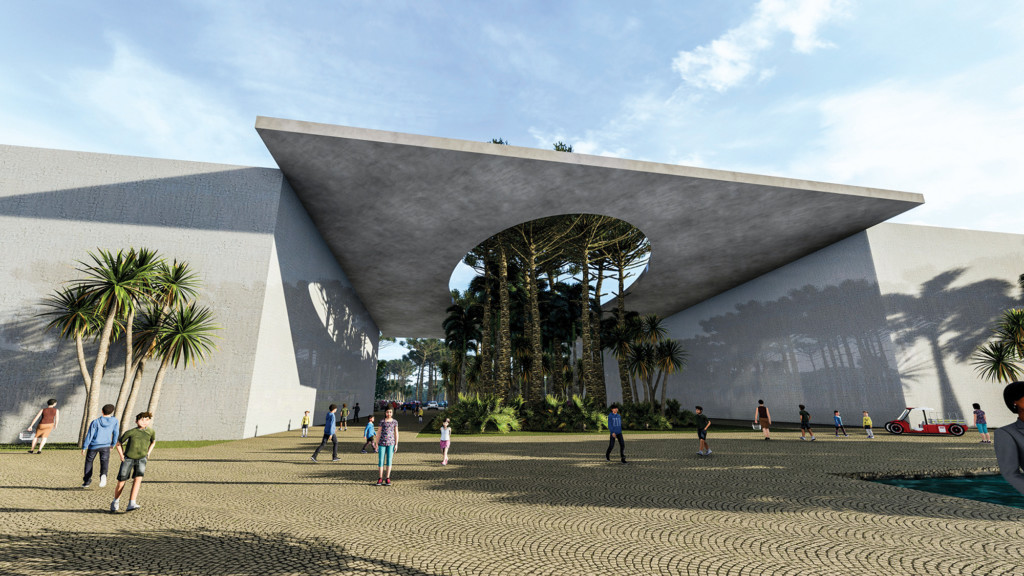 In pre-application documents filed as a first step in pursuit of $20 million in Triumph Gulf Coast (BP reparations) funds, the Casa Laxmi Foundation described plans to bring about a "unique educational institution that embodies a concept unparalleled by any other in the world."
That approach, at a planned pre-K through grade 12 institute, will emphasize EQ, that is, a student's emotional quotient, versus IQ.
"If you intend for your child to go to one of the finest universities in the United States, we're not the school for you," said Sonal Thomas, a Canadian-born attorney whose grandparents founded the Casa Laxmi Foundation. "We don't want to develop academic scholars. We want to develop great human beings."
Thomas, a member of the foundation's governing council, finds that there has been a marked shift in focus among educators in the last few years, away from IQ as a marker of future success and toward the concept of EQ.
"Emotional intelligence is really your ability to understand, regulate and express your own emotions and to understand others' emotions so that you can react appropriately in any given situation," Thomas said. "Once you have a high enough EQ, you are able to empathize and that's really the end goal for us — we want to create these children that have very, very high empathy."
In February, the Bay Economic Development Alliance and the Bay County Commission jointly announced plans by Casa Laxmi, headquartered in Toronto, to develop at a total cost of $117 million a boarding school with a capacity of 300 students. The school will be sited on 260 acres on Fanning Bayou and North Bay in northern Bay County.
The Bay EDA was instrumental in identifying the acreage. The seller, D.R. Horton, had planned to develop homes on the property.
"We started our search for land in the Bahamas, but after a couple of years, we were just spinning our wheels," Thomas said. "A member of our advisory board suggested that we look for a site in the United States because parents throughout the world want to send their children to school in America."
The foundation was set on finding a waterfront location and looked at possibilities in South Carolina and throughout much of Florida.
"Finally, it was (Bay EDA vice president) Garrett Wright and (president) Becca Hardin who made the difference," Thomas said. "We felt welcomed."
While, at this writing, the application for Triumph funding remains pending, Casa Laxmi has speedily moved forward.
Working with Florida Architects of Panama City, it had as of mid-June, completed a project master plan that includes athletic fields, residences, education spaces and accommodations for visiting parents and families. It had established collaborative relationships with more than 30 universities.
And, it had narrowed to two the candidates to become the planned school's educational partner. Both candidates are mightily experienced boarding schools in the United Kingdom.
"One has been around for 500 years and the other has been around for 600 years," Thomas said. "They are obviously doing something right. The educational partner will come in and help us set up the school. It will be in charge of school operations and will be responsible for hiring and training staff, designing curriculum and equipping the school."
The new school will operate with the mother school's name.
Thomas is in hopes that Casa Laxmi will obtain a development order by year's end and break ground on its project early in 2020. According to its timetable, the school will open with students in grades 6-8 in September 2021.
"That's ambitious," Thomas conceded, "but this entire project is ambitious, so we're used to it."
A little over half of the enrollment in every grade will comprise students paying full tuition up to $150,000 per year, Thomas said, while the balance will be made up of vulnerable orphaned or abandoned children from throughout the world.
Non-paying students, whose expenses will be covered by the foundation, will be enrolled between ages 2 and 6. Casa Laxmi, for starters, wasn't sure how to determine whether a given 4-year-old might succeed at the school.
"You can give an IQ test to a 4-year-old, but you are not going to get any meaningful results," Thomas said. "So, we teamed up with a couple of universities and children's hospitals. What we've learned is that if you observe a child, even between the ages of 2 and 3, there is a whole host of information that you can get.
"By also examining sleep patterns and diet and interacting with the child, you can tell what kind of behavioral issues the child will have, assess his impulse control, and determine how he will retain and process information."
Casa Laxmi, in conjunction with experts, will put together tests for screening prospective students.
"We will disseminate them to psychologists around the world in places where we want to find students. They will run the test, gather the data and the data will come back to our experts. They can then determine whether enrollment in our school would be in the best interests of a child."
Casa Laxmi is collaborating with schools including Yale University, which is home to a center for emotional intelligence. There, children, including even 2-year-olds, are helped to improve their EQ.
"Emotional intelligence can rise exponentially given a person's willingness to learn and grow, so children really become the perfect candidates," Thomas said.
At the new school, EQ training will involve not just students and teachers.
"We are going to train every single person with whom a student might have contact, including cafeteria workers and groundskeepers, and work all the way up so that we have consistency across the board," Thomas said. "As a residential school, we can control that. We know every person that a child may come into contact with, and we can get the desired outcome."
The foundation is committed to ensuring that its school is integrated into the community.
Casa Laxmi projects that its school will result in 300 high-paying, sustainable long-term jobs. Most of the total $117 million project cost will remain in Bay County. And, the nature of the school ensures that wealthy families from around the globe will be spending time in Bay County.
EQ, NOT IQ
Plans also call for:
A 600-seat, on-campus auditorium whose capacity will allow the school to invite students from the larger community to join boarding school students when dignitaries, guest lecturers and visiting professors make presentations.

Summer camps, which will include students from outside the school. "Summer learning loss is such a real thing," Thomas said. "Parents are working and children are not getting the stimulation they need. Quite frankly, a lot of parents simply don't have the resources to send their kids to summer camp and that's where we want to come in so that kids can attend our camps and continue their learning without interruption."

A Community Alliance Advisory Board will be made up of well-connected people who are tapped into issues and challenges facing the Bay County community. The advisory panel will serve as a sounding board for ideas generated by the school and make suggestions of its own. Bay County Superintendent of Schools Bill Husfelt, Gulf Coast State College President John Holdnak and April Wilkes, the executive director of the St. Joe Community Foundation, already have agreed to serve as board members.
Thomas said that one or two student slots per grade level will be reserved for Bay County children.
"Our philosophy is that once you are a great human being, the academics will work themselves out," Thomas said. "We are trying to cultivate the next generation of world leaders — not just any world leaders, but leaders who have qualities such as empathy and compassion and humility … many qualities that leaders today are missing."