Making a Good First Impression Is Critical to Business Success
Do you have professional polish?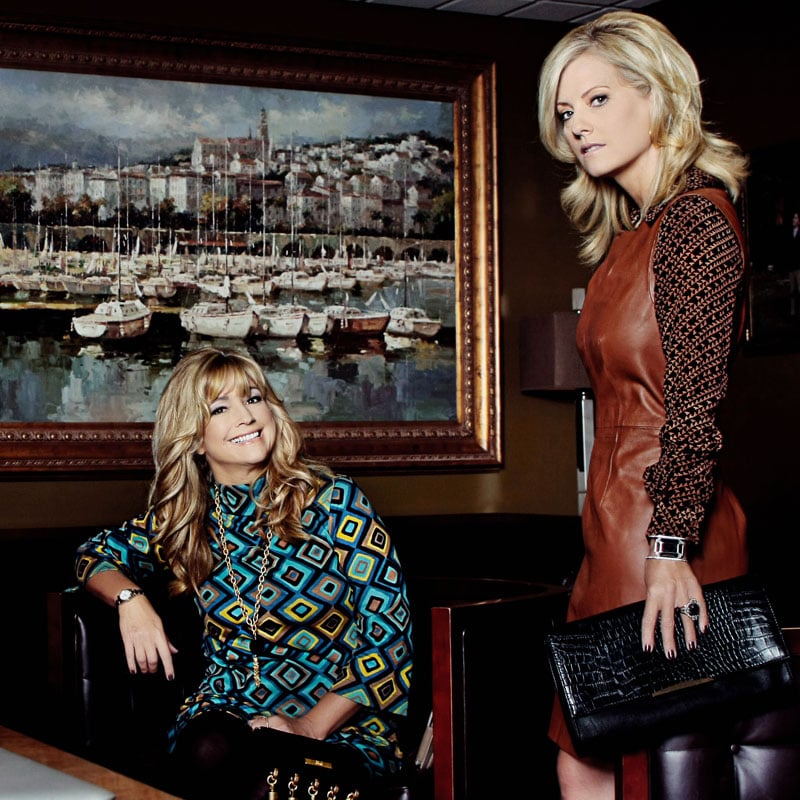 Have you ever been passed over for a promotion or a job, or have a client go with a competitor and you have no idea why? No one will ever tell you if the reason was due to a bad first impression or because of your behavior. A lack of business etiquette is a silent killer.
Business etiquette provides a foundation for business people to operate, communicate and collaborate. When a code of etiquette is understood in the work environment, it can be easier for diverse and multi-generational individuals to work together. It is a mark of professionalism and respect.
Etiquette is a topic that has occupied writers and thinkers for millennia; a subject matter that continues to feature on today's bestseller book lists, appears daily on social media networks and tweeted about hourly. Why? Because knowledge of business etiquette is vital to success. It will make the difference between you and another person with the same technical skills and knowledge. It will make the difference to a potential employer or client.
Business etiquette encompasses a wide range of verbal and non-verbal communications. Many of the rules of acceptable behavior are common sense. Unfortunately, in our work environment in the United States certain accepted behaviors are not acceptable to the rest of the world or to sophisticated business people. But there are some valuable non-verbal guidelines that can get you started on the right path. It is a matter of commitment, common sense and practice. Knowledge has to become habit before it is useful.
It takes less than five seconds to make an impression, and 90 percent of that impression is based on non-verbal signals. You only have one chance at a first impression. Make it count.
Appearance
Your personal grooming and clothes are the first impression you make. Consider your business wardrobe an important investment and go for quality. Go for a neat, clean and crisp appearance.
Your wardrobe should consist of tailored and fitted professional clothing. You don't have to spend a fortune, just make wise choices. It is simple and inexpensive to have clothes altered to fit you perfectly.
Some businesses or office cultures have dress codes that are acceptable to that specific industry. The dress code described on these pages is for those individuals interested in conveying an image of confidence and professionalism — dressing for success!
The classic look is always in fashion and will convey a sense of professionalism and credibility.
Posture
How you carry yourself and how you carry off what you are wearing is deportment. Correct posture displays success, confidence, high self-esteem and pride. Stand tall with your head up and shoulders back. When your shoulders are slouched or if you walk around looking as if the weight of the world is on your back your appearance and the impression you make is negative.
Punctuality
Being late is one of the worse offenses you can make in business. If you are only a minute late you will be perceived as unreliable, selfish, unmotivated and disrespectful. Even if you have a valid excuse, there will be doubt. When you are late for a meeting you are telling the other person that you have other matters that are more important than meeting with him/her. Having to apologize for being late puts you in a defensive and inferior position.
The only exception would be a late or cancelled flight, in which case you would have ample time to reschedule the meeting at a later time. Aim to be at least five to 10 minutes early. When you are punctual or a little early you have time to collect your thoughts and mentally prepare for the meeting. You can focus on the purpose of the meeting. Punctuality projects professionalism, organization and respect. Being late for work shows a lack of motivation, a perception of unreliability, arrogance and therefore a lack of professionalism.
Make an entrance
Most everyone watches the entrance to a room, so use it to your advantage. When you walk into a business meeting, reception or party you need to walk in with confidence. Keep your shoulders square and chin up. Create an impression of confidence and leadership. Pause for a moment to survey the room and the people in it. Make eye contact, smile and acknowledge people. Don't be in a rush, and don't walk in texting, talking on your cellphone or otherwise ignoring the people around you.
Utilizing these non-verbal tips will put you on the right path to enhance your professional image and leave others with a polished and positive first impression.
"From these visual cues, others make assumptions about your dedication and competence; your personality, habits, tastes; social life, friends and quirks." –"Dress Smart: Women Wardrobes that Win in the New Workplace" Kim Johnson Gross and Jeff Stone

Best Practices for Men
Belts
Best Practices
The leather color should match your shoes. Black is best. The buckle should be the same metal color as your watch.
To Be Avoided
The belt buckle should be discrete. Brown belts are suitable for khakis and jeans.
Hair
Best Practices
Clean, cut, styled and maintained. If you wear your hair long (not advisable) then it must be out of your face.
To Be Avoided
Dirty or overgrown. Keep your hands out of your hair.
Facial Hair
Best Practices
If you have facial hair, keep it clean and maintained.
To Be Avoided
Uneven and bushy without defined lines or symmetry.
Designer Stubble
Best Practices
Clean and maintained.
To Be Avoided
Looking disheveled. If you are going to have designer stubble then the rest of your grooming needs to be perfect, otherwise you will look grubby.
Eyebrows
Best Practices
If you have bushy eyebrows, ask your hairdresser to trim them.
To Be Avoided
Long, course stray hairs or excessively bushy eyebrows can destroy a clean and classic look.
Ear and nose hair
Best Practices
Remove it immediately. This is important and needs to be a top priority.
To Be Avoided
No one appreciates looking at hair protruding out of your ears or nose. It is distracting and leaves a very negative impression.
Hands and Nails
Best Practices
Your fingernails must be clean and trimmed or filed without exception. Hands need to be squeaky clean and moisturized daily. Getting a man's manicure is a great way to keep your hands and fingernails in good condition. Make this a regular routine. It is that important.
To Be Avoided
Callused, cracked and dirty hands. Keep hands out of mouth.
Shoes
Best Practices
Along with watches, shoes make a big impression. Clean and polished shoes project attention to detail and pride. Dirty or scuffed-up shoes give the opposite impression. Poorly maintained shoes can ruin the effect of a nice suit. A nice pair of highly polished shoes can make a medium priced, off-the-rack suit look expensive and tailored. Black shoes go with everything. Dark brown or cognac are also acceptable colors provided they match the color tone of your suit. Shoe color should match your belt color.
To Be Avoided
Suede shoes and loafers are not appropriate with suits but are fine with chinos. Don't worry about scuff marks on suede shoes. Never wear polished shoes with jeans.
Socks
Best Practices
Dark socks to match the same color tone of the suit and shoes. When the sock color matches the color of the suit you get a longer appearance. Another option is to match the color of the sock to your shoes.
To Be Avoided
Do not wear socks that are lighter than the color of the suit.
Rings
Best Practices
No more than one ring on each hand is acceptable. Not wearing any rings is also acceptable.
To Be Avoided
Large and bulky rings. Fidgeting with your ring(s).
Ties
Best Practices
A tie can make a statement about a person even before an introduction. The tie should always be darker than the shirt. With patterned ties, the background color can be different but the foreground should contain the shirt color. The tie should also integrate the color of the suit. Ties should rest at or just a hairline above your belt.
To Be Avoided
Don't wear a tie that will become the center of attention.
Suits
Best Practices
Suits should be made of wool. A nice all-weather 100 percent wool can be worn year-round. The classic colors are solid navy blue, medium or charcoal grey and black. Black is very formal. A herringbone pattern or subtle colored pinstripe is fine. The most important factor is that the suit fits properly.
If you are a short person, wear a single-breasted jacket. If you are large around the middle, wear a lower-buttoning jacket to lengthen the look. Double breasted jackets are not common these days but still suitable and remain buttoned even when you are seated. Single-breasted jackets with two buttons are the most common, although some have three buttons. Never fasten the bottom button. With a three-button jacket you can fasten the middle button and sometimes the top button. When sitting, unbutton the jacket so it doesn't bunch up. The collar of the jacket should fit so that at least a quarter inch of your shirt collar is visible at the neck.
To Be Avoided
Browns, greens and windowpane designs are not classic and considered informal. The armholes in your jacket should be high and roomy so that when you reach over your head the entire jacket doesn't ride up and cover your face.
Never try to mix and match suits and trousers. They come in a set and should be worn as a set. Suit jackets should not extend beyond the natural width of your shoulders. Jacket length should be just long enough for you to curl your fingers under the hem of the jacket when your arms are resting at your sides.
Suit Trousers
Best Practices
Flat front or pleated is a matter of personal choice. Trousers should fit at the waist without the need of a belt. Traditionally pleated trousers have cuffs, and flat front trousers don't. Trousers that fit properly allow for freedom of movement. When standing the pressed crease should hang uninterrupted. The length of the leg should allow the bottom to break on the top of the shoe with about one crease or fold.
To Be Avoided
Tight trousers should be avoided. Trousers that are too long and fold up on top of the shoe — or when the back hem is touching the ground — are unacceptable, as are short trousers where your socks are exposed.
Watches
Best Practices
Your watch makes a statement. A good stainless steel, silver or other metal with a leather band will look good with any suit.
To Be Avoided
Excessively large face, digital or watchbands made of plastic or other material.
Shirts
Best Practices
Your shirts should be well ironed and clean. The cut, color and collar shape are a personal choice. The color should be a similar color tone as your suit. You should be able to fit one finger between your shirt collar and neck. All the buttons need to be buttoned. Shirt cuffs should not ride up your arm when you stretch. The cuff should rest right at the wrist. Monograms are fine but should be on the pocket, not the cuff. Rolling up your cuff sleeves is acceptable when at work. White shirts are classic and go with everything.
To Be Avoided
Shirts that are too tight. Loud colors should be avoided. Leaving buttons undone. Never wear a wrinkled shirt or one with stains. An untucked dress shirt is not appropriate.
"I don't care what you look like before 9 and after 5. Put purple in your hair, expose your midriff, pierce everything. But I run a billion-dollar company, and I want that company to look like a billion bucks." – Jane Friedman, CEO HarperCollins Publishing

Best Practices for Women
Hair
Best Practices
Clean and neatly styled at all times.
Coloring should be natural looking with or without highlights. Chemical coloring should be meticulously maintained.
To Be Avoided
Unruly styles requiring constant attention to keep in place or out of your eyes.
Streaks of blue, orange, pink or other artificial coloring are unacceptable in most work environs.
Makeup
Best Practices
Less is best. Neatly applied and virtually undetectable. Never go without some make-up even if it's a light dusting of powder.
To Be Avoided
Long false eyelashes, heavy eyeliner and mascara or overly thick eye-shadow. Save your smokey eyes for the evening.
Nails
Best Practices
Hands and nails should be impeccably clean. Nails should be even and maintained.
If you wear polish, make sure it always looks fresh and maintained.
To Be Avoided
Jagged or unusually long nails and dirty or stained hands. Keep your fingers out of your mouth.
Shocking, bright or unusual nail color and embellishments like flowers or glitter.
Clothing
Best Practices
Wear clothing that gives you credibility as a business person. Look professional. If your image reflects success then your success potential is obtainable. Hem lengths on skirts and dresses should be to the knee, slightly above the knee or just below. Wear clothing that fits properly. Invest in your work wardrobe. Your clothing should always be wrinkle free and properly laundered.
To Be Avoided
Never wear slinky or sexy dresses to the office. Hem lines more than an inch above the knee are inappropriate. Showing cleavage or bra straps is extremely inappropriate in the work environment. Excessively baggy or tight clothing is not appropriate. No blue jeans, sport clothing, shorts or strapless clothing. Sleeveless is sometimes acceptable.
Jewelry
Best Practices
Less is more. Spend a little extra for a nice business watch.
To Be Avoided
Noisy jewelry that makes sound when you move. Do not wear jewelry in your nose, eyebrows or lips.
Perfume
Best Practices
Subtle scents, lightly applied.
To Be Avoided
Heavy application of perfume is offensive.
Hosiery
Best Practices
Most corporate and high-end businesses require hosiery. Acceptable colors are nude, black and sometimes blue in solid, sheer or semi-sheer. Bare legs are sometimes acceptable in hot climates.
To Be Avoided
Bare legs. Snags, runs or baggy ill-fitting hosiery. Unusual colors.
Shoes
Best Practices
Heels should be three inches or less. Classic toe. All leather. Occasionally open-toed pumps are acceptable. Keep your shoes in clean and polished condition at all times.
To Be Avoided
Run down heels. Back heels with marks or peeling back leather. Worn out shoes with scuff marks. Never wear stiletto heels, ballerina slippers, flip flops, sport shoes or beach sandals to work.
A woman manager staggering around in the latest stiletto heels usually looks more like a "wrong decision" than a smart executive. – Letitia Baldrige's "New Manners for New Times: A Complete Guide to Etiquette"
Models: Page 1, left to right: Calynne Hill, Terra Palmer. Page 2: Daniel Sinor. This page, left to right: Terra Palmer, Calynne Hill. Clothes: Page 1: Hill: Uncle Frank Dress, Narcissus, $140; ZAC POSEN Claudette Multi Tassel Black Clutch, Narcissus, $425. Palmer: Trina Turk Brown Leather Sleeveless Dress, Narcissus, $798; Trina Turk Black & Brown Print Blouse, Narcissus, $278. Page 2: Black Fleece Pinstripe Classic Suit in Gray, Brooks Brothers located at Silver Sands Premium Outlets, $1,375. Page 3: Palmer: BCBG Hannah Color-Blocked Dress, Dillards, $248. Hill: Tory Burch Rosemary Fitted Tweed Dress, Narcissus, $425. Jewelry: Page 1: Palmer: Shelia Ring, Swarovski located at Silver Sands Premium Outlets, $170; Segment Bangle, Swarovski located at Silver Sands Premium Outlets, $200. Page 2: Longines GMT automatic watch, Gem Collection, $1,600. Page 3: Palmer: Alexis Bittar Earings, Narcissus, $195; Seiko Solar, Gem Collection, $315. Hill: Diamond Rolex Datejust, Gem Collection, $17,300; Spiral Ring, Swarovski located at Silver Sands Premium Outlets, $175.
Elizabeth M. Redfearn is a certified corporate etiquette and international protocol consultant based in Tallahassee. Her company, Redfearn Etiquette, specializes in contemporary etiquette and international protocol training and support for individuals, corporate organizations, public officials and the hospitality industry.