Low Tech Yet Effective Shredding Options
Operation Disposal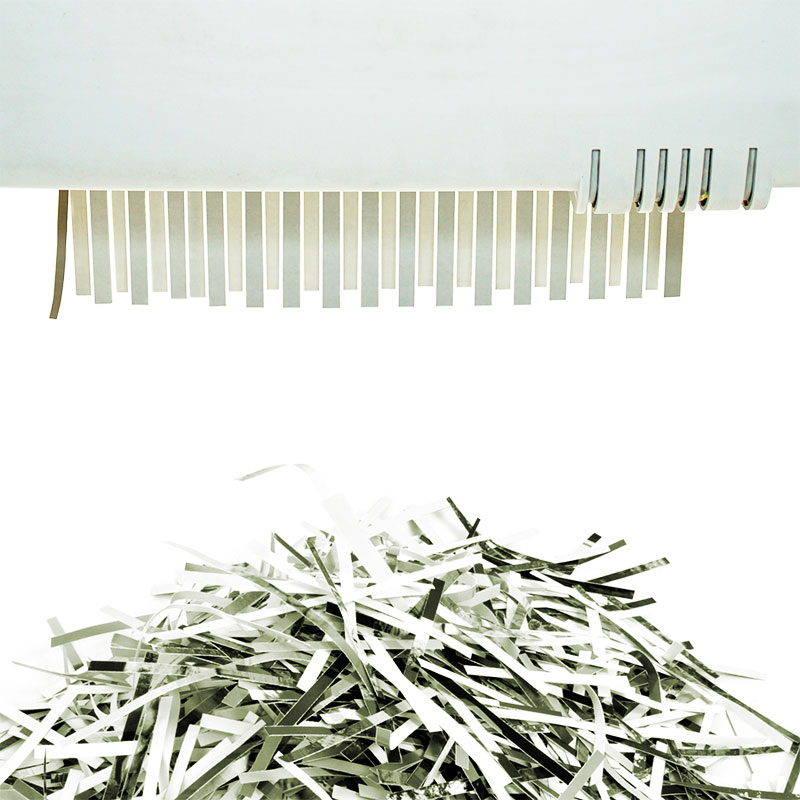 Two decades of unparalleled technological expansion have done more than change the way we do business — they've altered the way thieves conduct theirs.
White-collar crimes like corporate espionage, identity theft, insurance fraud and even dumpster diving have gone high tech. And you don't have to be a genius to join the game. Experts say almost anyone equipped with bad intentions and Internet access can gain entry into our private and professional lives with just the click of a button.
"Identity theft is a huge, multi-billion dollar business, and it doesn't take a whole lot of information to pull it off once they get hold of a driver's license, a date of birth or a Social Security number," said Tom Bartlett, general manager of Shred-It Tallahassee, an on-site document disposal company servicing the 850 region from Perry to Pensacola.
Bartlett said as far as the physical counterparts of sensitive documents are concerned, there's a rather intuitive solution to this technologically based tale of woe: shredding. But not just any kind of shredding will do. It's all about technique.
"If you have nothing but time and can work 24 hours a day, seven days a week, you can take strip-shredded paper and put that back together," said Bartlett. "If it's cross-cut, that's cut both ways, it's seemingly impossible to do."
The idea behind document destruction is quite simple. In short, if you don't use it, you really need to lose it.
In business, the "it" can refer to a variety of documents, some of which may be flying under your radar.
According to Jim Beran, director of sales at Gilmore Services, a document disposal company operating out of Pensacola and Marianna, when faced with the task of determining which documents should be handled with care and scrutiny, it's best to err on the side of caution.
"Any piece of information that you process is considered a document," shared Beran. "And that can range from a Post-it note to a message slip, from a correspondence to a contract. The question you really need to ask yourself is, 'Does the person who will be affected by this document expect that I will be shredding and properly disposing of it?' If the answer is yes, it's confidential. If the individual who's providing the information assumes that you'll be destroying it, then you should be."
At home, anything that has a signature, account number, Social Security number, or contains medical or legal information is primed for shredding. Those guidelines translate seamlessly into the world of business, but they aren't the only areas for concern. It's important that each institution identifies their own sensitive materials, becomes familiar with the legal jargon surrounding their industry and reiterates their findings to all levels of employees.
Of course, exactly what documents need to be destroyed is entirely industry specific, though a certain degree of overall legality and consistency remains throughout.
For example, a bank has financial and client-based documents, such as Social Security numbers, home addresses, signatures and billing transactions that are to be considered sensitive and should be treated thus. Likewise, a doctor's office or home healthcare agency should focus their disposal efforts on medical records, as well as insurance policies, prescriptions, drug screenings, X-rays, photographs and other confidential client information.
Beyond the legal, think strategically. When shredding, consider incorporating a document phenomenon Beran has labeled "competitive, sensitive information," or items you wouldn't want the competition to get their hands on, into the mix.
"If you select a file on your computer and click 'delete,' you aren't quite achieving your goal. It's gone from your view … but it's still recoverable." Randall Garner, founder, president and senior engineer of Garner IT
"One of the key things that I think a lot of companies forget about is something I call 'competitive, sensitive information'," said Beran. "Not necessarily Social Security numbers or addresses, but proposals, client lists and new marketing campaigns with brochures and literature. If that information is discarded without thought or care, think of the advantage a competitor could have if they somehow got access to a bid or proposal."
For the average consumer opting to outsource their information destruction, finding a reputable services provider is key. Avoid agencies that seem to spring up over night, have little community recognition and don't offer information on their certifications. Before picking a company, decide if you would rather have your documents destroyed on or off site. There are many local vendors who cater to both preferences, and weighing your options will ensure all your company's needs are met.
"Shredding services, provided by local, respectable document destruction vendors, can make the daunting task (of shredding) a lot easier," said Amy Lynne Aldredge, president of Confidential Shredding & Recycling Inc. in Tallahassee. "Our equipment is designed to shred a much larger quantity of materials than the typical under-the-desk office shredder. The expense of contracting such a service far outweighs the time lost in maintaining and running your own equipment."
When it comes to digital document destruction, things can get a little tricky. While shredding in-house may be the right move for some smaller companies, getting rid of sensitive digital information should always be outsourced.
According to computer guru Randall Garner, founder, president and senior engineer of Garner IT, an outsourced information technology company serving Bay County, proper file deletion is a safety precaution that usually requires an expert's touch.
"If you select a file on your computer and click 'delete,' you aren't quite achieving your goal," said Garner. "It's gone from your view … but it's still recoverable. If you were trying to dispose of digital documents, simply putting them in your computer's trash-bin and emptying the trash isn't quite doing it. You really need a true file deletion program to make sure that data is gone from your hard drive."
Whether digital or physical, when it comes to protecting your business with proper document disposal, consistency is crucial. Lawmakers are paying attention to the public's growing concern regarding privacy (ever heard of a little thing called HIPAA?), and recent legislation has driven home the importance of proper information destruction. In the next few years, requirements and restrictions are only expected to tighten. And for violators, hefty fines will be close behind. As a result, organizations like NAID, or the National Association of Information Destruction, are popping up to help ensure the new regulations are being met.
Bob Johnson, CEO and founder of Phoenix-based NAID, said his now international business venture began 20 years ago in response to market-based need that just wasn't being met.
"It's a growing area of concern," said Johnson on proper document disposal. "And it's one where there is a lot of misinformation and confusing information in the marketplace. It can be hard for a customer to tell if they're dealing with a reputable service provider. That's one of the things we're most concerned about. "