Linda Kleindienst Relates Statistics to Northwest Florida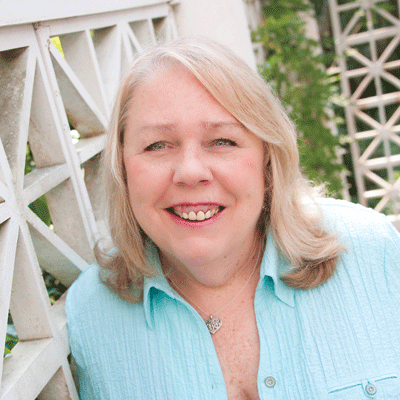 Two interesting reports have crossed my desk in the last few months. And I hope that by sharing with you their bottom lines it will prompt some discussion as to how these statistics do, don't or could relate to Northwest Florida.
The first report, which addresses income equality by state from 1917 to 2012, came from the Economic Policy Institute and the Center on Budget and Policy Priorities, two Washington-based think tanks. Most interestingly, it looks at the growth of incomes as the national recovery from the Great Recession began.
For Florida, it reports that ALL income growth between 2009 and 2012 accrued to the top 1 percent. Sixteen other states — including a mix of large and small from the South, North and Midwest — found themselves in the same category.
In fact, the analysis shows that between 2009 and 2012, Florida's overall income growth was 3.4 percent. But the top 1 percent of wage earners saw their income jump by 39.5 percent while the bottom 99 percent saw a 7.1 percent drop. The only state showing a bigger decrease for the bottom 99 percent of its wage earners was Nevada, with a minus (yes, minus) 16 percent.
The second report, from the American Express OPEN Small Business Monitor, addresses the growing positive attitude of Florida's small business owners — who apparently have a far more optimistic economic outlook than their counterparts nationwide or throughout the rest of the South.
Noteworthy Florida highlights from the report:
More than eight in 10 entrepreneurs (84 percent, which is up dramatically from spring of 2014, when it was 65 percent) are confident they can access the capital they need to build their businesses.

Nearly eight in 10 (77 percent) have a more positive outlook for their business prospects than they had a year ago (59 percent).

Two thirds (66 percent) said they would make capital investments over spring and summer, compared to

46 percent in 2014.

Four in 10 (40 percent) have plans to hire — up from

34 percent a year earlier.

Over the last three years, on average, businesses reported 13 percent revenue growth.
Unfortunately, neither study has a breakdown to show Northwest Florida specific stats. And, we all know that our region was hit with more than the Great Recession. As the rest of the country began its slow slog out of the economic downturn, the 850 region in 2010 had to endure the BP Deepwater Horizon oil spill and its disastrous impact on tourism — even in areas that never saw a drop of oil touch the beach.
So, here's my question to you — and I do hope that some of you will send in your thoughts: Do either of these reports reflect what has happened or what you see happening in the 18 counties that are part of the 850?
We have obviously seen a huge uptick in tourism the last couple of years. And, as we relate in this issue's story about residential and commercial real estate, our construction and real estate industries are definitely showing improvement across the region.
But have the 99 percent seen improvements? Or is it only the 1 percent that is benefitting from the growing positive economic climate? If our small business owners are optimistic about the economy, how will that manifest itself in actions they take during the coming year?
If you are a small business owner, have you seen a 13 percent revenue growth? And what are your plans for the rest of 2015 or even 2016? Planning to grow? To hire?
Surveys and studies are always fun to look at and statistics are nice to share. But it's better to get real-life examples to see what the mom-and-pop store down the street or the new manufacturing plant or the young entrepreneur only a few years out of college has planned.
Let us hear from you. Send your comments, thoughts and plans to me at lkleindienst@rowlandpublishing.com.