Linda Kleindienst Explains Her View on The Change of Online Business
Why Malls Are Disappearing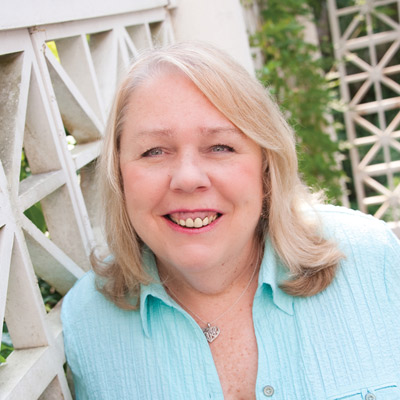 I remember going shopping with my mother when I was a kid, driving into downtown Huntington (in New York on the north shore of Long Island) to visit the bank, the grocery store and do whatever else was on her list to do that day.
Huntington, unlike most towns in Florida, has been around a long time, founded in 1653. There were two main streets lined with any type of shop you could imagine. Sort of like an outdoor mall — the way most towns developed.
Sometimes Mom would drop me off with a few friends at the movie theater while she made her shopping rounds. We'd see a movie and then cross the street to the pizza parlor or maybe walk down the street and do some window-shopping or slip into the five-and-dime to look around. (Am I dating myself here?)
When I reached my teens, "the mall" was built — several miles from downtown, more centrally located to attract shoppers from the region. An enclosed facility, it was the perfect spot (especially when it was cold, snowing or raining) for teenagers to hang out on a Saturday to do some shopping, some eating and lots of socializing. Still, downtown continued to thrive, and we had the best of both worlds.
Today, we see malls closing around the country or scrambling for ways to reinvent themselves and bring back shoppers. Small towns are losing many of their "mom and pop" stores. Part of the reason is that the smaller stores can't compete with the box store down the street that buys in bulk and undersells them, but a lot has to do with the growing influence of the Internet on our lives.
How did you shop for the holidays this past season? Did you shop local or turn to your computer or one of your smart devices to order and ship gifts to friends and relatives? Beyond that, how did you deposit that check you got in the mail from Aunt Susie? Did you point and click with your smart phone or drive to a local branch of your bank to put it in your account?
Research shows that the only thing growing faster than the Internet is online banking. A 2014 study from the Board of Governors of the Federal Reserve System reported that more than half (51 percent) of U.S. adults were banking online — and the percentage has surely grown since then — and that 33 percent of cell phone users were mobile bankers.
This past holiday season, online shopping — especially driven by mobile devices — had increased by 13.9 percent. Mobile sales (including smart phones and tablets) accounted for about 45 percent of the traffic.
So, are we, as a society that is relying more and more on our smart devices, sounding the death knell for our small towns and our malls? It leads me to wonder what our towns of tomorrow will look like and whether even more brick and mortar will disappear.
Somehow, it was comforting to me growing up to know that my hometown had a center, a place that was familiar, where I could walk into the bank to take money out of my savings account, go to the movies, eat a slice of pizza or get an ice cream soda, mosey into the Woolworth's to buy lipstick and window-shop along the way. For the past five years, Long Islanders have voted Huntington as the best downtown in the region. I visited several years ago and felt a sense of comfort that, while the store names have changed, the basic concept of a downtown was still intact and thriving
There have been attempts throughout the 850 region to spruce up some of our downtowns, breathing new life back into areas that have fallen into disrepair or onto hard times. Pensacola especially is making a hard push in that direction now.
I wonder how our towns will look in the future as we turn more and more to our smart devices to do our work for us. I can only hope that deep down we all keep that yearning for the familiar, a place that feels like home, a downtown with stores where we can look at and touch the items we want to purchase for ourselves and friends, with a bank that has the friendly teller who remembers our child has a Christmas Club or special savings account. A downtown helps build a sense of community and a sense of pride in who we are and where we came from.