Leaders Can and Should Still Learn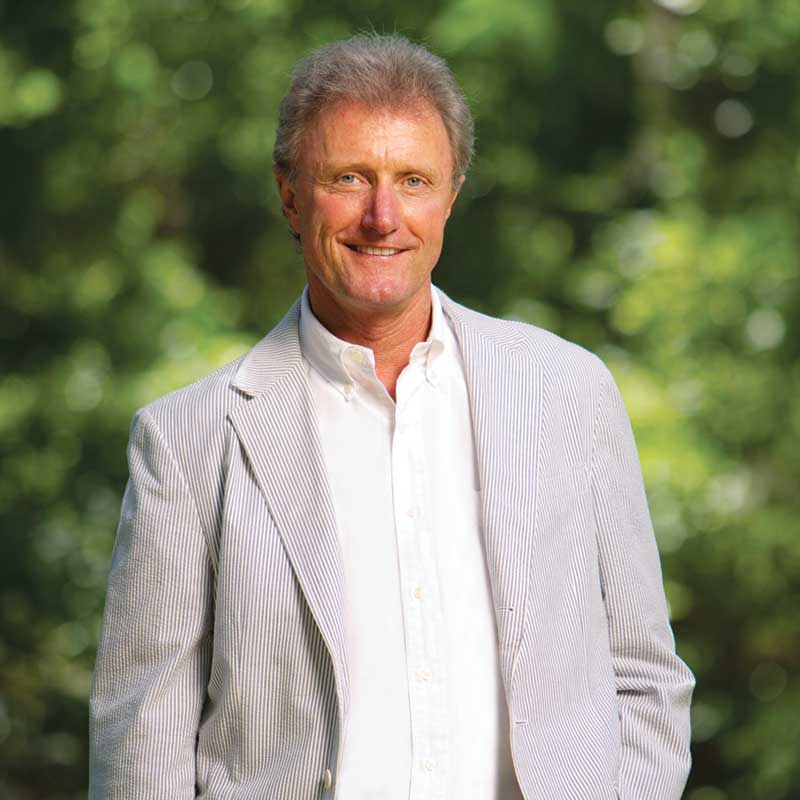 According to Webster, the word "leader" can take on three distinct meanings: 1. The position of being a leader. 2. The ability and capacity to lead. 3. The act or instance of leading others.
In our world there are people who lead and those who follow. Both groups are valuable and needed to create maximum results. In a well-run business, strong leadership with a strong team of individuals who follow and execute the requests of leadership can result in an accomplished company that enjoys success. A strong leader and a team of managers working in unison is a beautiful thing to watch and to be a part of.
Sure, one can learn the principals of leadership from books and mentoring, but nothing compares to experience, learning by trial and error and listening and learning from others who have amassed major accomplishments.
Tallahassee Community College recently invested in becoming a sponsor site for Chick-fil-A's annual Leadercast program. This is a one-day event that brings together some of the most successful leaders and brilliant minds on one stage so they can share their thoughts on and experience with leadership.
When I heard about this, I didn't hesitate to have 850 — the Business Magazine of Northwest Florida become a media sponsor. I purchased two tickets so that I could attend along with McKenzie Burleigh, Rowland Publishing's manager of sales. We blocked off the day and became note-taking students.
Chick-fil-A filled the Georgia Dome that Friday in May with amazing corporate horsepower. The event was simulcast to 750 sponsored locations around the world (including Tallahassee), reaching more than 120,000 individuals who were seeking the knowledge, inspiration and motivation to become smarter, well-rounded leaders.
I honestly arrived that morning with few expectations other than the knowledge I would be listening to great leaders like Duke Basketball Coach Mike Krzyzewski, corporate icon and author Jack Welch, former Secretary of State Condoleezza Rice and others I didn't know.
Krzyzewski related how he accomplished the major feat of taking the individual talents and egos of a group of NBA stars and molding them into a gold medal-winning U.S Olympic basketball team. Welch spent 70 percent of his corporate CEO life as a mentor to his management team and spoke of how and why leaders need to constantly prune their corporate rose bush of employees. Rice explained how she personally managed her time and mind doing one of the most difficult and demanding jobs in the world today.
Greeting guests that day were TCC's President Jim Murdaugh, Robin Johnston, vice president for Institutional Advancement and TCC's Foundation director, and Kimberly Moore, vice president of Workforce Development — the driving forces behind bringing this day to Tallahassee. They are strong, visionary leaders for Tallahassee Community College and are committed to bringing this type of ongoing learning resource to our area for those seeking to learn about or fine-tune their leadership skill sets.
To have an opportunity to hear any one of these leaders would cost a considerable amount of time and expense. Yet on this day, for around a hundred dollars, one could sit back and listen to eight interviews/presentations from accomplished, high profile leaders.
But it wasn't all classroom work. The emcee, Tripp Crosby, had a quick and self-deprecating wit and provided several short and light-hearted entertaining breaks in the action. There was also a three-course catered lunch, snacks and gift portfolio.
To top it all off, everyone's car was meticulously washed while they attended the event. Yes, all this for around a hundred dollars. That was the best hundred dollars I've spent in the past year, hands down.
In this letter, it is difficult to express exactly all I learned. I wrote about 10 pages of notes and a week later took an afternoon to condense them into four categories of learning. This summer I plan to share what I learned with my management team and then break the staff into teams so each individual can learn the principles I took away from this event. I want to take these lessons full circle to help my most valued asset, my staff.
Sadly, one observation I made that day was that just a relatively small group of Tallahassee senior leadership attended. Were they too busy? Do they feel there is no room for them to learn from people who will likely forget more about leadership than most will ever know?
When a leader feels there is nothing else to learn, or is unwilling to pause to learn more about leadership, you, your staff and your company will suffer.
As Tallahassee embarks on its journey to the next level, through Imagine Tallahassee, I can only urge the community's leadership in the private, public and political sectors to never forget to seek more know-ledge. It will bring you, your staff and whatever you lead closer to success.
Count me in for six tickets next year, plus the sponsorship of Tallahassee Magazine and 850. If you are interested in being notified of next year's Chick-fil-A Leadercast date, just send me an email (browland@rowlandpublishing.com), and it will be done.
This will be the best investment you make in yourself and your company in 2014.
Brian Rowland
browland@rowlandpublishing.com