Last Word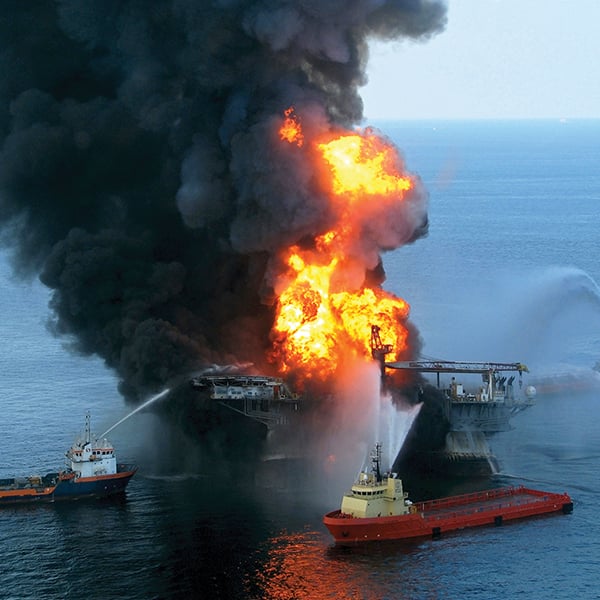 Northwest Florida can breathe a collective sigh of relief.
The eight Panhandle counties hardest hit by the April 2010 Deepwater Horizon oil spill are going to get the damage reimbursement dollars from BP they have been waiting on.
But it's been a long period of breath-holding. The first $300 million check was delivered last July and had to be held until the Florida Legislature agreed to release it. And that's where the worries came in. Would a potentially cash-strapped state let go of that money or keep it? The prospect of losing those dollars was on everyone's mind, but no one wanted to publicly voice concerns for fear of alienating the wrong person(s) in Tallahassee.
There was arm wrestling over the cash — who should control it and how it should be spent. But in the final days of its 2017 regular session, the Florida Legislature did agree on a measure that guarantees the counties will get the money, which will be distributed by a group set up by the Legislature — Triumph Gulf Coast, a panel of five esteemed business leaders from the region. Over a 17-year period, the legislation guarantees the eight counties — Wakulla, Franklin, Gulf, Bay, Walton, Okaloosa, Santa Rosa and Escambia — will get a total of $1.5 billion.
Hopes have run high for what these dollars can accomplish for the region, which took a multi-billion dollar hit to its economy from the 200 million gallons of oil that gushed into the Gulf of Mexico in 2010. The money is above and separate from the Restore Act funds appropriated by Congress to local governments and is supposed to be used to promote economic recovery and diversity in the region.
Tourism and the military remain primary economic drivers in these counties and there has long been a need to build what is often referred to as the third leg of the economic stool. Local officials know that these new dollars have the power to do great things. Last year, Pensacola Mayor Ashton Hayward told 850 that these BP dollars will give the region a "once-in-a-lifetime opportunity to get it right."
The money can be used for things like career development, infrastructure projects, educational opportunities, tourism ads and reducing property taxes.
But the Legislature made sure the dollars can't be used for economic incentives to lure new business to the area or help existing businesses expand. That's because House Speaker Richard Corcoran's war against incentives he views as "corporate welfare" — a reason he led the Legislature to kill the statewide incentive program administered by Enterprise Florida, too.
And that's a shame.
Northwest Florida needs to expand its economic base. Right now the military and Department of Defense spending seem to be protected, but that could change. Visitor interest in the region is going strong and growing. But a string of hurricanes or another oil spill could have a devastating impact on the region's tourism economy. Events have shown us how easily the area can be brought to its economic knees.
Incentives have worked in our region — Navy Federal Credit Union's incredible expansion program, which will eventually lead to 10,000 jobs in Escambia County, is a primary example. And state programs have worked elsewhere, helping especially to bring in large manufacturers: Boeing in Washington and South Carolina; Kia Motors in Georgia; Toyota and Ford in Kentucky.
The biggest problem with incentive programs has been the lack of transparency and accountability. Taxpayer money was handed out and, in some cases statewide or locally, no one was watching to see what the results would be.
And that, too, is a darned shame.