Large Site Opens on Navarre Parkway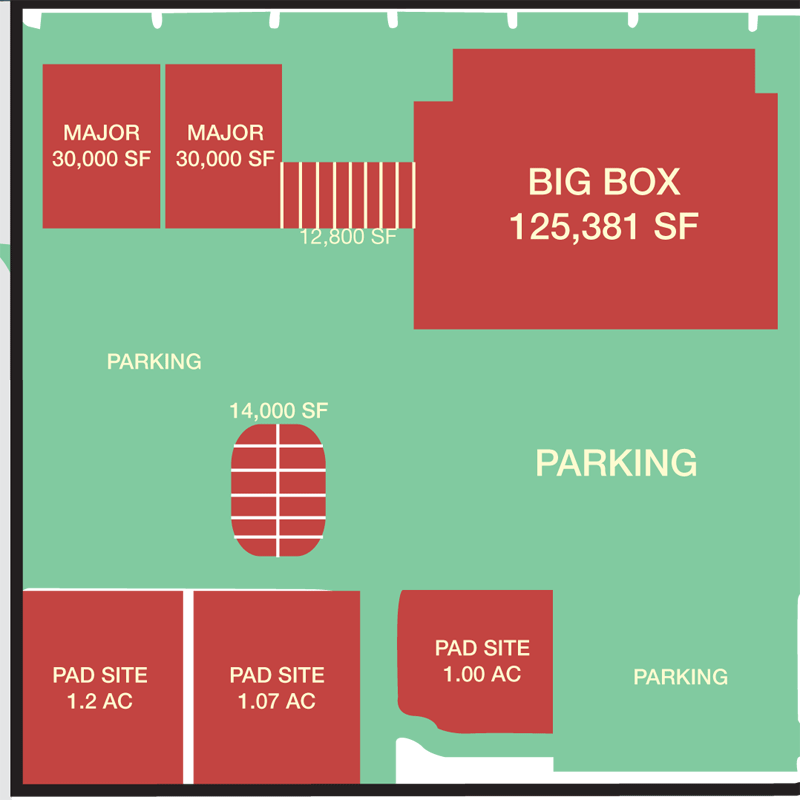 llustration by Shruti Shah
Just over 33 acres on Navarre Parkway (more commonly known as U.S. Highway 98) in Santa Rosa County have recently made their way onto the market — and the new offering has left the community buzzing with the possibilities of what's to come.
The plot of land, located adjacent to the Shoppes at Navarre, which include a Publix, Kazbor's Grille and Firehouse Subs, is an ideal spot for a power center retailer. The site could easily accommodate 300,000 square feet of retail space — a rare find on such an established route.
"Location, location, location," emphasized listing agent Chris McCall of Counts Real Estate. "It's one of the few large sites on Navarre Parkway that could accommodate 'big-box' retail tenants, and it is located at the intersection of Navarre Parkway, or U.S. Highway 98, and Highway 87 South."
According to McCall, the lively intersection, which has an average daily traffic count of 52,000 vehicles, is a big plus for potential investors. This stretch of Navarre is largely home to U.S. military, defense contractors, nature enthusiasts and avid beach goers and has a median family income of $54,262. Within one mile of this listing, there's a population of 2,464 residents. Push that perimeter out to three miles, and the number jumps to 18,153. At five miles it comes out to an impressive 34,025.
---
Quick Look
Address: Navarre Parkway and Highway 87 South
List Price: $6,450,000
Size: 33.4 acres
Contact: Chris McCall, Counts Real Estate Group/Commercial Division
(850) 814-9889, (850) 814-9889 CountsCommercial.com