Large Retail or Office Space Available in the Heart of Niceville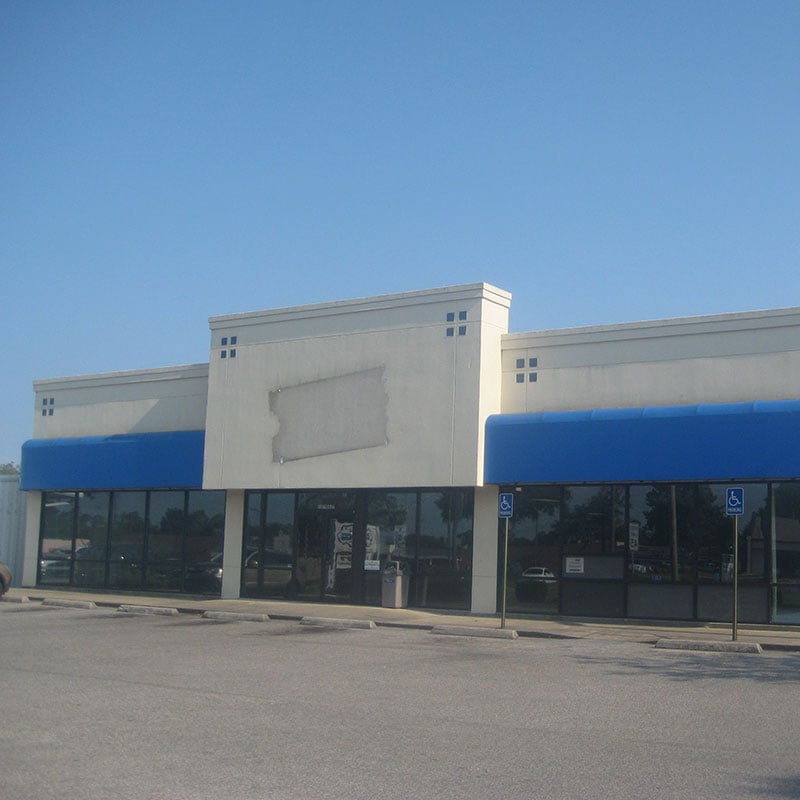 It is rare to find large retail spaces available in the heart of Niceville, and that is precisely what this 6,560-square-foot commercial building offers. Built in 1997, and previously home to a Blockbuster store, the space combines square footage, location and convenient parking to provide an ideal home for a variety of businesses.
"While it is not unusual to have large industrial or even office buildings on the market, it is rare to find retail properties for lease that exceed 6,000 square feet, as this former Blockbuster building does," said listing agent Melodee Skipper. The space on the right has a lease in place for a banking institution.
"With a national tenant already signed to lease one third of this former Blockbuster building, the landlord is looking forward to leasing the remaining 4,400 square feet for retail or professional office use," explained Skipper, adding that the landlord is seeking a few other prospects to lease the remaining space as a whole, or even to divide the building into two other units.
The space remaining is on the left side of the building and contains a spacious storage room in addition to an employee restroom and one public restroom. Front and rear entry doors offer convenience, as does the large parking area, which is accessible from both John Sims Parkway and 30th Street.
The building's location, Skipper pointed out, is not to be overlooked, as it offers great potential for any retail enterprise or office. "Located in the heart of Niceville, the tenants in Willow Oaks enjoy a Class 'A' setting and great visibility," she said. The building enjoys close proximity to shopping centers, schools, the Eglin Air Force Base and the 7th Special Forces Group facility.
Quick Look
Address: 1075 John Sims Pkwy., Niceville
List Price: $5,687/month
Square Feet: 4,400
Contact: Melodee Skipper, Keller Williams Realty,
Emerald Coast,
(850) 865-9888,
melodee@nwfproperties.com