Kristine Rushing
Chief Operating Officer, Beck Partners Holdings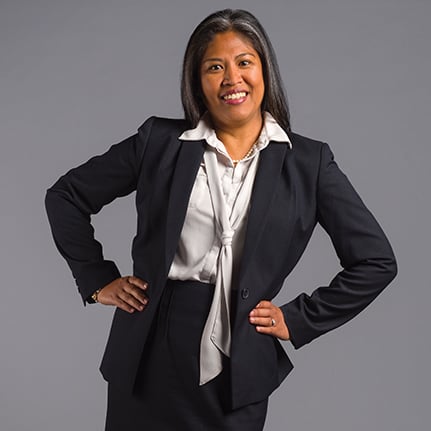 Kristine Rushing is a student of leadership whose role involves evaluating processes and helping each of her team members grow in areas including workplace skills, best practices, goal setting and community development.
In August, one of Rushing's favorite authors, John C. Maxell, tweeted, "People are your most appreciable asset; the more people you develop, the greater the extent of your dreams."
Rushing would say "amen" to all of that.
The best advice she ever received, she says, came from her husband, Reid, with whom she owned a property and casualty insurance agency that merged with what was then Beck Properties in 2014. Reid has steadily advised Kristine that, in order to become a great leader, you need to slow down and develop the people around you.
Even sales, Rushing has found, is a team sport. You may have individual goals, but you benefit by surrounding yourself with good people.
Rushing is the product of a military family that moved to Pensacola when she was 3. She went to work at age 16, first at a Little Caesar's pizzeria and ever since then, she has not known life without work and she has never stopped working on her own professional development.
She counts Quint Studer as the mentor who has influenced her more greatly than any other. She met him while a member of Pensacola Young Professionals, which was working with the Studer Group to create a professional development institute.
Pensacola, she says, is home to many impressive women including three she greatly admires: Carol Carlan, the president of the Sacred Heart Foundation; Bettina Terry, currently with Georgia Power and formerly with Gulf Power; and Kathy Anthony, the operations director at IMS Expert Services, which provides expert witnesses to law firms.
Like the people she regards highly, Rushing is committed to giving back to the community.
She is on the board at Career Source Escarosa and works with the Global Connections to Employment program of the Lakeview Center in Pensacola. The latter program provides employment to people living with disabilities and imbues them with a sense of purpose and value.
No one need impress upon Rushing the value of work. Or of drive and initiative. They have carried her a long way.