John 'Jay' Bloxham Smith II, 38, Tallahassee
Vice President, Ajax Building Corporation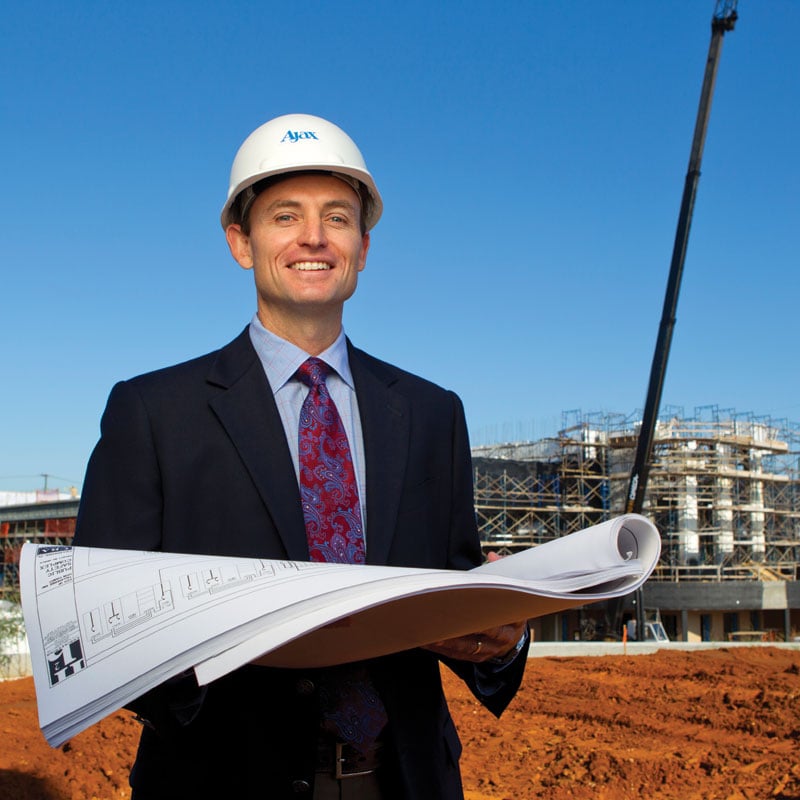 Business Philosophy Work hard, be honest, have fun.
Definition of Success Balance — faith, family, friends, health and business.
Mentor/Role Model My mother and father. As I grow older, I have a deeper appreciation for their integrity, the challenges they overcame and their ability to grow a company and provide every opportunity in life for their children.
Hardest Lesson Learned The downturn in the economy taught us to broaden our reach. We were pretty diversified in our markets — building in the education, health care, public safety and government arena — but it also was necessary to take on larger and smaller projects, educate ourselves about sustainable building practices and expand our geographic boundaries.
My Career Ajax is a family-owned company, started by my grandfather 55 years ago, so I was literally born into the business. Growing up, I always had a sense of awe in the structures we built and still feel that today when we complete a project.
Important Leadership Skills The ability to listen and learn.
What advice would you give your 16-year-old self? Make sure you go to the old flagpole at that FSU football game because you just might meet the most important person in your life (my wife).
Inspiration My wife, Bri, and my three daughters.
Northwest Florida Business Growth (I would) focus on improving our K–12 education system. It is the backbone of economic development, and businesses depend on a well-educated workforce to thrive.
What I hope to be doing in 10 years Fascinating advancements are being made in sustainable living. As a top "green" contractor in the U.S., it's exciting to be on the frontier. Since I don't have a crystal ball to see what the buildings of the future will look like, I'll just have to stick around to find out what the next 10 years bring!