John Certo, 34, Panama City Beach
Owner/Executive Chef, Andy's Flour Power Café & Bakery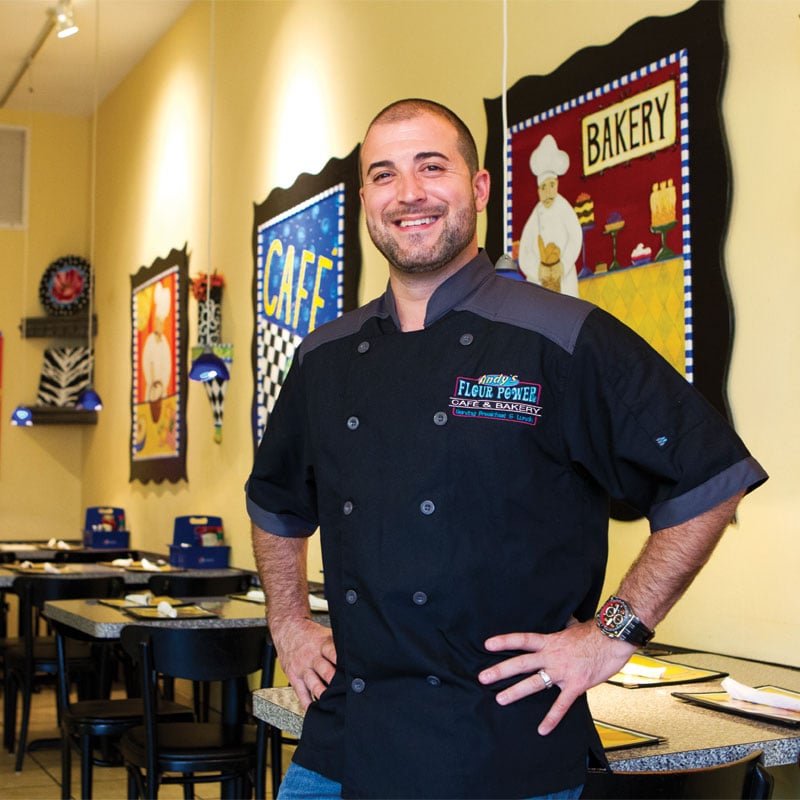 Business Philosophy Don't just work hard — work smart!
Definition of Success When you hear a customer tell you it was the best breakfast or lunch they have ever had and you feel satisfied that all the hours of hard work truly paid off.
Mentor/Role Model I have always looked at how hard my father worked, and that was a huge influence on my work ethic. That is one of the factors that I believe has helped make my life successful. I have also learned to manage and juggle a lot at one time through experiences with my very close friend, Tommy Dollar.
Hardest Lesson Learned Actions speak louder than words.
My Career When I was nine, my parents opened a gourmet food and catering business in New York, and I found myself spending every extra moment there — initially out of necessity but eventually because it was where I wanted to be. I grew up in the business, and I found that my passion for food and cooking grew in me.
Important Leadership Skills Good work ethic, experience in the field you are managing, ability and willingness to do what you expect your employees to do and the ability to earn the respect of people.
Northwest Florida Business Growth I would like to provide a better environment for training people for the jobs that we need filled in our area. It is essential that employees obtain not just better skills and techniques for the jobs they desire. Knowledge of the industry and a better work ethic are essential to their success, which is essential to the success of the community.