Jellyfish Health Plans Expansion in Panama City
Improving Health Technology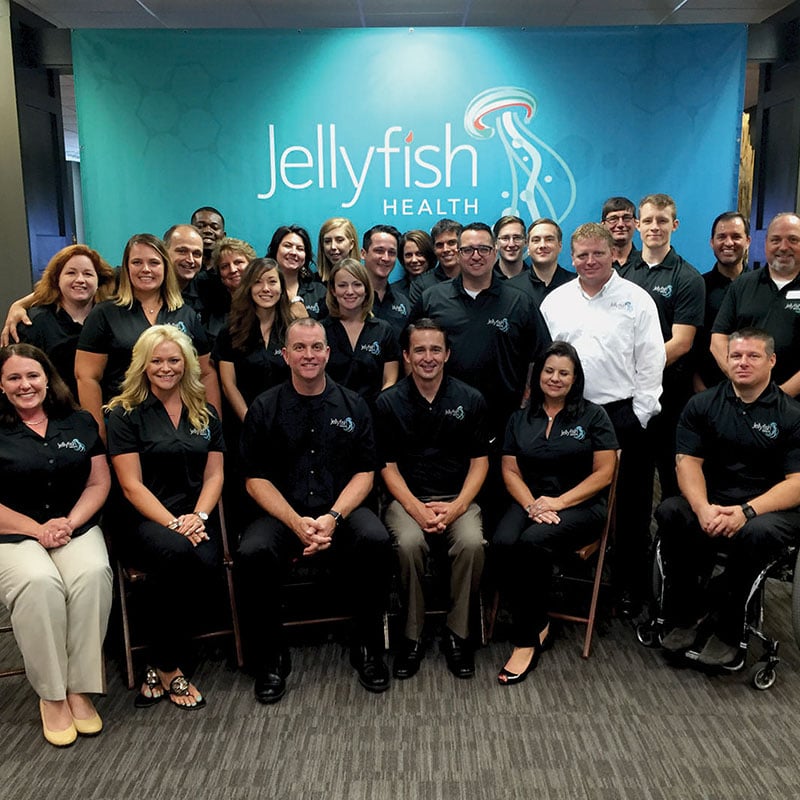 Jellyfish Health, a health care technology company based in Bay County, has plans to create 100 new jobs with an annual average salary of $70,000 — more than 200 percent of the average wage in the county — and give a mighty boost to the local economy.
Located in Panama City, Jellyfish Health uses technology to bring transparency to waiting times at health care facilities. The software allows patients to use their mobile devices to gauge whether a doctor or health care provider is running late on appointments. The program reduces wait times for patients, automates workflow for health care staff and boosts loyalty to health care facilities by creating a better patient experience.
"Let's face it, waiting sucks. And, what's worse is it's totally avoidable," said Dave Dyell, president and CEO, in making the announcement. "Jellyfish Health is all about helping make life easier for patients and the caregivers that take care of them."
Clint Mizell, chairman of the Bay County Economic Development Alliance, applauded the company's decision to expand its operations in Panama City. "This is a company that could have expanded anywhere," he said. "The fact that they are creating a significant number of high wage technology jobs in Bay County is a great win for our local economy."
And Panama City Mayor Greg Brudnicki said the new workers will "help to add energy to our downtown area, aiding our revitalization efforts."
The project was made possible through partnerships between state and local agencies and governments.
Cissy Proctor, executive director of the Florida Department of Economic Opportunity, said the company's expansion is great news for job seekers looking for high-tech opportunities in Northwest Florida, adding that innovative solutions like those provided by Jellyfish Health are "providing jobs and growing our economy while improving the lives of patients."
To help with the expansion program, jobs that will focus on software development, the company received a $750,000 grant from the Industry Recruitment, Retention and Expansion Fund administered by the University of West Florida Office of Economic Development and Engagement. The program, funded through the Oil Spill Recovery Act sponsored by Sen. Don Gaetz of Niceville, has already resulted in 9,000 new jobs in the state.
"The medical software field brings exactly the kind of business expansion we need in Bay County," Gaetz said. "The company has a national market and has the potential to grow, prosper and contribute substantially to our community."
State Rep. Jay Trumbell of Panama City added that by companies like Jellyfish Health creating new jobs, it keeps Florida at the forefront of technology and "that makes us a top destination for business and talent."
Florida boasts one of the nation's largest software and computer systems industries, with 14,100 firms that employ more than 84,400 industry professionals.