Jeanne Dailey
CEO/Founder, Newman-Dailey Resort Properties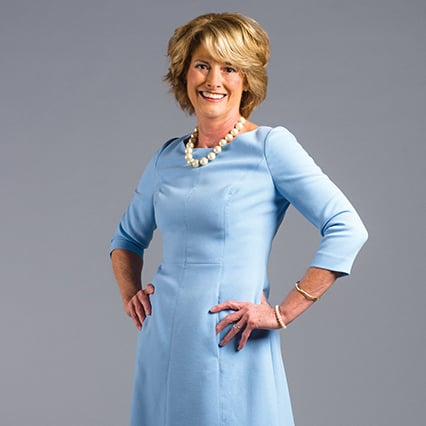 Jeanne Dailey grew up in a small town near Toledo, Ohio, and went to an art school in Adrian, Michigan, but she wasn't content to remain a struggling creative for long. She joined a friend at East Carolina University and earned a business degree. Both moved to Destin following graduation in 1983.
There, the friend arranged job interviews for her including one with Randy Newman — a developer, not the musician— for whom she went to work.
Dailey moved quickly to get her real estate license and then set up a rental management company in connection with Newman's Woodland Shores Townhomes development. In 1985, she and Newman established Newman-Dailey Resort Properties and, three years later, Dailey purchased his interest in the business.
"No one had heard of Destin when I moved there," Dailey says. "We had one traffic light and one grocery store. I had the opportunity to raise my children in a small-town environment and my business and the community grew up together."
Dailey's parents, Bob and Phyllis, were big believers in community service and, once her kids were in middle and high school, Dailey became involved in community organizations, motivated in part by self-interest. Two issues were of great importance to her: beach nourishment and proposed limits on short-term vacations rentals.
The Destin Chamber of Commerce favored the former and opposed the latter and Dailey became a member of the chamber's board of directors.
The Chamber worked to identify and educate people who wanted to run for office. In so doing, it overcame a disinformation campaign that led beachfront property owners to believe that they would lose property to the government if a beach nourishment project were approved.
Ultimately, the nourishment project was approved and the limits on short-term rentals were not imposed.
Dailey admires women including educator Alexis Tibbetts, at one time the principal at Destin Middle School and a woman, Jeanne says, "who really showed me how to appreciate, admire and respect others."
And she has long heeded advice she received from a CPA who prepared her tax return for a year in which her company's revenues had grown by 30 percent. Dailey was alarmed at the growth in her tax bill.
"Never," said the accountant, "give up making money to avoid paying taxes."