Jason L. Kimbrell, 33, Milton
Regional Director of Operations, Lifeguard Ambulance Service of Florida, LLC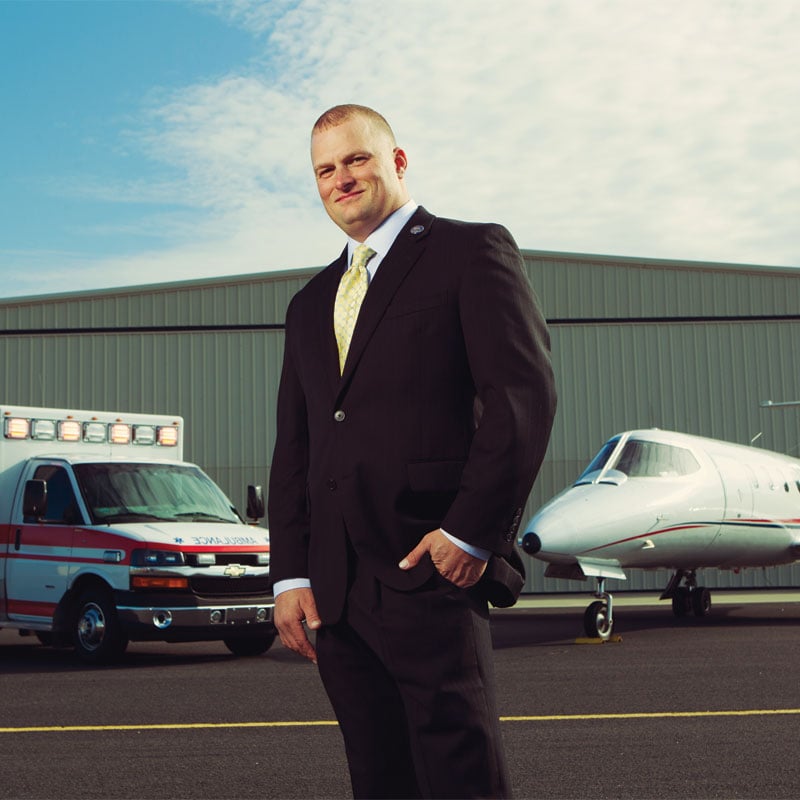 Business Philosophy Your greatest asset is your team!
Definition of Success Reaching a point where your team puts their blood, sweat and tears into delivering world class healthcare, not because they have to but because they are driven to be part of something special.
Role Model/Mentor I consider John Roche, "Old Bull," the owner and president/CEO of Lifeguard Ambulance Service my mentor and role model. He is a visionary and dream chaser; a man who created a successful business, literally from nothing, and now it is one of the leading ambulance services in the Southeastern United States.
Hardest Lesson Learned I learned the hard way the secret to being an effective leader is through the power of influence and not authority.
My Career I began my career as a firefighter in the U.S Air Force, and the medical aspect of the fire department fascinated me. I continued to study pre-hospital medicine and received my paramedic license in 2000. The adrenaline and genuine reward that come with saving a life, of simply being the best part of a patient's worst day, is indescribable. I now have the opportunity to reshape the pre-hospital healthcare industry through my leadership.
What advice would you give your 16-year-old self? Work hard in school and take time to spend more time with your father, because he will not be around much longer.
Inspiration I certainly would not be where I am today if it had not been for God, who blessed me with a wife and family that have encouraged me throughout my career/journey.
Northwest Florida Business Growth I would encourage business leaders to get out of their comfort zone and execute a different set of growth strategies to meet the needs of tomorrow.
Fun I am an active rodeo tie-down calf roper, competing in the Professional Cowboy's Association across the Southeastern United States. Reading John Maxwell, Kenneth Blanchard, Quint Studer