Innovation Awards back and bigger than ever
Innovation Coast looks to expand signature business competition in 2017.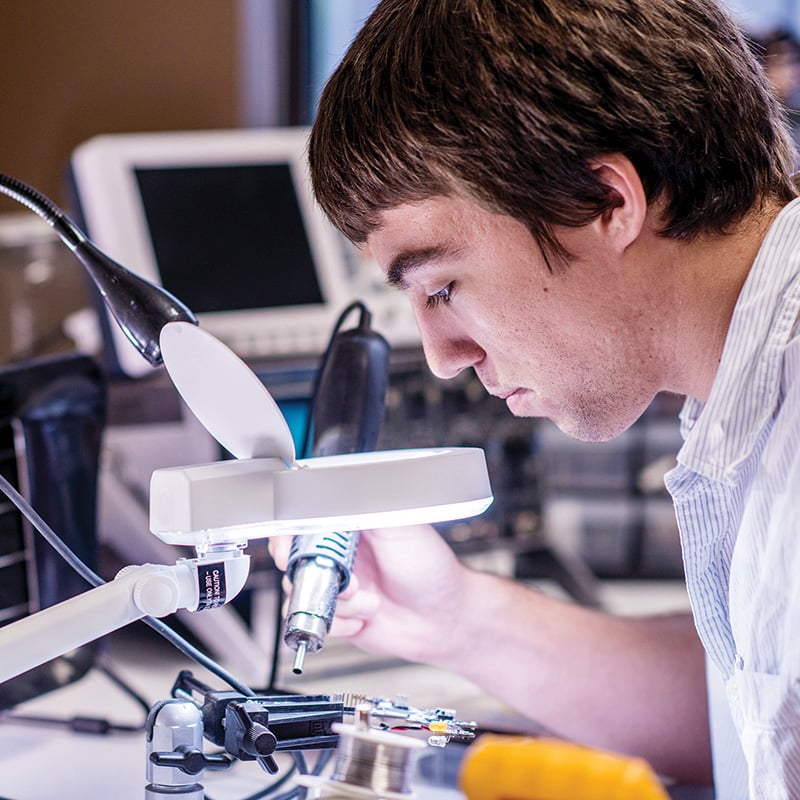 The Innovation Awards are back and bigger than ever. The business competition, billed as the most lucrative in the state, will return to Pensacola in April, offering more than $250,000 in cash and in-kind services to startups from throughout the region.
The competition, to be held April 12-13 at the Hilton Pensacola Beach, is being organized by Innovation Coast, a Pensacola nonprofit dedicated to growing the region's technology sector. Jim McClellan is chairman of the group's board of directors.
"Taking an idea from concept to market requires more than just an influx of capital," McClellan said. "To succeed, entrepreneurs also need an extensive network of trusted advisers and mentors. This network of support is what distinguishes the Innovation Awards from other business plan competitions. Individuals emerge from our competition with a comprehensive and integrated business plan that enables them to thrive in a competitive business market."
Colton Black, co-founder and CTO of Pensacola firm Robotics Unlimited, knows firsthand the impact that advantage can have. Black's company, which spun off from the Institute for Human and Machine Cognition, designs robotic toys and placed third in the 2014 Innovation Awards. Black credited the competition with helping him and CEO Sebastian Cotton muster the confidence, connections and capital they needed to take their business to the next level.
"It kind of put us on the map," Black said.
In the same way, event organizers hope this year's competition can put Northwest Florida on the global map as a center for innovation in the technology sector.
"We want to establish Northwest Florida as a technology hub," said McClellan, who daylights as marketing director for AppRiver, an email and web security firm based in Gulf Breeze. The region, he said, is well-positioned for growth — particularly in the cyber security industry. The proximity of the Navy's Center for Information Dominance and other military installations offers a competitive advantage, as does the area's quality of life.
Still, he said, much work remains to be done if the region is to realize its potential.
"We need capital," McClellan said. "We need investors looking at companies here. We need companies looking to move here, and we need to attract talented students who will come to the universities and colleges here and remain."
The awards, he said, offer a great opportunity to raise the profile of the region and bring together all the stakeholders who will be needed to make this vision a reality.
Tiffany Sullivan, who joined Innovation Coast as executive director late last year, said she hoped future competitions could serve as a platform not just for supporting local entrepreneurs — like Black and Cotton — but also for bringing in talent from outside the region.
"One of the requirements of the winners is that if they're not already located and participating in business within one of the eight major Gulf Coast counties, they have to commit to do that within 90 days to get their prize money," she said. "So the ultimate goal is to grow this area."
Businesses in this year's competition will be divided into four categories — post-revenue, pre-revenue, veteran-owned and student-owned — where they will compete for cash prizes ranging from $5,000 to $100,000. A panel of expert judges will score all applicants before inviting the best three in each category to present their business plan live at the competition — á la "Shark Tank."
The latter experience, in particular, was important to Black.
"Doing the Innovation Awards definitely gave us the first dose of proving we knew what we were doing," he said. "I think, because of that, we were able to raise money a lot more easily."
In the two years since the competition, Robotics Unlimited has amassed a small team of engineers and moved out of the Gulf Coast Center for Innovation and Entrepreneurship into larger digs in downtown Pensacola. They've also been hard at work designing new products.
In January, the duo was traveling to Los Angeles to meet with four different manufacturers about licensing one of their toys. Meanwhile, they were also talking with retailers about putting another of their products on store shelves.
Black said the awards offer an important leg up for businesses trying to get a foothold in the region.
"When you're starting a company, you need to get your name out there," he said. "You need to build your reputation, and you need to raise money. The Innovation Awards offers a road to all of that in an area that doesn't have much of an ecosystem otherwise."