Indoors, Outdoors, Madison Has It All
Tourism in Madison County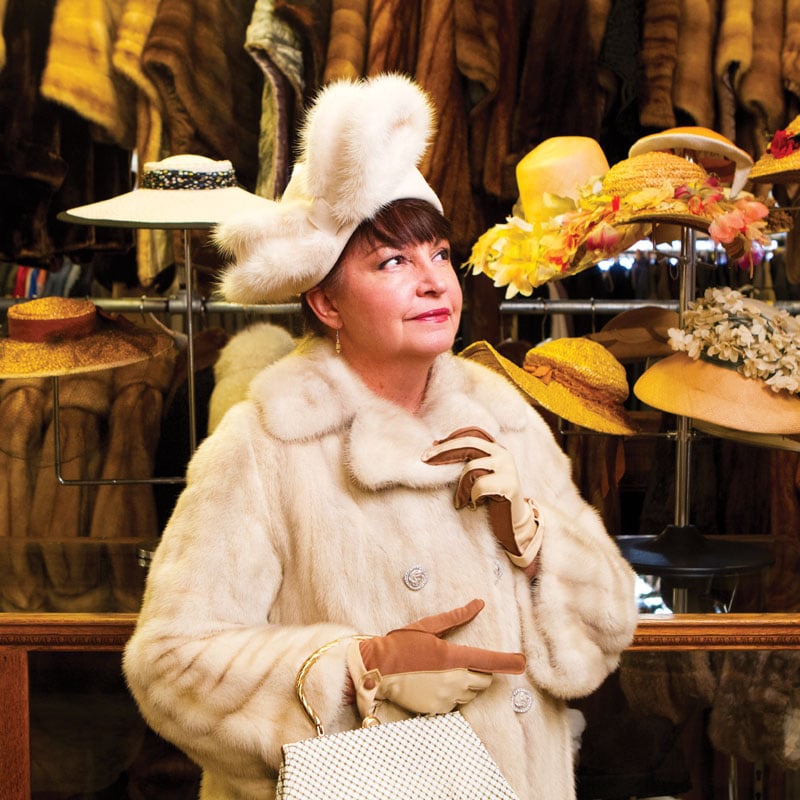 Madison County abounds in outdoor opportunities, not to mention cultural, historical and nostalgia offerings. Yet this 187-year-old county — one of Florida's earliest — remains largely off the beaten path.
That's not to say it's wholly undiscovered, however. The folks at Madison Blue Spring will tell you people come from everywhere to enjoy this first-magnitude spring and its beautiful surroundings. The Montana-based Adventure Cycling Association, with nearly 50,000 members nationwide, is one of several bicycling groups that annually conduct tours through Madison County because of its "scenic and historically significant terrain." And the guest lists at the Honey Lake Plantation Resort and Spa, Unity House and Grace Manor bed and breakfast inns, Yogi Bear Jellystone Camp and Resort, and others of the community's lodging and tourism-oriented facilities, attest to significant numbers of out-of-state and foreign visitors.
Scott Holstein
Cindy Poire's Madison Antiques Market & Interiors draws customers from throughout the Southeast.
Which begs the question, is Madison County solely for outdoor types? The answer, of course, is a resounding no, especially in the City of Madison, the county's namesake municipality and government seat (population 3,000 — give or take a few — located exactly 55 miles east of Tallahassee).
Downtown Madison offers a surprising array of shopping and historical/cultural opportunities. Truly, if you're an antiques collector, junk/treasure hunter, booklover, history buff, sporting enthusiast or simply someone who enjoys exploring new environments and sampling local flavors, Madison will not disappoint. Here you'll find innumerable gift and antiques/collectibles shops, a couple of museums, a sporting goods store, a live performance theatre, ice cream parlor, old books store and sundry eateries and quaint shops — all within easy walking distance of one another.
Sure to capture your interest is the town's stately courthouse, an early 20th-century architectural gem that this year celebrates its 100th birthday. Across the street, the Four Freedoms Monument celebrates freedom of expression and worship and freedom from want and fear, as defined by President Franklin Roosevelt in 1941. The monument honors the memory of Capt. Colin P. Kelly Jr., a native son, B-17 pilot and World War II's first named hero. Shortly after Pearl Harbor, Kelly attacked a Japanese cruiser, only to have his plane shot down. Colin kept the aircraft aloft long enough for his crew to bail out, losing his life in the process.
If architecture is your thing, a walking or driving tour of the town's historic homes will convince you of Madison's rich history, evidenced by the many grand old houses with architectural styles dating from the Victorian and antebellum periods.
Let's also not forget that Madison is home to North Florida Community College, recently named one of the best colleges in the country, and sponsor of an Artists' Series that showcases the performing arts and culturally enriches the community. For health/organic food aficionados, O'Toole's Herb Farm is just outside town. And for music lovers, a short drive away is Greenville, once home to the late, great rhythm/blues musician Ray Charles, whose renovated childhood home still stands and where a statute honors his memory.
A few highlights in brief:
Madison Blue Spring, 10 miles east of Madison on the west bank of the Withlacoochee River, is one of the state's newest parks. Visitors come to swim in the crystal clear waters, explore the underwater cave system and hike the scenic woodlands. Angela Watson, administrative assistant to Park Manager Craig Liney, says the park had 21,000 visitors in 2013, considered a low-attendance year. At least half the visitors were from out of state or other countries, she says.
Divers flock to Madison Blue Spring's clear waters.
"Divers come from everywhere; it's very popular," Watson says.
Cindy Poire is owner/operator of Madison Antiques Market & Interiors, a premier antiques/collectibles shop downtown. A collector more than 30 years, Poire has amassed a large inventory of vintage/period clothing from the 1840s to 1970s, including Edwardian and Victorian pieces. "If it's old, I collect it," Poire says. "I've been collecting so long, I have things no one else has." Prices range from $64 for a 1960s' vintage dress to $5,900 for a late Victorian (1890s) evening gown. Her customers range from young girls to college professors to foreign travelers to museums, theatres and movie studios. She also sells early American signed furniture.
The Honey Lake Plantation Resort and Spa, in western Madison County, opened in 2012. Boasting some 48,000 acres of fields and woodlands, 25,000-plus square feet of deluxe meeting space and 50 rooms for accommodations, Honey Lake offers a unique blend of the rustic and elegant.
Yogi Bear Jellystone Camp and Resort, alongside I-10, is a family-oriented kid-friendly 125-acre gated campground/theme park with rental cabins and plenty of tent and RV spaces. The only one of its kind in Florida, it draws visitors from near and far. "We get people from all over," Manager Ruthie Uriarte says. "This last year, we had a lot of Canadians and people from Switzerland and Australia." The facility's offerings include a giant waterslide, swimming pool, miniature golf course, skate park and boating/fishing lake.