In a Lifetime, Several Crossroads
We live in a land, mostly free, where choices abound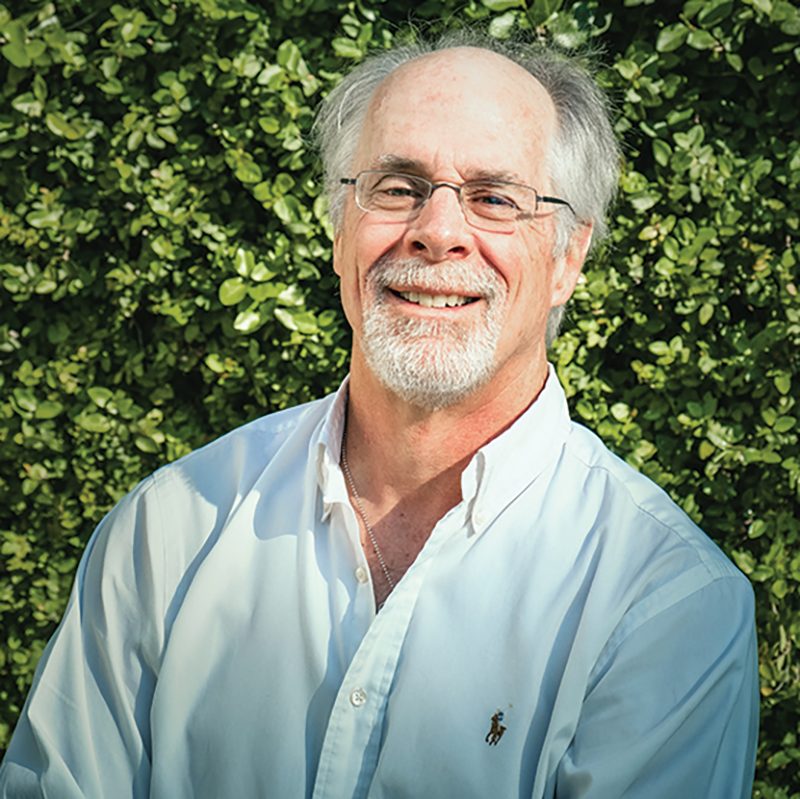 A few days a week, you can find me running along a triangle that carries me from Tallahassee's Merchants Row Boulevard to Tram Road to Capital Circle SE and back to Merchants Row and the point of beginning.
Routinely, I encounter crows and rabbits and employees of the state Department of Revenue who get walks in before settling in at their desks. Occasionally, I am pleased to hear and then see a pileated woodpecker. In the spring, mostly, I spy bluebirds among the planted trees along the boulevard and, in the fall and winter, I find myself sharing sidewalks with Canadian geese, but I have been fortunate not to have encountered the vicious strain of honker that seems wont to harass employees of the state Department of Health, elsewhere in SouthWood.
Recently, trotting north along Capital Circle, I overtook a pedestrian. He was a young man, Hispanic, early 20s maybe, and well-dressed: royal blue shirt, black pants, sneakers in mint condition, designer shades that may have set him back a week's take-home pay from an entry-level job. Had I been Sheriff Joe Arpaio, I suppose I would have rounded him up on suspicion of being a non-Anglo. We exchanged "Good morning" greetings as I passed him and then a few strides later, he hailed me.
"Sir, can I talk to you for just a minute?" he asked, removing his glasses and revealing clear eyes.
"Sure, what's up?"
"I just wanted to ask you, I am young and I wonder if you can tell me what it is like to be older, like you?"
At this, I was momentarily taken aback and could not imagine similarly approaching a senior citizen when I was young. Still, I sought to answer the question.
"I have survived the age of invincibility," I began. "I think you know what I mean. I am more aware of my mortality today than I used to be. Sometimes, I am involved in an activity and it occurs to me that I may be doing it for the last time."
"Are you married? What was it like getting married?"
"I didn't rush into it. I knew my wife for five years before we married. And the marriage has lasted, 39 years so far."
"And children? Do you have children? What was that like?"
"We have a son who lives in North Carolina. He is a CPA and he has been the joy of our lives. He is married and has two sons of his own and I like to wonder about what my grandsons will become."
"I am wondering what I will become."
We had arrived at the nexus of his existential angst.
"All I do is work. I am not sure if I want to get married. And I am trying to figure out what I want to do."
"Know yourself," I advised, ripping off Socrates. "Know where joy comes from for you. Always keep something in front of you, no matter how old you are. Keep moving. If you can accomplish goals of importance to you and have a good time doing so, you will be in a good place. I think right now that you recognize that one phase of your life is coming to an end and it is time to figure out what's next. You have important decisions to make."
"Yes, my brother said much the same thing to me. So, you must be right."
I continued north and he turned and headed south.
Maybe I was helpful to him. For sure, he was helpful to me by leading me to engage in some healthy introspection, to recount joys experienced, to recall the time when I committed to a career path and to list in my mind the employers who have befriended me with opportunities.
I spoke not long ago with Randy Hanna, dean of the Panama City campus of Florida State University. He talked about how he loves to connect with prospective students making post-secondary plans because, he said, it's such an exciting time in their lives.
Exciting, yes, and difficult and pivotal. In this life and in this land, we have lots of options. Recall these lyrics written by Cat Stevens …
Well, if you want to sing out, sing out,
And if you want to be free, be free
'Cause there's a million things to be
You know that there are.
In America, things aren't quite that good, but they're close.
Sing out,
Steve Bonhoft