IMPACT's Impact on Pensacola
Philanthropic group of women helps nonprofits fulfill their missions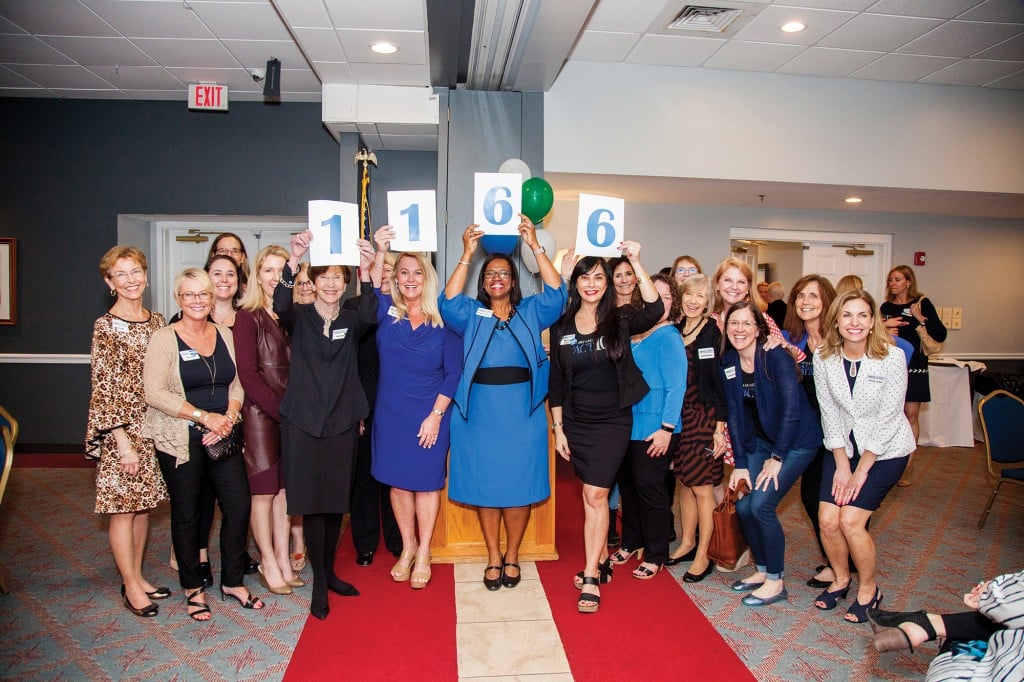 The Health and Hope Clinic is bringing supplies, emergency response training and a public education program to Santa Rosa and Escambia counties in an effort to combat the opioid epidemic and save lives.
Pensacola's First City Art Center is expanding its Youth Art Program building to accommodate new classrooms and a technology center.
Manna Food Pantries is installing a generator that will prevent the loss of hundreds of thousands of pounds of food in the event of power outages.
While they are diverse, these projects have something in common. All have been made possible by the generosity of the 1,006 women who make up IMPACT 100 Pensacola Bay Area Inc., a philanthropic organization devoted to awarding transformative grants to nonprofit organizations in Escambia and Santa Rosa counties.
The IMPACT idea was born in 2003 when 100 women in Cincinnati, Ohio, each donated $1,000 toward a $100,000 communal grant.
Pensacola Bay Area IMPACT 100 was founded in 2004 by 233 women and today is the largest IMPACT organization in the world.
As of late 2019, it had bestowed 109 grants to 78 nonprofits.
"IMPACT demonstrates the power of collective giving," said Pensacola Bay Area IMPACT 100 president Brigette Brooks.
"Pensacola is a small community, but it is not without its poverty and socioeconomic challenges. We have been fortunate to grow our membership every year since our founding, and it's those numbers that determine how many grants we can afford to award."
IMPACT's success, Brooks said, stems from the fact that 100% of its $1,000 membership fees goes toward funding the program activities of nonprofits not administrative expenses.
In that way, grants, in amounts of $100,000 or more, benefit sustainable projects that further the organizations' missions.
IMPACT receives grant applications in the spring.
The criteria are simple: A qualifying nonprofit must be a locally sourced 501(c)(3) organization registered with the Florida Department of Agriculture and Consumer Services; must show proof of filing an annual report to the Florida Department of State; and must submit a letter of intent.
"The letter of intent is an opportunity to furnish us with the project's specifics," said Brooks. "When will it commence? What's the budget? What is the need in the community for this project, and how will it sustain that fulfillment?"
IMPACT 100 grant review comittees relate to five areas of focus: arts and culture; education; environment; recreation and preservation; and family and health/wellness.
"Some may argue that there is a greater need in health and wellness than there is for arts and culture," said Brooks.
"But we believe an investment in all five areas is what creates a balanced, well-rounded community."
Review committees assess applications, conduct site visits and select three finalists.
For disappointed applicants, IMPACT provides a "wish list" on its website, allowing nonprofits to submit requests for specific items or volunteers.
By monitoring wishes, Brooks said, IMPACT members become aware of a range of initiatives.
"This sometimes leads to us losing members because these women fall in love and go on to become major contributors or members of these other organizations' boards," laughed Brooks, "but that's the impact of IMPACT, and I love that."
At IMPACT's annual meeting, finalists make 5-minute presentations about their projects and the effect they would have on the areas and people served.
Brooks said about 400 women participate in final voting.
"We are one woman, one vote," said Brooks. "We are very devoted to, from an integrity standpoint, ensuring every part of this process is vetted."
Elections offices personnel from Escambia and Santa Rosa counties provide voting machines and report the results.
Last year, IMPACT contributed a total of $1,166,000 to 11 beneficiaries.
"To see someone's $1,000 transform into $1 million is amazing," Brooks said. "Our membership is very diverse, ranging from the woman who can easily write a check to those who put back a little bit each month to do their part. For the woman who maybe doesn't have the time to be as involved in her community as she'd like, she can feel comfortable knowing her money has been well invested."
IMPACT board liaisons are assigned to each recipient organization.
They monitor progress and ensure that grant money is expended in accordance with applications.
The more evident Impact's influence on communities becomes, the more its membership rolls grow.
"I can still remember when I first heard IMPACT's president at the time being interviewed on a local radio station," Brooks said.
"And that moment has led me to a wonderful group of like-minded, philanthropic women. What we do is a labor of love, and the generosity it spurs consistently amazes me."