Hurricane Prompts Exploration of Short-Term Housing Options
The search for safe shelter alternatives continues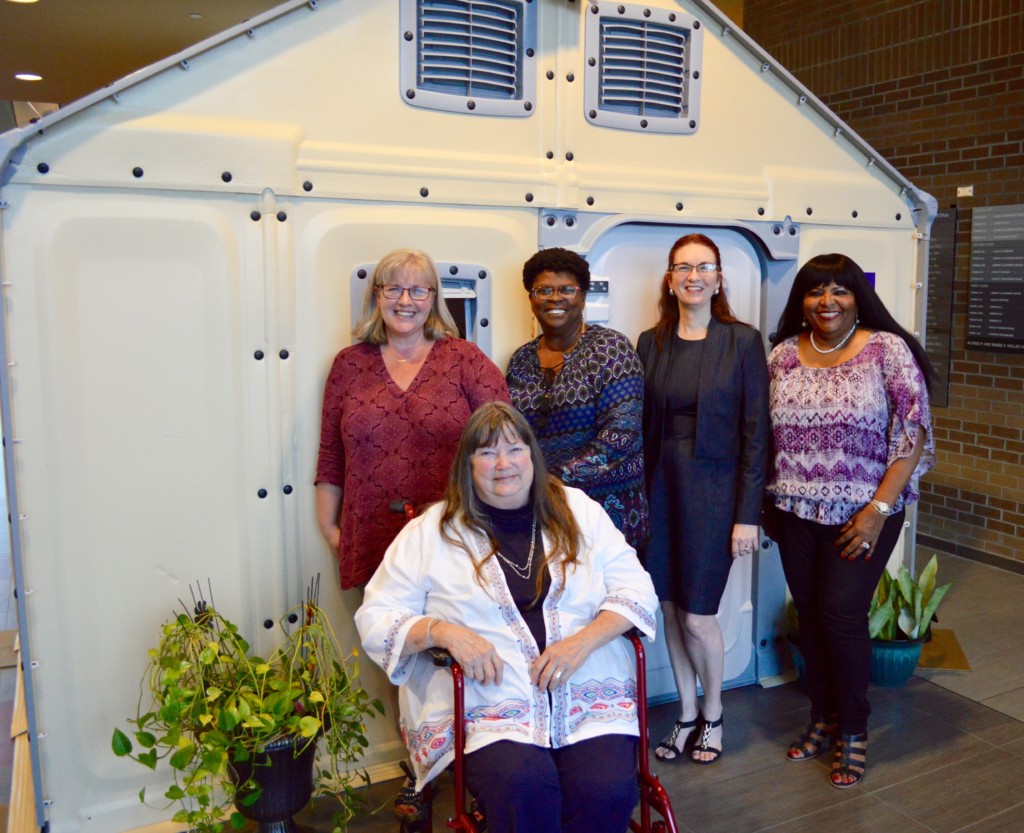 It could happen again. That's part of the bargain for all who choose to live near the Northwest Florida coastline. The Gulf of Mexico is a temptress of many moods.
Months after Hurricane Michael's Category 5 winds ransacked much of the region, from the Gulf shore to the Alabama line, hundreds of storm victims remained living in tents and automobiles.
There's got to be a better way, reasoned leaders of Rebuild Bay County, a coalition of organizations working to speed communities' recovery from the big blow.
In a roundabout fashion, Rebuild Bay discovered a temporary housing option whose development was funded by the IKEA Foundation, the charitable arm of the familiar furniture maker.
In the weeks following Michael, a South Florida attorney, Mitchell Chester, had attempted to send portable classrooms as shelters to Bay County. In the past, he had successfully shipped classrooms donated by Miami-Dade and Broward counties to Haiti.
But getting them to Bay County proved a bridge too far. The delivery cost was prohibitive. They were too wide for roadways.
The search for an alternative led Chester and an acquaintance, Jan Booher, director of the Unitarian Universalist Resilience Ministry in Florida, to Better Shelter, a Stockholm-based humanitarian organization that distributes at cost the shelters that IKEA paid to have developed.
Booher traveled to Bay County to help distribute 150,000 pounds of Tyson chicken to storm victims. While so doing, she met Janice Lucas, vice chairman of Rebuild Bay County, and became familiar, first hand, with the extent of the housing shortage created by Michael.
Together, Lucas and Booher arranged for Anna Ofwerman of Better Shelter to travel to Panama City. Volunteers assembled a Better Shelter unit that was displayed at Florida State University Panama City for inspection and comment by the public.
In the photo, above, Ofwerman, standing at left, was joined by, clockwise, Lucas, Booher, Dinah Crayton of Rebuild Bay County and Jo Shaffer, chair of the Social Justice Committee at the Unitarian Universalist Fellowship of Bay County.  
"Communities have a hard time quickly and efficiently meeting the need for temporary housing after a natural disaster," Ofwerman said. "IKEA recognized the need for a lightweight, easily shipped product that would acceptably provide short-term housing anywhere in the world."
The result was a 188-square-foot structure made of plastic foam panels that ships in two flat boxes. The weatherproof units are pinned to the ground with an anchoring system. Assembly time is approximately four hours, and the cost per unit is $1,500. Forty-eight of them will fit in a semi.
Ofwerman said more than 10,000 units have been used to replace tents and tarps in Iraq and 30,000 are in place in sub-Saharan regions that were hard hit by Cyclone Idai.
Would the structures have utility in Florida?
"We think so," Booher said, "but that's what we're here to find out. For example, we know that a lot of people are living in toxic homes with mold and with formaldehyde leaching from the walls. People could live in one of these shelters instead while their houses are being repaired and made safe. "
Better Shelter sells its units not to individuals, but in large lots to government entities and other humanitarian organizations.
"They could be warehoused around the state and be quickly deployed when needed," Ofwerman said, recognizing the certainty that more storms will come.