Hugh Lochore, 38, Tallahassee
Owner, Hugh Lochore Cross-Country Course Designer Partnership and Luna Pavilions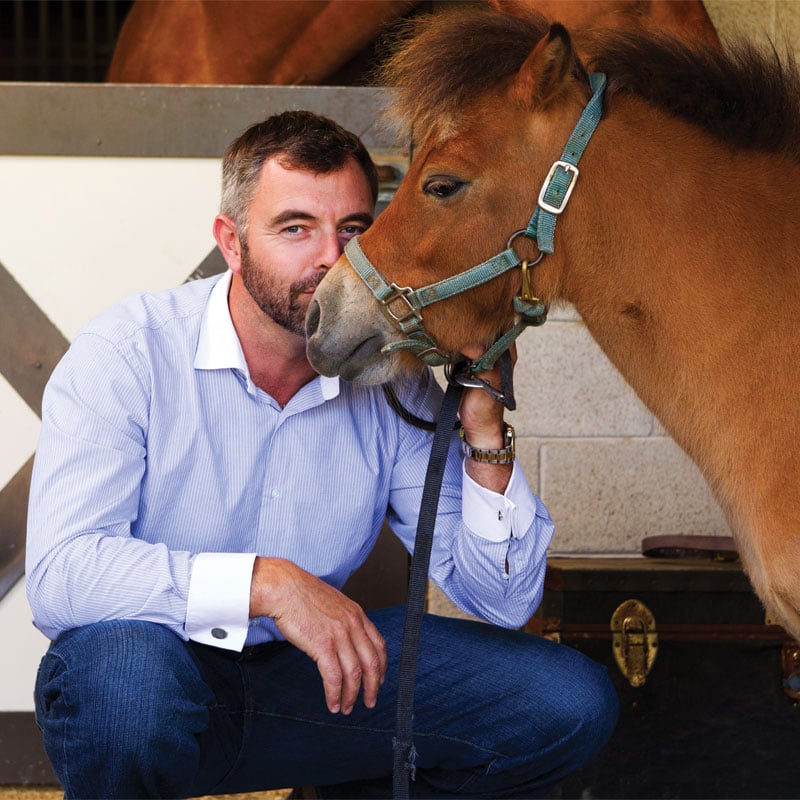 Business Philosophy: Best to regret something you've done than not done.
My Work Entails: Right now my focus is on designing equestrian cross-country courses around the world and developing 22 houses at The Cottages of Miccosukee. I also try to sell commercial real estate whilst managing my rental properties, selling equestrian stem cell treatment systems and building African gazebos. Like many people, I have plenty of business concepts but most will have to wait.
Definition of Success: In my line of work it's nice to get recognizable results without being recognized. When working in adrenaline sports that involve horses, recognition invariably comes hand in hand with disaster. Success is self-satisfaction, the rest will come … I hope!
Role Model/Mentor: Personally, my mother's quiet commitment to her family knows no bounds, and she has always been a person I've looked up to. Professionally, I have looked to an Irishman called Tommy Brennan … one of the all time great horsemen. In his retirement he took cross-country course design to the modern level with innovating ideas whilst drawing on local history and elaborate planning.
Hardest Lesson Learned: When playing rugby at high school I was brainwashed into believing that "the bigger they are, the harder they fall." It's not true. It just hurts more. This relates to the business world as well. Other people are better at revenge than me, so I steer clear of foul play where possible.
My Career: It chose me. My parents were international equestrians. I competed myself and loved the characters around me. I was raised on 1,500 acres in the north of Scotland. Ultimately, my love for the outdoor life and my understanding of the sport is what drew me into the profession of cross-country course designing.
Important Skills for a Leader: Clear vision. And know the limits of any situation (especially playing rugby). Even the greatest ideas are not always viable. The numbers have to make sense.
Northwest Florida Business Growth: Encourage manufacturing in the area. Expansion of the Panama Canal should mean greater opportunity for the Southeastern states to trade with the Far East. I'd like to see a vastly improved rail freight and road freight network that would help get trucks off the road. The environmental and economic impact would be huge, reducing our dependence on oil.
Fun: Relaxing in the Scottish Highlands, traveling to interesting places, spending time in my workshop. I still love to play with backhoes and chainsaws.