How To Strengthen The Public Perception of Your Company
Finding Your Brand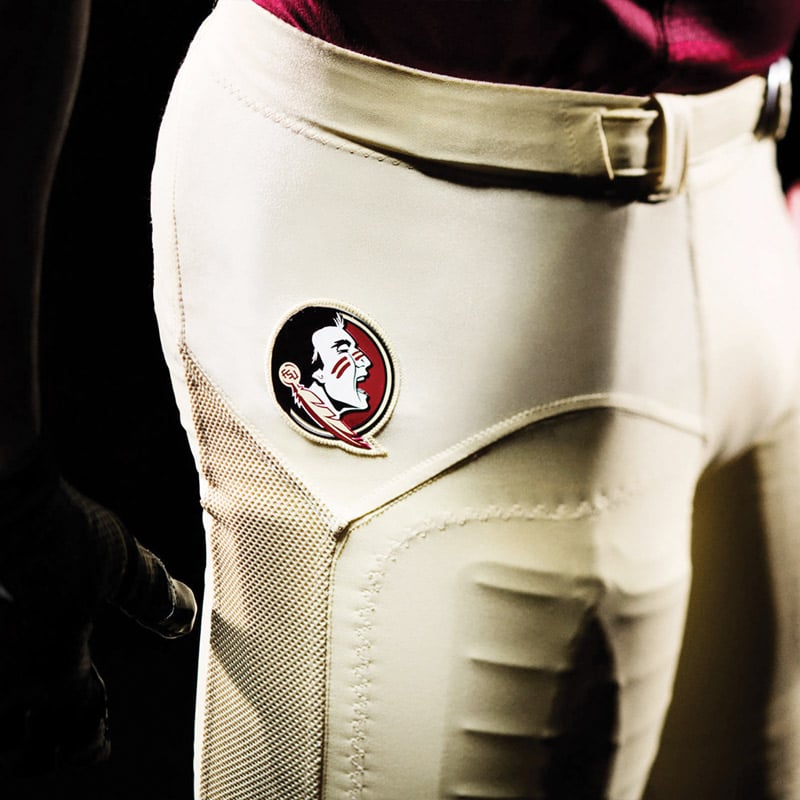 There probably isn't a two-year-old in America who doesn't know what a set of golden arches along the side of the road means. It's McDonald's, of course. And it's most likely the first advertising logo — other than Mickey Mouse — that most American children learn to identify. That's what you call good branding.
"Good brands carry value to the customer," says Jack Kerigan, of Kerigan Marketing Associates, with offices in Mexico Beach and Baton Rouge. "Nabisco means something to you. Or Marlboro. And the logo is something you're supposed to recognize immediately."
---
But not everyone gets it right the first time around, or times change and a company or organization also needs to change. That's when it's time to rebrand. It's been done by companies large and small; some efforts were successful (Target, Apple, UPS) while others were miserable failures (Yahoo!, Gap, New Coke, Accenture). Gap allegedly spent $100 million for a redesigned logo that lasted a whole six days.
"Rebranding can be a risky business," writes Ilya Pozin, founder of Pluto.TV, Open Me and Ciplex, a digital marketing agency. "It's more than just a fresh coat of paint on your company brand. It also signals your organization is embracing a new way of doing business. Plus, your current brand already has recognition and market share, so it's important not to throw out the good with the bad."
Whenever Kerigan is invited to give a talk on branding, his first slide is usually the Garcia quote.
"What is a Jeep? Is it a car or a truck?" he asks. "It's a Jeep. It's the only one that does what it does. And Disney is clearly one of a kind."
That's the message that businesses and organizations need to deliver … that they are the best at what they do.
"Anytime you're looking at a possible rebrand, it's grounded in research," said Terrie Ard, president of Moore Communications Group. "A brand is not a logo, a tagline, a website, a product or a service. A brand is really the gut feeling someone has about your organization. It's that emotion that drives us, it's the center of the brain that makes decisions on brands."
The research phase of a rebranding effort, she explained, is necessary to uncover what the company's current landscape looks like and where is the opportunity to go. That includes an audit of how a company is being treated by the media and how it portrays itself in its own communications.
When first meeting with clients who want to establish their brand or rebrand, Kerigan said he pushes them to think of the one most persuasive idea that can be conveyed about the company.
For in the end, a major aim of a rebranding is to give the company and employees the messages and the tools to communicate why they do what they do — and why they're the best.
Florida State University
It's a big university, with a lot of schools and departments. Not to mention athletics. So, how do you get everyone on the same page to deliver a strong, united message about what Florida State University stands for?
"It's unlike any other industry," says Jeanette DeDiemar, FSU's associate vice president for university relations and director of integrated marketing and communications. "Over the years universities have better understood they need to manage their reputations. Florida State is one of those universities that recognized that with all its complexities and achievements and delivery of excellence, it needed to enhance the way it managed its reputation. Some people use 'brand' versus 'reputation.' I support the idea a university manages its reputation."
The way FSU operated four years ago compared to now is vastly different, relying these days on an integrated marketing approach. Instead of just putting information out willy-nilly, the school has streamlined the process and centralized communications to ensure the right information is reaching the appropriate audiences.
"It doesn't matter what you're doing if people aren't able to find you, understand you and interact with you. Your brand isn't as strong," DeDiemar explains.
Plus, she warns, if you don't get out a message about your brand, someone else will.
"If you don't pay attention to how you are talking about yourself, others who are external will assume that role for you. We wanted to pay more attention to that. And that's why I was brought to Florida State," says DeDiemar, who knows of what she speaks. She's done this before at the University of Wisconsin–Oshkosh, an award-winning five-year rebranding effort, and Fresno State.
DeDiemar has been busy making internal changes and working with the university community to develop a better sense of the image FSU wants to portray. That has involved internal focus groups that worked to pinpoint FSU's strengths and how best to convey that message to the public.
Why now? Because FSU has aspirations to move into the top 25 public universities in the country, which leads to an invitation to join the American Association of Universities, the national association of leading research universities that includes schools like Brandeis, Brown, Duke, Harvard, Northwestern, Princeton, University of Florida, University of Texas, Vanderbilt and Yale.
"This is one of the top research universities in the country," says DeDiemar. Her message to FSU colleagues: "Let's tell our story together."
'Inspiring the Extraordinary'
When DeDiemar started working at FSU nearly four years ago, she told school officials it would take three to five years to complete the rebranding process, which would occur in three phases. She says they're ahead of schedule — and it's all been done in-house.
The first phase took 18 months. That's where the realignment of resources and expertise began along with the auditing of existing communications channels, deciding which ones to continue. The idea was to have a culture shift that would lend itself to a more collaborative environment.
The second phase involved looking at how the university story is told — when, to whom and how — and listening to what the media needed to better understand the university and its value. That resulted in marrying social media with a news site that allows everyone 24/7 access to information about the school. An emphasis on just Facebook alone showed a jump in the university's fan base to more than 77,000. And that, DeDiemar delightedly points out, is a "significant trajectory."
Rebranding efforts also included "listening" sessions and focus groups, which included 65 volunteers from the faculty, staff, students and alumni. In the end, it was agreed to leave the traditional school logo intact. But changes were made to the school website, and Renegade was featured in national ads that promote the school's competitiveness and excellence — not only in sports but with a new, stronger emphasis on academics.
This summer, the school is unveiling a new tag line: Inspiring the Extraordinary. Again, alluding to all aspects of the university — including athletics and academics.
"For the university, it's not about creating a brand. It's about discovering who we are. And that's very important. Whether it's a business or organization or non-profit, be authentic to who you are. That's where you differentiate yourself," DeDiemar says.
"If you don't deliver what you promise, there's a disconnect. That's harmful to an organization's reputation."
FSU Sports
Don't confuse FSU's rebranding with the ongoing debate over the school's sports logo. They are totally different animals.
A remake of the Seminole logo that graces the university's sports uniforms raised a lot of consternation when it was unveiled earlier this year.
Kerigan, himself an FSU alum, wasn't enamored of the change when he first saw it. But when he polled the younger staffers in his office he found they mostly liked it. Like it or not, he said, the furor will soon be long gone.
"Like most logo projects, six months down the road people forget it was such a hot topic. That's the way branding always is," he says. "I understand why it's difficult for clients and businesses. It's like taking you into a store and having you pick out the one suit you'll wear the rest of your life. But once the decision has been made, business moves on."
Thomas Howell Ferguson
Winston Howell reached out to Moore Communications Group nearly two years ago after watching the agency go through its own rebranding journey, not only changing its name from Moore Consulting Group but also developing a new look for its messaging and reshaping its team.
"Winston said to me at one point that he saw a complete change, new energy, new success. I think through him seeing our evolution he started looking at where their brand was," said Terrie Ard.
Becca Gilbert came on board in August of 2013 to handle the full-service certified public accounting firm's marketing and business development.
"During the hiring process I looked at our website, which I hated, and thought, 'Well, this is the first thing I'm going to change.' And I wasn't thrilled with the logo. Everything I saw looked like a law firm or architectural firm," Gilbert remembers.
The core of the research conducted by Moore Communications was what Ard calls a "strategic ideation session," where partners, shareholders and directors were brought together to get information.
The first questions were: Who is your target audience, and what does your target audience need? What are their motivators, their trigger points?
"One of the exercises was to take various images and have them write the copy that promotes Thomas Howell Ferguson that would match that image. That gets the emotional side working," Ard explains. "We also did an exercise called 'pain and joy' points. First, what do you love about communicating your brand? And the pain points are a way to uncover the challenges."
Then comes the storytelling. What needs to be told to motivate people to action?
"We talk a lot about messaging, targeting our audience. Now, what is the message we need to build to motivate them to action? Oftentimes organizations in their branding focus on what they do and how they do it. But the 'why' they do it is the key," says Ard. "The 'why' is what triggers the emotional decisions we make every day about brands. Look at Starbucks. They don't talk a lot about their coffee. They talk about the experience of it."
So, why is it important to choose Thomas Howell Ferguson? In the first research phase, it was determined that rebranding would give the firm an opportunity to strengthen its story and better tell what it already does for its clients, while building awareness of all the services that even current clients might not be aware of.
Among the first decisions was a change in the firm's tag line to "You can count on us." That was brought to life on the website, where the firm now declares, "You can count on us to exceed expectations," "You can count on us to be the bottom line," "You can count on us to go beyond the numbers" and on and on.
"We took key phrases from the employees in our sessions. We took phrases they believed in … why they come to work every day," said Ashlee Weber, Moore's lead on the rebranding project. "It all comes out of the question, 'Why?' "
Then the website was given a different, lighter pallet of colors and was reworked to make it easier for potential clients to see and click through to the wide range of services offered by the firm. The logo also underwent some modernization, the triangle now getting a back story — with the three corners or "pillars" representing clients, the community and the team — and a notch to make the design uniquely Thomas Howell Ferguson's. The firm now also features the diversity of its employees, including a wide range in ages, through photos on the website.
"It's like Madonna or Cher reinventing themselves. The firm is reinventing itself to keep up with the times," said Weber. "They're getting younger clients, and this gives the firm the opportunity to touch their world and speak their language."
There is more work to do, but Ard said the CPA firm is willing to do what is needed to refresh its brand. "We've just begun the story we will tell," she said.
The Junior League of Tallahassee
Kelly Ann Fasano is in line to become the next president of Tallahassee's Junior League. At the age of 26, she'll become the youngest ever to hold that post in this chapter.
Excited about her election, she called her mother. Her mom's reaction? "I'm a little concerned you're hanging around with housewives."
The Junior League of Tallahassee takes on a myriad of programs throughout the year to aid women and children, but most people
in the community have no idea what Leaguers do.
And that's just the attitude that Junior League leaders are hoping to change as they undertake a project to rebrand themselves.
"People think we're a club for non-working women who sit around and eat lunch," says Fasano, an FSU graduate with an undergraduate degree in marketing and a master's in communications who works at the Zimmerman agency. "We're vivacious leaders in the community. We're working women, CEOs. We don't look like the women from the movie 'The Help.' "
Fasano, who "was always passionate about serving the community," joined the group four years ago because she wanted to make friends and volunteer.
The Tallahassee chapter, one of 300 around the world, was founded 55 years ago and has 165 members. Recruitment occurs over the summer months, with potential new members learning mostly by word of mouth.
The minimum age to join is 23. Women can join up to age 40, although there is no age limit once they become members.
"Our median age now is 29 or 30," says Rebeka Dorn, 32, the current president. "We keep getting younger. Most of our members are working outside the home. They're doctors, dentists, teachers and lawyers. They work in IT, marketing and the Legislature."
Now the League is grappling with how to present its new face to the public. As it takes the first steps in the rebranding process, its leaders want to focus more on the diversity of the membership and the charitable work that it does in the community, providing resources where needed but never overlapping with other programs.
If a non-profit in the community needs help with something, such as a fundraiser, the League's Done in a Day committee will organize volunteers to go in and get the job done in a day. Its annual Operation Prom Dress, provides prom outfits — everything from the dress and shoes to the purse and jewelry — for students with developmental disabilities at Tallahassee's Gretchen Everhart School. It also runs the annual Whale of a Sale to raise money to fund the League's projects that aid women and children and helps provide weekend food packs for children in the school free and reduced-lunch program.
In the past, the League helped start the county library, initiated the Junior Museum, advocated for bike lanes, among other projects.
But how many people in the Tallahassee community even know of one or two things the League does or has done?
"Those who just know of us don't know what we do. When we asked people 'What does the Junior League do?' they couldn't tell us," Dorn says "We want to bring an identity to our logo."
Do Your Homework
Gloria Pugh has an important message she delivers to budding entrepreneurs. Before you start creating a name in the market, make sure no one with a similar name can come behind you with a cease and desist order. It'll cost you a fortune to rebrand.
Pugh, CEO of AMWAT Moving Housing and Storage, knows of what she speaks. It happened to her and husband Dean, AMWAT's COO.
"Years ago, when Dean started A Man With A Truck, we filed our trademark with the state," Pugh says. "We didn't know enough to file for a federal trademark."
In 2006 a Two Men And A Truck franchise opened in Tallahassee and soon filed a cease and desist order against the Pughs. "They said there was confusion over the names," she recalls. "At the time we were getting ready to purchase a bigger facility and to switch our name to AMWAT. I said if they agree to pay for our rebranding, we wouldn't fight it."
Recently the Pughs thought about rebranding themselves, taking on a new name for their growing business. Gloria Pugh had been successful with her "Moving Maven" blog and thought that name might be a good fit for the company. She plunked down $495 and filed for a federal trademark, only to find out a few months later that the name was similar to another business in Boston, The Move Maven.
"I called the lady in Boston and asked if she would be willing to let me use the name. She only works in Boston while we work nationally and internationally. I promised we wouldn't do business in her area," Pugh says. "She said 'no.' "
So the Pughs reevaluated and decided to stick with AMWAT, which is federally trademarked.
"You may be able to operate if you don't trademark, but you run the risk of getting a cease and desist," says Gloria Pugh. "They can sue you and claim the revenues you earned were as a result of the strength of their brand. If they're really vicious, not only will they want your revenues, but they can also try to get your telephone number. It can get very, very ugly."