How to Keep Talent in Your Tech Company
Culture, perks and environment are critical to attracting young workers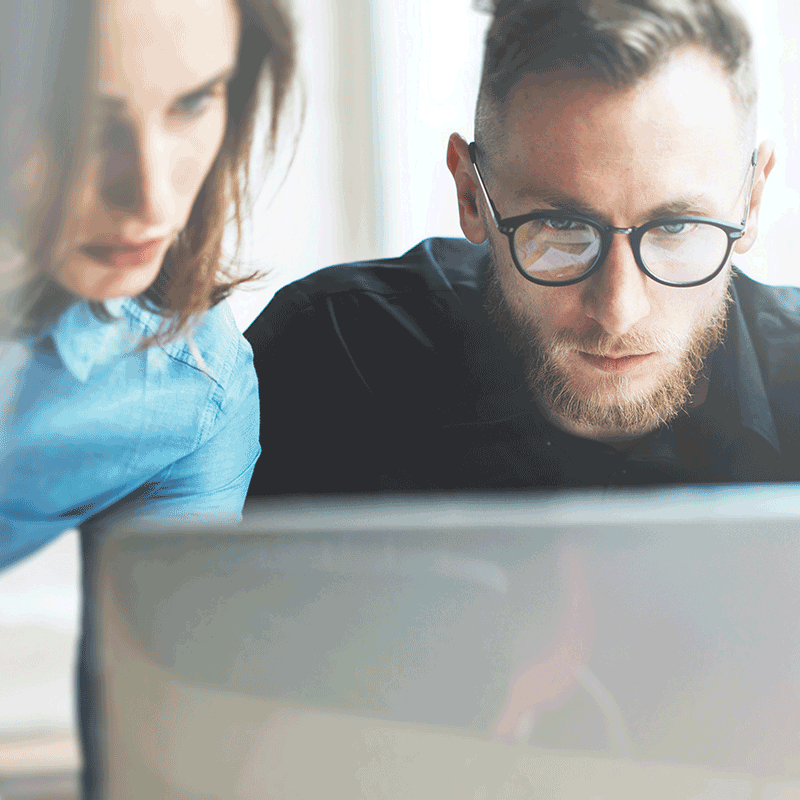 Talent is the No. 1 commodity in the world.
I'm not afraid to make that claim with certainty because without talent, a business can't grow in the 21st century. It's the lifeblood of any company, especially in the technology industry. Without talent, a company is at risk of stagnating.
For startups and established companies alike, growth is essential. Without steady growth in customers, users, revenue — or whatever metric a business is using to qualify success — investors will flee. In the modern marketplace, simply going steady isn't enough; a business needs to be on an upward trajectory.
"If you aren't growing, you're dying." — Brad Feld, venture capital investor at Foundry Group
The way to achieve steady growth is to either grow a company's customer base or to innovate and expand its products or services. In the tech space, it is nearly impossible to innovate without a staff of talented, creative and technically proficient individuals.
In Tallahassee, many such individuals can be found graduating from one of the city's three largest centers of higher learning. Companies often look to recruit from Florida State University, Florida A&M University and Tallahassee Community College, where there is a steady supply of programmers, designers, developers and engineers.
Other centers of education in North Florida abound, including the University of North Florida in Jacksonville and the University of West Florida in Pensacola. One would think local companies would be flush with young talent.
Despite having access to such a large talent pool, companies have trouble hiring and retaining talent. Many technology providers and startups are craving talent but can't seem to find it (or keep it from leaving). North Florida is experiencing an acute case of brain drain.
This highlights one of the region's biggest challenges, a communication gap between universities and local businesses. Tallahassee business guru Steve Evans described the universities' perceived apathy toward local businesses in a recent interview. Recalling his tour of one career-center recruiting program, he lamented that, of the dozens of businesses invited to recruit through the event, only a handful were local.
But the outlook for businesses seeking to source talent locally is improving. The FSU Career Center has several new initiatives in place to help bridge the gap. Kelli Gemmer at the Career Center cited partnerships with the local chamber of commerce, business incubator Domi Station, CareerSource and several other organizations as part of growing efforts to help make students aware of the abundant opportunities for work in Tallahassee.
According to a Knight Institute report from 2006, 27 percent of the students from all Tallahassee-area colleges combined actually do stay in Tallahassee. That was a decade ago, and Tallahassee now has a lot more to offer to young grads.
"The city of Tallahassee is one of North Florida's best-kept secrets when it comes to finding a great place to work and live after graduation," says Catherine Barrios, who graduated in 2016.
"This is mainly due to the combined 'big city' and 'small town' feel, diverse academic and professional communities, and the ever-increasing development within each neighborhood," she says. "The abundance of untapped opportunity and the potential for quick growth in my career attracts me to remain working in Tallahassee."
Stories such as Catherine's are becoming more common. One thing she mentions is that small-town/big-city feel that Tallahassee maintains, which highlights the next hiring hurdle: culture.
I'm not only referring to the culture of the region as a whole but of the individual companies that make up its economic ecosystem. While the local culture (or "scene") is extremely important in talent retention, so are the look and feel of the companies that seek to hire these students.
According to two young developers from Florida's student tech community Florida Hackers, company culture is hugely important to young job-seekers and is something that companies need to actively address. Christian Pelaez-Espinosa says that culture is one of the biggest things graduates are looking for.
"I think that if a company is able to provide a culture of learning and students excelling, they'll see more opportunities," he says.
Companies looking to recruit technical talent must realize who they're competing with. In other cities where entrepreneurship, technology and innovation are well established, they have tried-and-true methods for attracting the best and brightest from all over. There are hundreds of sexy tech startups in places such as Austin, Raleigh-Durham, New York City and all over the West Coast of the United States that any student would kill to work for.
Why?
Culture. Perks. Environment. For better or worse, many millennials in the technology space aren't looking for suit-and-tie work environments (think "Office Space"). This can be difficult for traditional businesses to understand or cope with, and some companies may never be able to fully shift their culture. However, offering flexibility in terms of schedule, dress code and other perks can make a business relevant to young technophiles.
One other way that businesses can entice students to stick around is by offering the opportunity for learning and growth. Students and graduates want to grow their skillsets and improve their abilities. If a business can come up with a hiring program that focuses on building skills, especially through mentorship, special projects and leadership opportunities, applicants will come.
If young graduates see a company as a stepping stone to a career in technology, it will be able to attract better talent and keep it longer.
With so many students coming and going, even if a business can attract great talent, it may end up with a "revolving door" where students come in and then leave after short periods of time. (Most people now change jobs four times by the time they turn 32, according to CNN.) This can be a problem in terms of knowledge loss and hiring expenses. That's where a growth-oriented program can really help convince young graduates that a company is a good place to start their careers.
Ultimately, the best thing businesses can offer to potential talent is value. Whether that comes in the form of a paycheck or as tenure working in a technology company, the experience for an employee or an intern needs to be driven by reciprocity. Seeing students as a source of cheap or free labor is thinking about the problem all wrong. Unless the principle of reciprocity is built into hiring practices, a business risks being seen as exploitative.
Hiring local graduates is tough. With nationwide competition and an under-the-radar reputation for technology in the area, many companies face an uphill battle. But by creating a culture in which millennials feel comfortable, building communication avenues and providing value for potential employees, businesses and organizations can create a more favorable hiring climate.
Getting young talent interested in a company is difficult, but making a few tweaks to hiring processes can make a local business much more attractive, improve hiring outlook and prepare a company for the future.
---
Nick Farrell is director of communications at Cuttlesoft, a custom software company. Looking for more insight into North Florida startups and technology? Check out the Startup Capital series at cuttlesoft.com/startup-capital.