Hemant Patel, 30, Quincy
General Manager and Part-Owner, Holiday Inn Express & Suites and Parkway Inn & Suites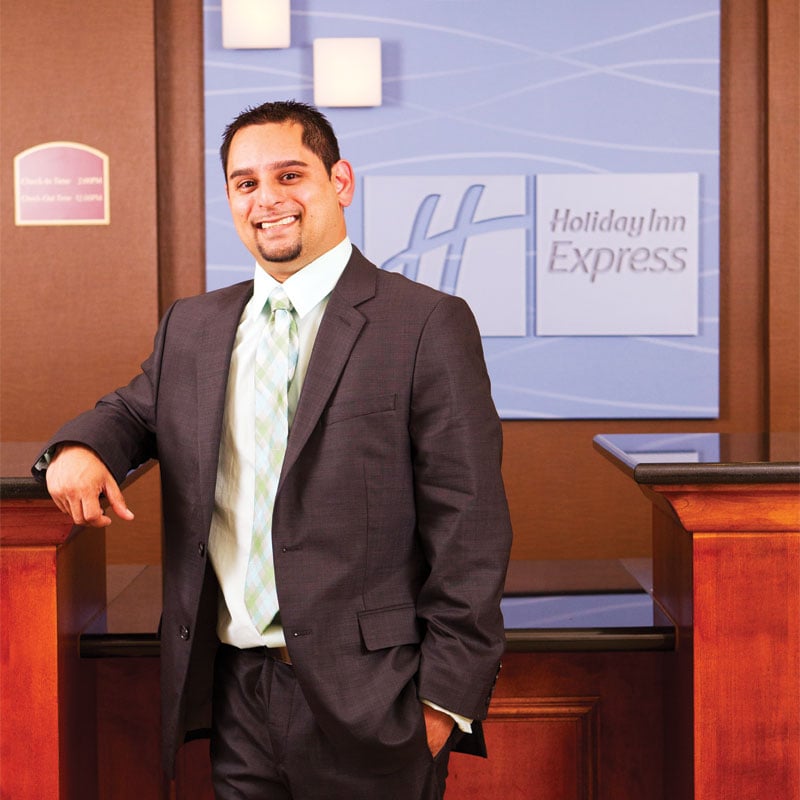 Business Philosophy People. Inclusion. Diversity. Service. Community. Profit.
My Work Entails Getting involved with every aspect of the business, making sure all of our clients leave happy and have enjoyed their experience.
Definition of Success True entrepreneurs are never satisfied. We always want more.
Mentror/Role Model Other than my mother, I would say David Gardner (executive director of the Gadsden County Chamber of Commerce). After I graduated, David kind of took me under his wing and would help give me direction and guidance. We have created a great bond. He helped me get connected inside of the community, and for that I owe him a lot.
Hardest Lesson Learned Don't over reach. The economy can take a turn at any given moment. You want to ensure your family is taken care of, no matter what situation.
My Career I grew up in hospitality, and anyone that knows me would tell you I love to be around people. And what better business? I get to meet 100 new people every day.
Important Leadership Skills Communication, planning, understanding strengths and weaknesses, empowering, setting examples, evaluating, counseling, understanding and identifying resources and teaching.
Northwest Florida Business Growth Get all the leadership together from all of the municipalities and counties, including the tourist development councils, economic development councils and chambers of commerce, and hold a forum to help us locate where we are and where we want to go. We would create a strategic vision with a five-year plan, broken down into key objectives and milestones to reach by year. We would look at everything, from the permitting process to the targeted business and industries we would be looking to bring in to where we want to locate these industries. We would create a promise for those industries that we target that they could be laying brick within three to six months if they choose to relocate their business within our economic development master plan. We as a community also need to do a better job of retaining the wonderful graduates that FSU, FAMU and TCC produce.