Haas Center Assists Businesses and Public Entities
They're in the business of competitive intelligence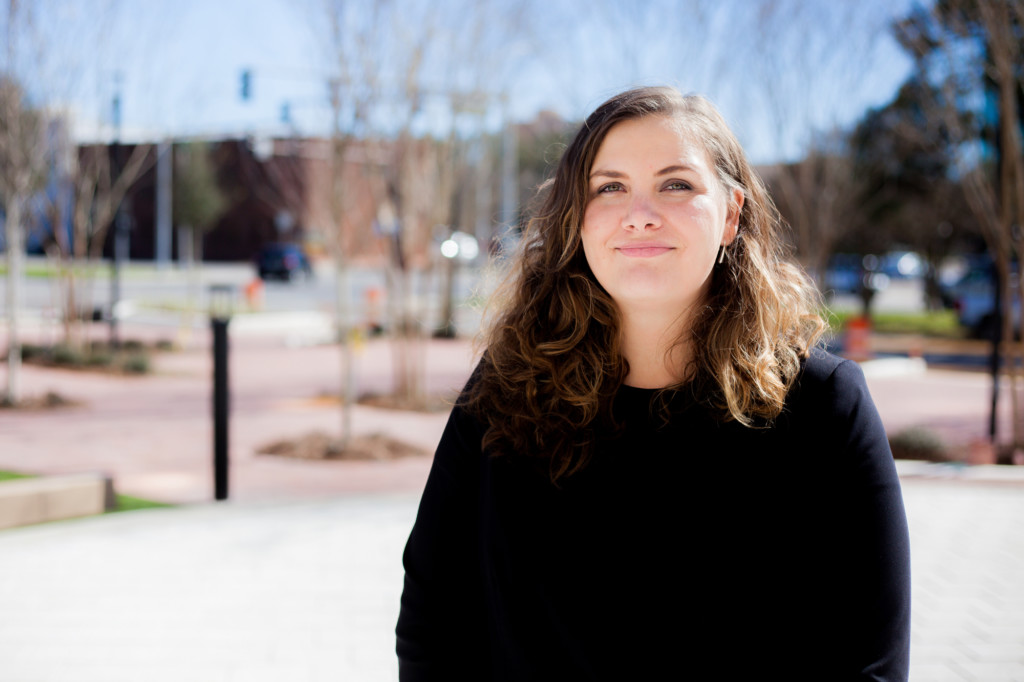 Editor's Note: Dr. Brice Harris, who is quoted in the story that follows, died on March 17, 2019
Patiently and carefully during the past 25 years, the Haas Center at the University of West Florida has earned a reputation for excellence when it comes to analyzing local businesses and socio-economic and demographic trends.
And as today's information environment continues to evolve, those in charge are committed to staying one step ahead.
"We intend to go big and strong into the decision support element," said Dr. Brice Harris, director of the Haas Center. "At the end of the day, that's how I see my job — to inform and support — and that includes university administration and the general public and it includes state and federal agencies, to the extent that we can make our capabilities available."
Recently, the center has focused on enhancing the means by which it reaches its audiences.
"A lot of what we've spent the last year doing is reimagining our traditional methods of community engagement," said Amy Newburn, assistant director of the center. "We've spent a lot of time on refreshing and promoting more effective communications. As such, we launched a new website in August with links to our very active social media profiles, as well as a blog."
But that's not all.
"We have a quarterly newsletter that includes original research and, among other things, a cost of living index that we partner with the Council for Community and Economic Research on," Newburn said. "In the last six months, we've done tons of work that we think directly pertains to our partners in the business and economic development sectors."
As of Oct. 10, a major storm commanded the center's attention.
"We launched and will monitor the economic impact of Hurricane Michael over the next year," Newburn said, "because we know that kind of recovery takes time, and we want to be good partners to our friends that have been so affected by that disaster."
Harris is excited about a new "high-tech element" that is being rolled out this year.
"We hope it will serve as a new asset and resource that community members will turn to, rather than just having data that the individual tries to synthesize using spreadsheets or whatever they're going to do," Harris said.
"We'd like to give them opportunities to really visualize data in the context of a decision theater, and that kind of bleeds over into competitive intelligence."
Harris referred to a "three-pronged process" that involves:
Competitive intelligence: "That is some of what we've done traditionally, but another piece involves really taking it to the next level."
Decision support: "This is actually translating that data into ways that are useful to the client, so they can really understand where the rubber meets the road, as opposed to a slide deck full of squiggly lines and pie charts."
Economist speakers bureau: "That's where we try to more broadly connect, not just with the business community, but with the community at large."
Regarding the bureau, Harris said the center plans to assemble a "large collection of subject matter experts. The number and makeup of that bureau would kind of wax and wane for the first six or nine months or so while we try to ascertain what the community is calling for."
Santa Rosa County Economic Development Director Shannon Ogletree is quite familiar with the Haas Center. He was an intern there in 2000.
"The Haas Center offers quality opinion and unbiased results," Ogletree said. "We've used them for a number of years now for economic impacts, demographic studies and advice on economic analysis. They're everything I look for. They're cost efficient. I've never gotten a bad product from them."
Nicole Dees, information specialist with the Santa Rosa County Tourist Development Office, said assistance from the Haas Center proved invaluable in the compiling of a 2017-18 tourism impact study, so much so that work on another such study is starting this year.
"The staff was an amazing team of professionals that answered our every request," Dees said, "and they helped us daily on building the report, step by step, from the first day of the project to the last day."
Belinda Zephir, Air Service Development Manager for Pensacola International Airport, said the survey Haas did for them in 2018 would be renewed this year.
"It helps build our business case with underserved routes so that when we get a sense of connecting the dots throughout the corporate community in the region, we can see where the demand levels are coming from," Zephir said.
"Their measurements speak for themselves," Zephir added. "They did a written report and also interactively used interviews involving one certain airline and found out where people were coming from and where their final destination was. That's something you can share with an air carrier."