Gulf Coast Trade Alliance Annual World Trade Conference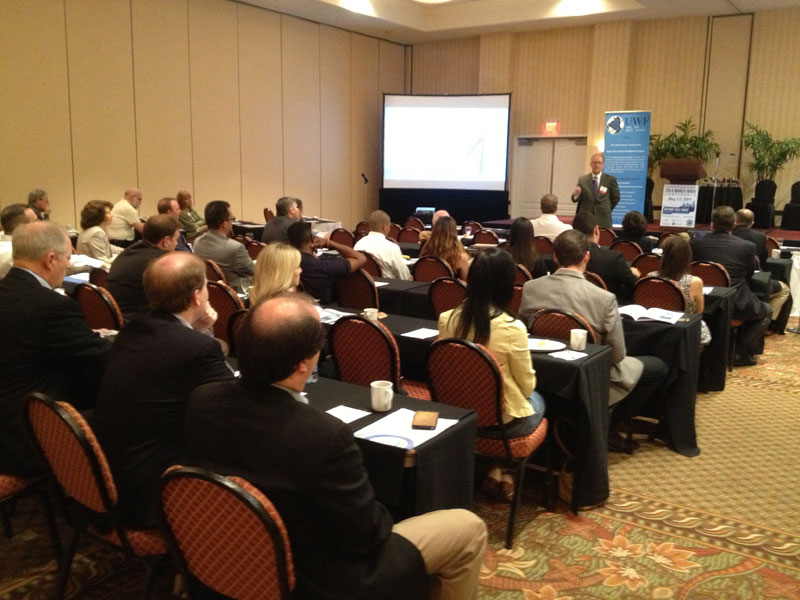 PENSACOLA — Dozens of business and economic development leaders from four Gulf states — Florida, Alabama, Mississippi and Louisiana — gathered here on Thursday for a two-day World Trade Conference focused on international trade and foreign investment in the U.S.
The four states comprise the Gulf Coast Trade Alliance, which is engaged in encouraging more local businesses to get into the export market and encouraging more foreign companies to set up business along the Gulf Coast.
Topics of discussion at the conference, hosted by the Greater Pensacola Chamber of Commerce, include the status of trade along the Gulf Coast, trade policy, foreign direct investment trends and tips from local distributors and manufacturers on their successful forays into foreign markets.
On Thursday, three Emerald Coast businesses received awards from the U. S. Department of Commerce to recognize their export achievements. They are: App River and General Electric Wind Energy of Pensacola and Fort Walton Machining.
"The rest of the world wants our products," Jorge Arce, director of Jacksonville USEAC, U.S. Department of Commerce, assured those attending the conference.
And the owners of several locally owned companies that sell a variety of products from solar energy systems to steel said they've definitely had success on the international trade stage.
"During the recession our business went from real good to real bad fast," said Joe Meeks, president of Pensacola's Coastal Machinery, which handles farm and construction machinery. "People started asking us to sell their equipment so we put it on our website, and then we started getting calls from Central and South America."
Soon the company promoted the items for sale in Spanish and its export business exploded. At the height of the recession, exports comprised about 30 percent of Coastal Machinery's business. Now it's about 20 percent.
"We literally stumbled our way into it," said Meeks, who ended up hiring Spanish speaking employees to work with his Latin American clients.
Florida's largest trade partners are currently Brazil and Canada. Some of the state's most popular exports are electronics, transportation, chemicals and machinery. And economic development leaders said it's the fastest growing segment of the Florida and national economy.
Meanwhile, Northwest Florida is hoping to attract more foreign investment to the region. Florida is already home to 24 percent of the foreign firms in the U.S., providing 240,000 jobs or 3.3 percent of the state's total jobs. (Nationally, 5.6 million U.S. workers are employed by subsidiaries of foreign-owned firms.)