Growth Management For Navarre
For some, the time for incorporation has come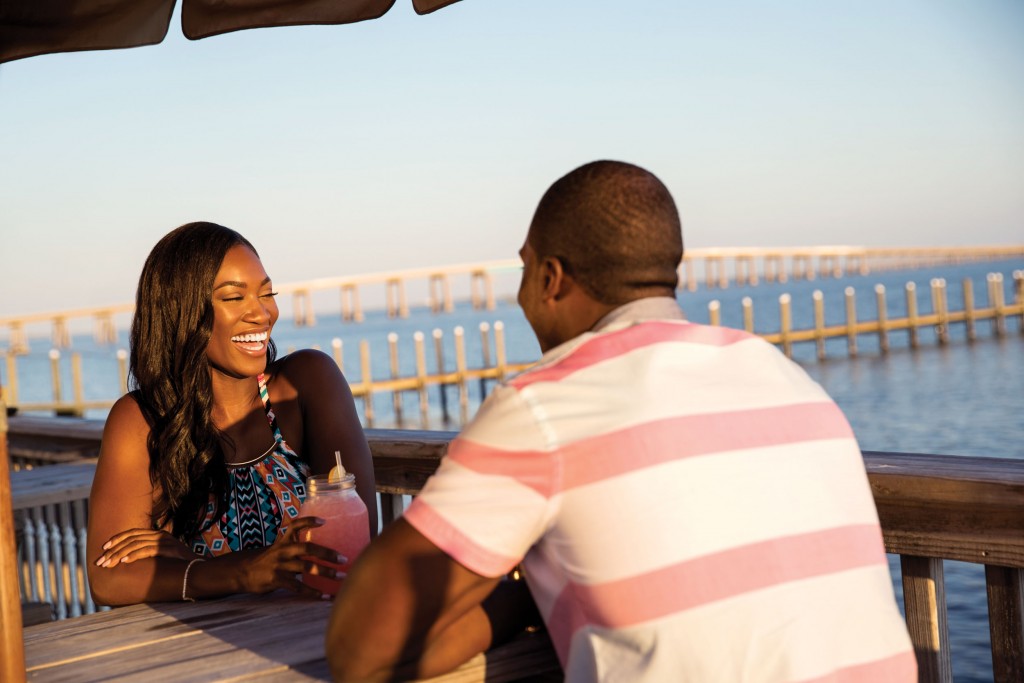 According to T.J. Goulet, there's never been a better time to be in business in Navarre.
The entrepreneur, business consultant and former Navarre Beach Area Chamber of Commerce CEO points to restaurants, such as Samurai Japanese Steakhouse and Sushi Bar, who have experienced record years and can't seem to hire enough people.
Tourism has fully rebounded to pre-pandemic numbers, propelling retailers such as Broxson Outdoors, a fishing charter and sporting goods rental company, toward unprecedented sales.
Goulet's 6-month-old plumbing business is so busy, he can hardly keep up. His established auto sales and rental company is selling vehicles as fast as he can get them.
He's not sounding an alarm, but for Goulet, this success sparks urgency.
"We have to make sure we're investing in Navarre now so we continue to enjoy this activity ı0 to ı5 years from now," he said.
Today, Navarre is a smallish, unincorporated, census-designated community along U.S. 98 that about 37,000 people call home. Although it trails Pensacola with the second-largest population along the Emerald Coast, Goulet said the Navarre area will never be like its "bigger, wealthier neighbor."
And that, he says, is just fine.
"We don't have the size or the desire," Goulet said. "But, we have to plan for what we really want, which is for our beaches to stay uncrowded and for our lifestyle to stay simple and enjoyable but capable of generating revenue for the county."
A future focus on the tech sector, Goulet said, may be just the ticket.
Discussion of a Navarre area technology center for education and business development began during Goulet's chamber tenure, around 20ı9. The pandemic all but halted such conversation, he admitted, but he's not giving up hope.
"Mediacom, Cox and AT&T were all chamber members, and Cox had just come into the area with their fiber optic cable," Goulet said. "We were able to get a great understanding of fiber optics and how, in Navarre, it runs in one directional from east to west. If one line goes down, we have another in place, and that's unique."
Goulet, who established a career in Philadelphia as a web developer, said his office next to Westchester University didn't have such an advantage, and it was located within a technology park.
After living in Navarre from ı999 to 2002, Goulet expressed interest in moving back to the area in 20ıı, but the data infrastructure in place at the time wouldn't support his job. The introduction of fiber optic connectivity changed that, and in 20ı4, Goulet headed south.
"I'm the example of who we can attract to south Santa Rosa County," he said. "There are going to be millions of people who, as the pandemic ends, aren't going to go back into the office. And if you don't have to go back into the office, you don't have to live in the suburbs. You can live on the beach and bring your job with you."
As jobs become less tethered, Goulet recommends that Navarre make an effort to capitalize on the financial service industry. It might have a strong future in attracting banks, finance companies and mortgage lenders, he said.
A close friend of Goulet once managed 90 people with offices on two floors of the Wells Fargo tower in Minneapolis. About two years ago, the department went remote.
"Now the only person on those two floors is a custodian who passes through once a week with a dust mop," Goulet said. "That team has one face-to-face meeting per month, and that's happening everywhere. The key to getting those type of folks who make six figures or more is having access to communications, and Navarre has that."
Of course, he's not ignoring the success of the tourism industry. According to Julie White, tourist development director at the Santa Rosa County Tourist Development Office, visitation to Navarre plays a vital role in growing Santa Rosa's economy.
"As we look at the recent bed tax collection over 20ı9 and 2020 and into the first quarter of 202ı, collections in Navarre Beach, specifically, lead among the county's three regions," White said.
But, Goulet feels Navarre has potential for much more. Navarre boasts a beautiful beach but also comparatively affordable housing and quick access to the region's interstates and airports.
He expresses frustration in the county's lack of investment in Navarre and its frequent dismissal of the area as a center of tourism, while Milton, Gulf Breeze and Pace are geared toward industry.
Too, he believes Navarre's unincorporated status hurts the community both financially and representationally.
"Navarre was close to becoming a city, but the pandemic hit and disrupted the timeline," Goulet said. Incorporation proponents "literally couldn't collect a signature and, basically, had to start the process over."
Incorporating a city costs money, Goulet said, for marketing efforts and signature gathering.
"There have to be reasons for individuals and businesses to write checks," Goulet said. "I'm in favor of incorporation because I believe Navarre needs a strong voice that is closer to the people, versus one voice for the entire zip code at the county level."
That local voice might see to adequate investment in transportation infrastructure, Goulet said, and in recreational spaces and parks that would help attract more residents. Taxes might increase, he concedes, but progress would be made.
"People are going to keep moving to Navarre, and we're going to keep growing," said Goulet. "The question is are we going to do so haphazardly, or are we going to take it by the reins?
"If the beach is all Navarre ever is, we're going to have the same problems tomorrow that we're having today."