Grow Carefully
Region must safeguard its inherent appeal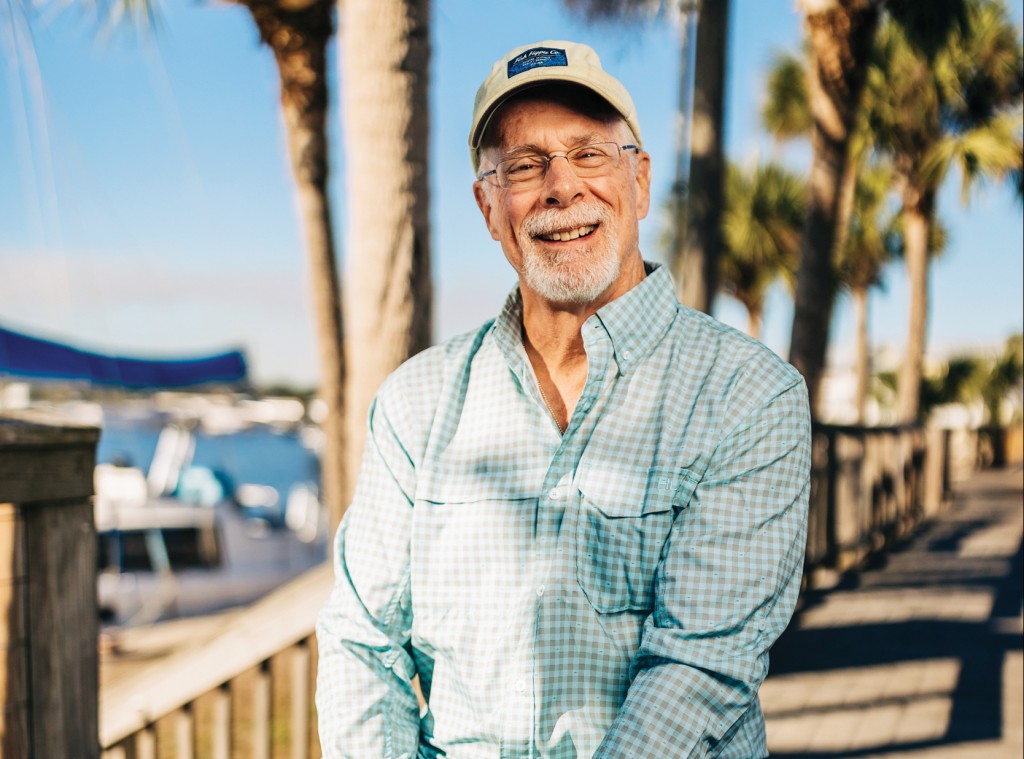 By now, it is a quaint memory.
Panama City Beach's chief tourism official announced with unbridled enthusiasm that a private businessman had plans to build a navigational skills-challenging maze right next to a miniature golf course. And that wasn't all. The Tourism Development Council's Events Committee had succeeded in securing a spot for Panama City Beach on a powerboat racing circuit's calendar.
These developments, the official said, were sure to be game-changers of real and incalculable benefit to hospitality businesses and other enterprises tied to tourism.
My, how times have changed.
In consecutive weeks in April and May, that destination, which so looked forward to the arrival of a field of plastic panels, also hosted a jazz festival, a motorcycle rally and a triathlon. All put heads in beds. All attracted people with fat wallets.
Across North Florida, destinations ranging from resort properties to entire communities have worked for decades to refine and enlarge their appeal to visitors. That effort has involved a balancing act as proprietors, restaurateurs, tourism boards and policymakers have worked to preserve relationships with established visitors and markets while adding new ones.
In that, they have done well. Appeals across the region are various, and that diversity is a strength, as it is in all economies. In Northwest Florida, one can find a wine festival that features a corndog stand and blends supplied by Publix and another where a harpist is heard and VIP guests are treated on arrival to flutes of lavender champagne.
We do it fried, grilled, sauteed and blackened.
This edition of 850 Business Magazine is devoted in the main to stories about the hospitality and restaurant industry. As concerned as communities are about attracting other types of employment, that industry remains an essential pillar, as our experience during the early months of the COVID-19 pandemic made clear. It's a tough business that seems always to find a way to carry on despite its short-term vulnerability to plagues that have included an unprecedented oil spill, accumulations of June grass spiked by nutrient pollution, hurricanes, economic downturns and a coronavirus.
The industry succeeds in no small part because our region has retained its inherent and God-given appeal. We live in a beautiful place, one that wasn't going to remain unflooded forever.
Increasingly, people are growing concerned that the destination may be overwhelmed. Back 30 years ago when the maze was news, we promised ourselves that we would not repeat the mistakes of South Florida. We would preserve a quality of life and visitor experience uncompromised by maddening crowds and environmental degradation. We would do our part to see to that, and state agencies, including the Department of Community Affairs and the Department of Environmental Protection, would have our backs.
Instead, it seems, we are adopting new sales tax levies to build more infrastructure so that we can hope to accommodate more and more people.
For four years, a project to add lanes to U.S. 98 in Destin has been underway. A project to widen that highway in Panama City Beach has been announced. A proposal to build a new road uniting highways 98 and 30A in South Walton has occasioned a furor among environmentalists because it would transect a state park.
At some point, adding roadways and traffic lanes is not the best move, Thomas Cordi, the executive director of the Seaside Institute, told Rowland Publishing's Hannah Burke.
"If you have a weight problem, you can loosen your belt a few notches, but you still have a weight problem," he said.
Cordi is right about that.
Let's not run ourselves up against what was once Yogi Berra's assessment of Toots Shor's restaurant in New York: "That place is so crowded no one goes there anymore."
Let's not kill the pelican that laid the golden egg.
Take care,
Steve Bornhoft,
EDITOR, 850 MAGAZINE
sbornhoft@rowlandpublishing.com