Good things are on the horizon
Make no mistake, Northwest Florida will indeed recover.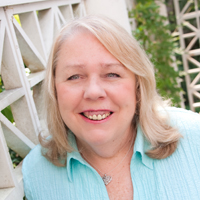 When we embarked on this month's special report about the state of commercial real estate in Northwest Florida, I approached the project with trepidation. My initial thought: The last thing business leaders in our region need to hear right now is more bad news.
After dozens of conversations with real estate experts across the 850, we have put together a snapshot of what is happening, from Tallahassee to Pensacola.
John Paul Somers of Destin may have summed it up best when he told me, "I've had great days and dark and gloomy days. (But) those who have capital to commit are saying … the fundamentals of this market are strong enough and they feel like we're going to slowly rebuild from here."
So, in the end, the news was not all bad. We may not be totally out of the woods yet. And by no means will we be returning to our boom years in the very near future. But the black cloud that has been hanging over us — economic misery brought on by the Great Recession and then exacerbated by the Gulf oil spill — definitely appears to be lifting.
And so, after all the reporting was done, I can honestly report that I let out a sigh of relief.
Admittedly, in some places the activity is stagnant. But there are many areas where there are rays of sunshine peeking out. For instance:
They recently broke ground in Panama City Beach's Pier Park for a new, 26,000-square-foot Marshalls. And it will be open by Christmas.

Two new Super Walmarts are heading into the Emerald Coast—and the people who made the decision to put them there say they took a lot into consideration before giving the go-head, including the area's population and its growth potential.

In Tallahassee, new multi-family projects are being developed around the universities. As J.R. Long of Structure Commercial Real Estate in Tallahassee so aptly points out, "As the economy suffers, people go back to school." That, in turn, leads to a demand for housing. And retail is doing pretty well around the schools too.
Where the banks aren't willing to front the money, private equity groups are stepping up to the plate and taking financial positions in new projects. These are the folks who have been sitting on the sidelines, cash in their pockets, waiting for property prices to fall low enough so they know there will be a good return on their investment.
"Between 2005 and 2007, we had amateur investors who were flipping. We talked a lot of people out of buying. Banks were loaning money on properties where it didn't make sense," Craig Barrett, CEO of NBI in Fort Walton Beach, told me. "Now we're selling to savvy investors. I've seen them buy stuff for 10-cents on the dollar."
Make no mistake, Northwest Florida will indeed recover. That goes for the housing market, the commercial real estate market, the tourism economy — and the myriad ongoing economic development efforts by our cities and counties.
Sure there are going to be blips. But this region has great potential. Land is affordable. It's doesn't have the congestion that has plagued most of South and Central Florida. Natural resources abound — from our lakes, beaches and forests to our fishing and hunting and multitude of recreational opportunities.
If you're a business looking to expand and you've just experienced the northern winter of 2010–2011 — don't you think that looking to the south is an option?
Some of our counties grew by double digits between 2000 and 2010 — despite two devastating back-to-back hurricane seasons smack in the middle of that time period.
Our growth has been fueled by growth in the military and an influx of retirees (including lots of military). We've had more aerospace and defense companies opening shop here. We have a proliferation of fairly low cost land available for distribution centers, manufacturing and industrial sites — as well as housing.
If we play our cards right, we can get a boost from the expansion of the Panama Canal and the fact we have a new international airport in our midst. On top of that? We don't have a personal income tax, and the state's political leaders are working to whittle down the corporate income tax.
Keep your chin up, Northwest Florida. Good things are on the horizon.