Go Getters
At TCC, entrepreneurship is just good business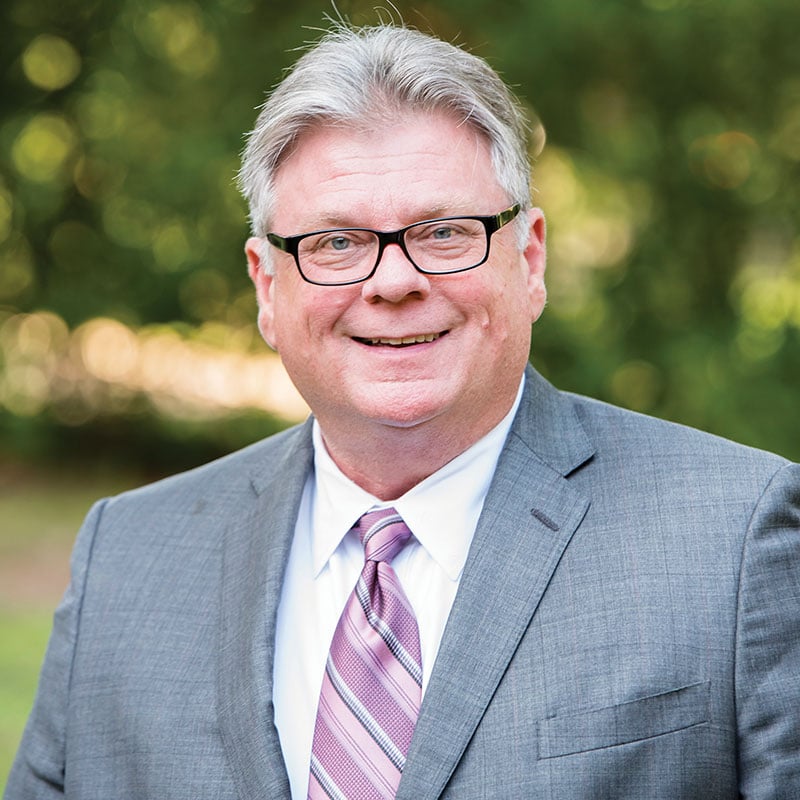 You can't open a magazine or scroll through your social media feed without coming across a business story making reference to entrepreneurship. Whether it's self-actualizing millennials looking for quality of life, the gig economy or tech startups, the DIY work life is the new, new thing.
The times, they are a-changin'. Change — and entrepreneurship — is something Tallahassee Community College is wholeheartedly embracing, as it has throughout its 50-year history.
TCC primarily serves as the two-year springboard to a four-year academic degree, still the chosen track for 75 percent of its students. But throughout its history, the college also has been the path forward for those who choose to blaze their own trail toward success. And in today's fast-paced world, the community college is nimble enough to quickly evolve with changin' times.
"We want to educate students for a reason — and the reason is to get a job," said TCC President Jim Murdaugh. "And if that's the case, then we need to educate them to create their own job or educate them to go to work for someone else. We want to do all of the above."
The world, he said, "is changing quickly, the kinds of jobs the future will need are changing quickly … The jobs we'll see in the next 10 years, many of them don't even exist today."
Murdaugh served up an example: "How long ago was it that we didn't even talk about a drone?" he said. "We put together a class to teach people how to pilot drones. It didn't take us very long, it was a very popular offering, (and it's) something we intend to expand." Ditto for 3D printing.
TCC's Spark program is dedicated to entrepreneurs, with a wide array of credit and non-credit classes as well as opportunities for mentorship and collaboration with other locally based partner organizations — what TCC Vice President for Workforce Development Kim Moore calls Tallahassee's entrepreneurship "ecosystem."
Oftentimes, people equate entrepreneurism with the words "young" and "startup." And TCC offers plenty to its traditional students. The college's Eagle Business Club has more than 200 student members who already have a business. And TCC reached down to the high school level, co-sponsoring entrepreneurial training and a competition for 1,600 Leon County students.
"We want this to be a destination for budding entrepreneurs," Moore said.
But another important part of the equation, she said, is offering services to existing small businesses.
"Whatever cycle or phase you are in in your business, that is where we work to support you," Moore explained — all the way to the end with succession planning.
TCC has always been plugged in to the business community, and now most notably with Corporate Solutions, which provides customized services to existing businesses to expand, from market surveys to getting down to nitty-gritty issues such as the number of employees to hire, their pay and work shifts, "and all the modeling that goes along with that," Moore said.
The college also works hand-in-glove with other groups promoting entrepreneurism locally, such as Domi Station, Florida State University's new Jim Moran School of Entrepreneurship and Florida A&M University's Small Business Development Center.
"We realize businesses have different needs. For instance, with Domi, there's more of a focus and emphasis on technology," Moore said. "There's no reason why we'd want to duplicate that effort." If a business is more manufacturing-oriented, "I know that our partners (will refer) them over to me because I have a manufacturing center."
And so, when it comes to an entrepreneur with a need in Tallahassee, "there's really no wrong door … We really can create an entrepreneurship ecosystem where, wherever you go, your business is able to receive that support," she continued.
While espousing the virtues of entrepreneurism throughout its varied curricula, Murdaugh thought it only right that TCC should practice what it teaches.
"In addition to the work we're doing with our students, which has been remarkable, I've challenged our leadership team to look at what we're doing and try to find ways to be creative and entrepreneurial in running the college," Murdaugh said.
For example, the college's Florida Public Safety Institute sits on 1,500 acres of land. TCC hired a forester several years ago to provide environmental stewardship of the property, ultimately including the harvesting of trees.
"Last year, after we paid the forester, I think we netted in a quarter of a million dollars simply because we made a decision … We needed to manage that asset in a better way, and so we were both environmental in our approach and entrepreneurial in looking for additional ways to bring revenue into the college," Murdaugh said.
In a second instance, TCC is about to become something of an accidental business owner.
When talking with city officials about what might be a "new and different" addition to TCC's Capital Center, the idea of a coffee shop to promote foot traffic in Tallahassee's downtown area was floated. After a few local companies passed on the offer, the college reached out to Starbucks, Murdaugh said. When the company suggested getting a franchisee, TCC decided take on the role — the only state college to be an owner/operator of its own Starbucks. The coffeehouse is set to open along with the college's new Center for Innovation in December 2016.
---
What's Your Entre-Personality?
According to TCC's Spark program, "entrepreneur" isn't a one-size-fits-all moniker. Here's a sampling from the Spark website (tccspark.com) of how different sorts of people approach creating their own business:
Entrepreneur
You organize, manage and assume all the risk of your business or enterprise. This means you're "all in."
Intrapreneur
You pursue an idea while maintaining the security of a full-time job. Most often, it translates into your business coming together on evenings and weekends.
Boomerpreneur
You guessed it — you're a baby boomer tackling a startup idea. Most typically this occurs during retirement.
Gen-Y-Preneur
You were born in the 1980s or '90s and primarily focus on digital and technology startup projects.
---