GKN Aerospace Halts Manufacturing Operations in Bay County
The once game-changing employer is now changing course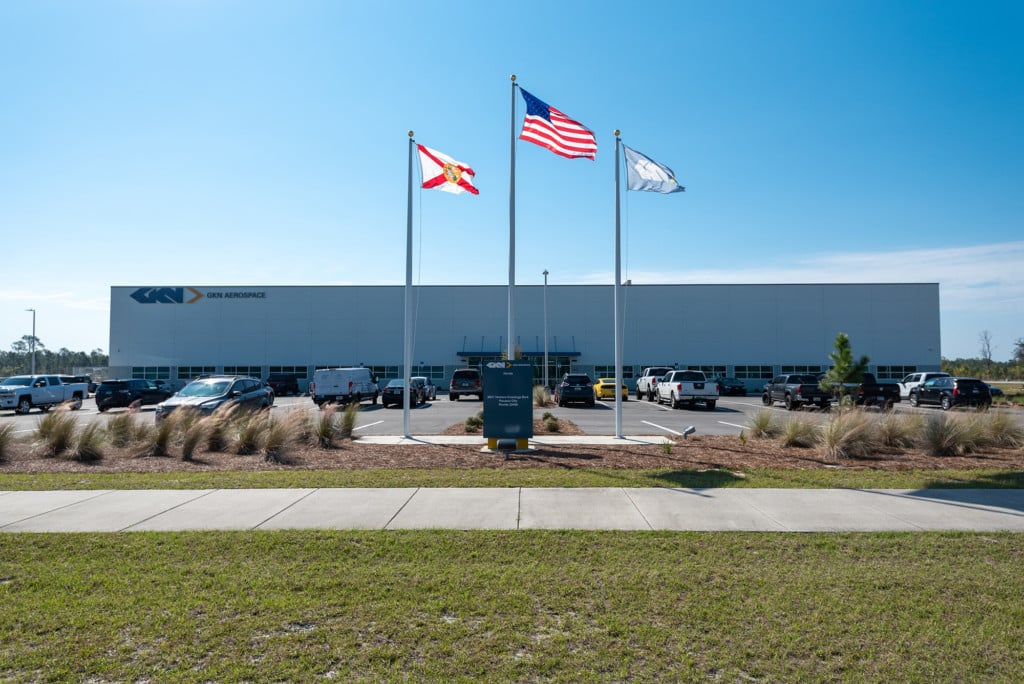 GKN Aerospace, hailed as a key "first domino" in Bay County's economic development efforts when it committed in 2017 to establish a manufacturing facility near the Northwest Florida Beaches International Airport, is discontinuing operations at the
site and has laid off its 60 Florida employees.
"It's a sad day," said Becca Hardin, president of the Bay County Economic Development Alliance.
"We knew GKN was experiencing some delays in production, but we were surprised by their decision to shut down completely."
Had GKN met negotiated hiring targets, it would have been entitled to incentive payments, Hardin said.
GKN did not meet those thresholds, however, meaning that no payments had been made. Upon setting up shop in Bay County, GKN said it anticipated creating 170 jobs.
The St. Joe Company developed and owns the building that GKN occupies at VentureCrossings Commerce Park.
"This was a tough decision for us to make. It's unfortunate," said Wesley Bates, GKN's media and communications manager. "Right now, our focus is on assisting the 60 employees who lost their jobs."
Bates said GKN is working with CareerSource Gulf Coast to find new opportunities for laid-off employees and will give them opportunities to transfer to other GKN sites, if they are interested.
Bates said GKN also is talking about holding a career fair at the commerce park.
"We want to thank our Florida employees for their outstanding effort," Bates said. "And, our decision to close is in no way a reflection on our Bay County partners, including Gulf Coast State College, Florida State University Panama City, the Bay EDA and CareerSource."
"Absolutely," Bates said, "GKN will fulfill all of its obligations to St. Joe."
While GKN holds a long-term lease on the building at VentureCrossings, Bates said he could not comment on whether there is a chance that it might resume operations in Bay County.
"I can't predict the future," he said. "I hope we can find a way to get back to Florida. My family is from Florida and it is close to my heart."
Hardin, who had often described GKN as a "game-changer," said work that had been slated for Bay County will instead be performed at another GKN facility. Bates said he could not disclose that facility's location.
"Over the past few months, we have been in discussions to reach agreement on the long-term manufacturing location of a major work package in the U.S.," GKN said in a prepared statement released by Bates.
"Following these commercial discussions, we have determined that this work package will remain at its current GKN Aerospace facility, rather than moving to our Florida site, as we had planned. We are unable to give further details. However, without this work package, there is no realistic opportunity to sustain our Panama City site."
Hardin said the closure will not affect Connecticut-based Advanced Composites & Metalforming Technologies (ACMT), which maintains GKN as a customer and is establishing a manufacturing plant at the former Honeywell plant in Lynn Haven.
"ACMT serves GKN's Alabama's location and they also do a lot of work for Pratt & Whitney," Hardin said. "This closure won't impact them."