Getting Personal With The Pinnacle Award Winners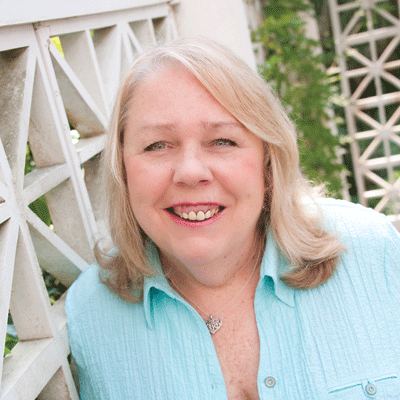 What I love most about this job — and journalism in general — is the opportunity I get to continually meet new and amazing people, learn new things and then pass the information on to others.
October/November is becoming my favorite issue because it is the time of the year when we unveil the winners of the Pinnacle Award, women who have made outstanding contributions to our 850 region but have sometimes gone unheralded. These women are part of the heart and soul of our various communities, leaders who have worked to make Northwest Florida a better place for all of us who are lucky enough to call this region our home.
I never met most of these women, so my first introduction was via a phone call. Each was gracious enough to share her thoughts, history and hopes with me. Not all of what each one told me could be included in the pages of this magazine, but I hope we have given you enough information to show you their mettle and their drive to succeed in business and their personal lives.
Among the interesting facts I learned along the way is that two of our honorees are military brats. Cecilia Homison's dad was a career Marine ("Semper Fi!") and Rebecca Pierson's dad retired as a two-star general in the Air Force. "I was an Air Force brat to a T," Pierson says with a laugh. Both learned lessons that would serve them well later in life. Homison, for instance, remembers moving frequently as a child but also recalls the advantages, including the ability to be adaptable and resilient — and, perhaps most importantly, to accept people from many walks of life.
Augusta West is a single mother who struggles to balance her career and her family responsibilities. She faces the same challenges most working mothers confront on a daily basis, trying to create the work-life balance that is right for them.
"Sometimes it means delving into a work project at midnight while he's asleep, so that he can have my full attention as much as possible," she says. "At the end of the day, my goal is to be proud of the job I've done as a mother and as an executive director."
Carol Carlan grew up in foster homes after her parents divorced and remembers having to repeatedly explain who her parents were and why she was in a temporary home. Yet she learned early about how to relate to others and value different behavioral styles.
Like many immigrants who preceded her, Simona Faroni came to America not knowing how to speak English and using a pocket dictionary to communicate. But she and her husband learned the language, put their entrepreneurial talents to work and today are living the American dream.
Now she looks back on those early days and admits, "Thank God, ignorance is bliss." Most importantly, "We didn't want to go back to Italy as losers."
I'll harken back to a quote from Sojourner Truth, the African-American abolitionist and women's-rights advocate born into slavery who escaped with her child to freedom:
"If the first woman God ever made was strong enough to turn the world upside down all alone, these together ought to be able to turn it back and get it right side up again."
I hope you have read more about all of our talented Pinnacle Award winners in our feature story. They have varied careers and interests, but they all have the same drive to succeed and the desire to make their community a better place. By reading about them, I hope you will begin thinking about others in our region who are deserving of this honor — women who you will consider nominating for the 2016 Pinnacle Award. It's never too early to start preparing your nomination.