Getting Beef to Market
A traditional industry proves flexible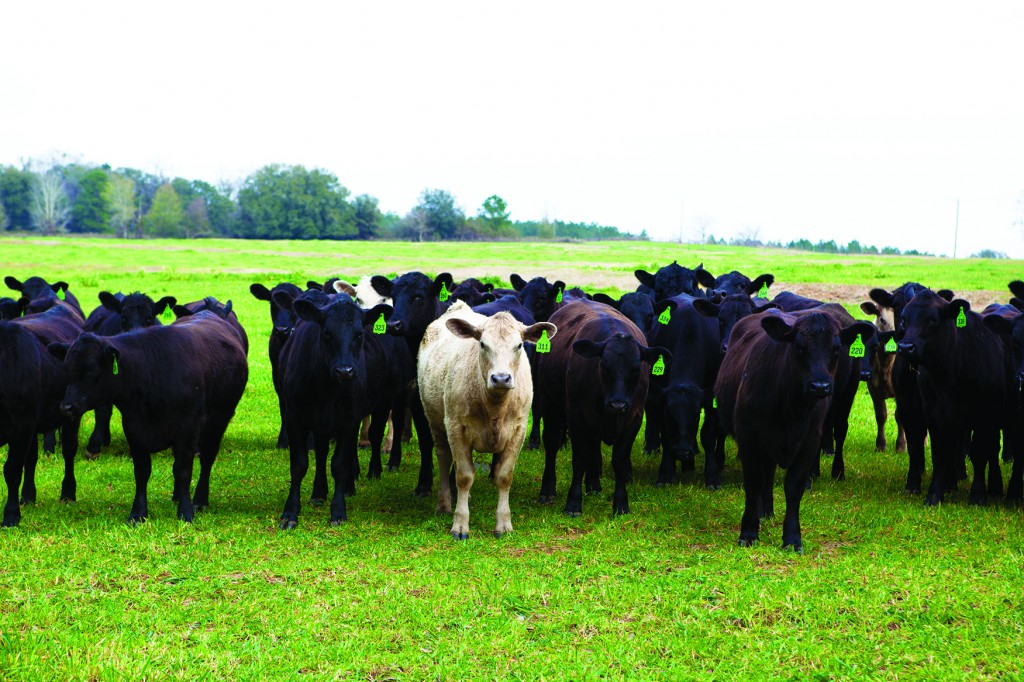 Required to comply with pandemic protocols, including the social distancing of workers, beef processing operations in the Midwest became less efficient. With workers no longer able to work in close proximity to one another, fewer cattle were processed each day, and the typical flow of beef from farms to restaurants and retailers was obstructed.
"Cattle were being held up at the feed lot and not going to slaughter as soon as they reached their finish weight," said Dusty Holley, field services director at the Florida Cattlemen's Association (FCA) in Kissimmee. "The effect of that trickles all the way down to ranch operations in our state because there is an oversupply of cattle waiting to be processed."
Throughout, the demand for beef remained high.
"There was no liquidation of animals," Holley said. "Our cattle were just kept on feed a little bit longer or staged out differently."
Other ramifications of the pandemic also affected the beef industry.
When restaurants were forced to close or operate at limited capacity, processors that were accustomed to preparing 50 percent of their product for food service operations had to shift gears and prepare the lion's share of their beef for retail sale. The manner in which beef is cut and packaged for retailers differs substantially from how it is processed for restaurants.
Uncertainty about the future complicated matters by depressing margins. When it comes to cattle operations, Florida is primarily a cow-calf state. That is, buyers purchase weaned calves from Florida ranches for finishing elsewhere, a process that consumes eight to 10 months. In March 2020, Holley pointed out, those buyers, no more than anybody else, could not know what the world was going to be like in that length of time. Calf prices fell.
Florida ranchers, including former congressman Allen Boyd of Madison County, pivoted away from selling calves, opting instead to find a way to bring them to finishing weight and get them processed in Florida and then sell meat directly to consumers — in Boyd's case from a traveling refrigerated truck.
Boyd credited FCA with helping him to make that change. Holley and Boyd, as it happens, are well acquainted and have service in Washington in common. Holley was at one time a legislative aide and senior policy advisor, working briefly for Tim Mahoney of Florida and then for a North Carolina congressman, Larry Kissell. 
"Some folks have started doing direct selling recently, and others were already doing it and maybe made it a bigger part of their business if they saw it as an opportunity to grow," Holley said.
Commerce, even if in new ways, carried on, and animal husbandry and day-to-day ranch operations went on as usual.
"We are starting to see prices get back to pre-pandemic levels," Holley said in early July. "They're on the upswing."
FCA, established in 1934, is a statewide, nonprofit organization focused on promoting and protecting the ability of its members to produce and market their products. Florida's cattle industry is one of the 15 largest in the United States.
"Florida's cattlemen are dedicated to the preservation of Florida's green ranch land," FCA notes on its website. "As a large industry within the state, cattle ranchers significantly support Florida's interstate economy and provide jobs as well as beef. The cattle industry supports a vast network of associated businesses. These allies include feed companies, heavy machinery corporations and fertilizer manufacturers."
While cattle operations are a traditional activity in Florida, they can't afford to stand still.
With a nod toward Boyd's plan to expand his direct-to-consumer operation to include shipping online orders to consumers, Holley said simply, "Our industry is changing every day."