Get to Know Thom Gossom, Jr., Owner of JTG Public Relations
The Multi-Tasker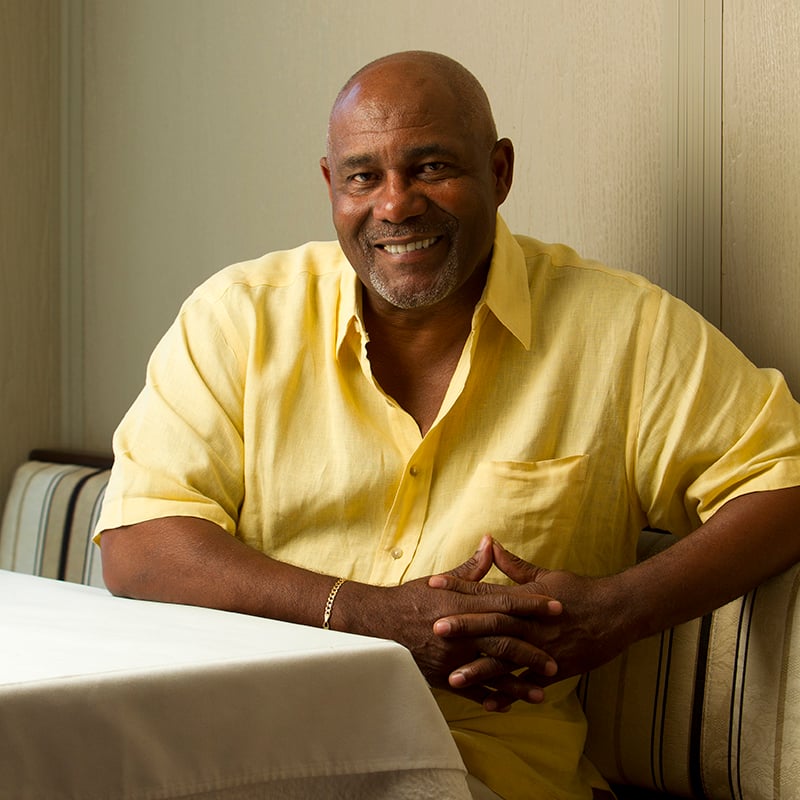 Successful athlete, TV and stage actor, writer and business professional, Thomas "Thom" Gossom Jr. radiates the potent combination of confidence and perseverance, complemented by finely honed communication skills. His earliest brush with fame was as the first African-American athlete to graduate from Auburn University. He traded a successful football career for a flourishing business career then added a thriving acting career. Now 61, he lives in Fort Walton Beach with his wife of 15 years, City Councilperson Joyce Gillie Gossom.
After college, Gossom bounced around to a couple of pro football teams then took a job at a Birmingham TV station as a newscaster and shortened his name. He soon moved on to public relations work for BellSouth and earned his master's degree in communications from the University of Montevallo. In 1987, he founded Thom Gossom Communications, retaining BellSouth as one of his clients.
Gossom broke into the film business when a producer of "Rebel Love" saw him do a presentation and then wrote a part into the film for him. "There were two good things about that part," Gossom says. "Number one: I kept all my clothes on. And number two: It got me my SAG [Screen Actors Guild] card."
---
College: In 1970, the Birmingham native arrived at Auburn without a scholarship or a place on the team. The wide receiver played well enough to earn an athletic scholarship and lettered for three years. He has chronicled this time in his life, and what it meant to be one of very few black athletes in a largely segregated world, in his coming-of-age memoir, "Walk-On: My Reluctant Journey to Integration."
Big Breaks: From 1988 to 1994, Gossom played Ted Marcus on "In the Heat of the Night," acting alongside Carroll O'Connor. The next big part he landed was in 1996 in "Ms. Evers' Boy," one of the first major films made for HBO and in which he played a lead.
Two-Coast Family: After the Hollywood premiere of the HBO film, Gossom's commute stretched to four-hour plane rides when he agreed to start working out of the L.A. market while his family continued to live in Birmingham. "Our son, Dixson, was in high school so we didn't want to move."
Credits: Gossom went on to play the title role of Israel in the Emmy-award winning episode of "NYPD Blue," titled "Lost Israel." He has been featured in small screen hits such as "The West Wing," "Touched by an Angel," "ER," "Chicago Hope," "Cold Case," "Jack and Bobby" and as a recurring role as a judge on "Boston Legal." (Feature films to his credit include "Fight Club," "Jeepers Creepers 2" and "XXX 2.")
Marriage: The role of husband and father came relatively late, when Gossom was in his mid-40s. "As a gentleman once told me, 'You took the scenic route to life.' Frankly, with all this coming and going, I probably would not have been as good at it or persevered without a good home base — them being in my corner and backing me."
Business: Gossom and his wife joined their separate public relations firms and made the move to Fort Walton Beach where she also joined the University of West Florida. Today, their company has evolved into a broader ranged communications firm, an umbrella under which Gossom is involved in everything from writing to giving motivational speeches to entertainment projects, including working with their son, Dixson, a hip hop artist. "It all works together: It's all communications to me."