Gadsden County Embarks On An Inclusive Approach
Filling the need for a holistic approach to economic development and recovery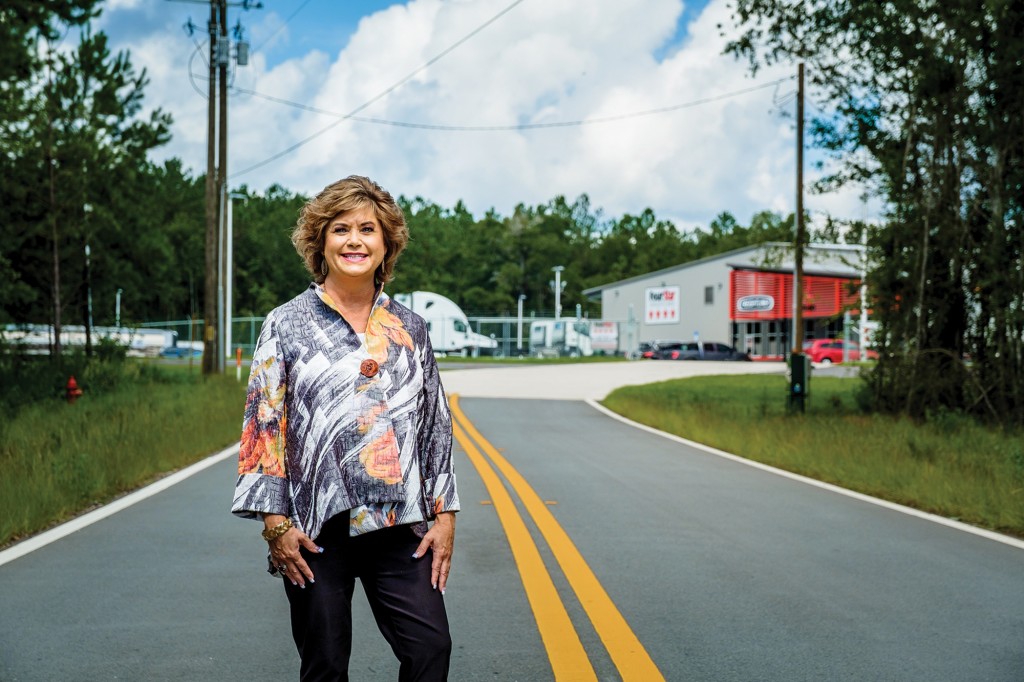 The Gadsden County Development Council has undertaken a strategic planning process that represents an evolution in its approach to providing a better future for the county's residents.
That is, the council is not going it alone.
In August of last year, the council coordinated two planning-process kickoff sessions, one with educators and representatives of industry and the other with community-based partners in the areas of health and human services.
Ronnie Bryant, a certified economic developer and the principal at RLB, LLC, facilitated the conversations, held pursuant to the theme of "Opportunity for All: Strategies for Inclusive Economic Development."
In his work, Bryant strives to link discussions of innovation, change and economic development with cultural inclusion and diversity.
Beth Cicchetti, the executive director of the Gadsden County Development Council, said the sessions helped determine the level of interest among community stakeholders in economic development. She was pleased with the buy-in that resulted from the outreach effort.
"For five years," Cicchetti said, "we have focused on developing marketable product along Interstate 10 and other arteries in our strategic intermodal system including U.S. 27, U.S. 90 and the Florida Gulf & Atlantic Railroad, and over near the Apalachicola Northern Railroad, which runs up into Chattahoochee.
"But in order to better serve expanding businesses or the new ones that we attract such as Trulieve, Four Star Freightliner and Hoover Treated Wood Products, we are going to need a real focus on attracting, retaining and developing talent."
Trulieve cultivates, prepares and sells medical marijuana. Four Star Freightliner services large trucks.
Hoover commenced operations in Gadsden County near Havana in April 2019 and now runs with two shifts.
Cicchetti said a key to the talent procurement process is one-on-one meetings with employers designed to provide an understanding of their human resource needs so that instruction and curriculum at public K-12 schools, charter schools and vocational-technical schools, community colleges and universities can be developed accordingly.
"We have businesses that are here and are going to be in our market for a long time to come, and new businesses will be arriving," Cicchetti said.
"They have needs for employees in transportation, manufacturing and distribution. It's up to us to provide the workforce to meet those needs. And, it's important for parents in the area to know what the employment opportunities will be for their children in Gadsden County."
Willie Simmons, the head football coach at Florida A&M University and a native of Gadsden County, has championed the inclusive planning effort, and local government officials echoed Cicchetti's remarks.
"We want the barber, the hairdresser, the grocery owner and everyone to know what the plans are for Gadsden County,"
said County Commissioner Brenda Hold.
Gretna City Commissioner Gary Ross Jr. said he saw the kickoff meetings as an opportunity for a cross-section of the community from millennials to seniors to come together "to benefit the whole spectrum of residents in our county."
Added Gretna City Manager Antonio Jefferson, "The strategies that came out of this meeting of the minds will result in action items that we can assign to our community partners, our elected officials and anyone who wants to see the change that we need in Gadsden County."
Edward Dixon, a former Gadsden County commissioner, said, "What we are doing now is Gadsden County's future. It's tomorrow today, here right now. If we do this well, we aren't going to have to worry that our kids are going to grow up and leave Gadsden County."
In January, the Governor's Office announced grant awards to the City of Quincy and Gadsden County from the state's Rural Infrastructure Fund, which is administered by the Department of Economic Opportunity.
Quincy received $297,800 to complete a feasibility study and an environmental survey needed to finalize a plan for attracting new business to the Joe Adams Commerce Park.
In addition, the funding will help further the city's "Opportunity for All" strategic economic development plan, encompassing a holistic approach to economic development planning and workforce development for new and existing businesses.
The county received $20,000 to complete a road inventory project for prioritizing needed improvements to public, unpaved roads and bridges.
Regarding economic development planning, Cicchetti said, "There is a process that we want to take the community through. Educators and service providers like the United Way and the Capital Area Community Action agency and other community-based partners need to understand our world, and we need to understand theirs. Collectively, we need to have a picture of the demographics we are serving, and we need to work together to have an impact on the generational poverty that occurs in our area."
Cicchetti was pleased by the participation in the kickoff meetings by classroom teachers from private schools, including the Robert F. Munroe Day School in Quincy, charter schools and traditional public schools.
"They are the folks with their boots on the ground," Cicchetti said. "We need to understand what is being taught."
Cicchetti said she expects the conversations with businesses that will be part of the planning process to enable the development council to better understand their operations and supply chains and to supply leads for filling up the county's industrial parks.
For Cicchetti, the impact of Hurricane Michael on Gadsden County's food cluster provides an example of the need for a holistic approach to economic development and recovery.
The Cal-Maine Foods egg-producing facility in Quincy was among the storm's casualties.
"Cal-Maine had been part of our business landscape for decades," Cicchetti said.
"The Florida-Georgia Workforce Alliance is working with the 60 employees who are losing their jobs due to the closure, and we are looking at the possibilities of repurposing buildings there."
One possibility: the industrial hemp industry, which is expected to become a significant agricultural product in Florida over coming years.
"We want to identify and showcase buildings that could be used for storage of industrial hemp after it is harvested," Cicchetti said.
"Gadsden County has the potential to become a player in both the cultivation and processing of hemp, but it will take a team effort for us to get there."