From Critical Economic Concern to Opportunity
Taylor County faces the future head-on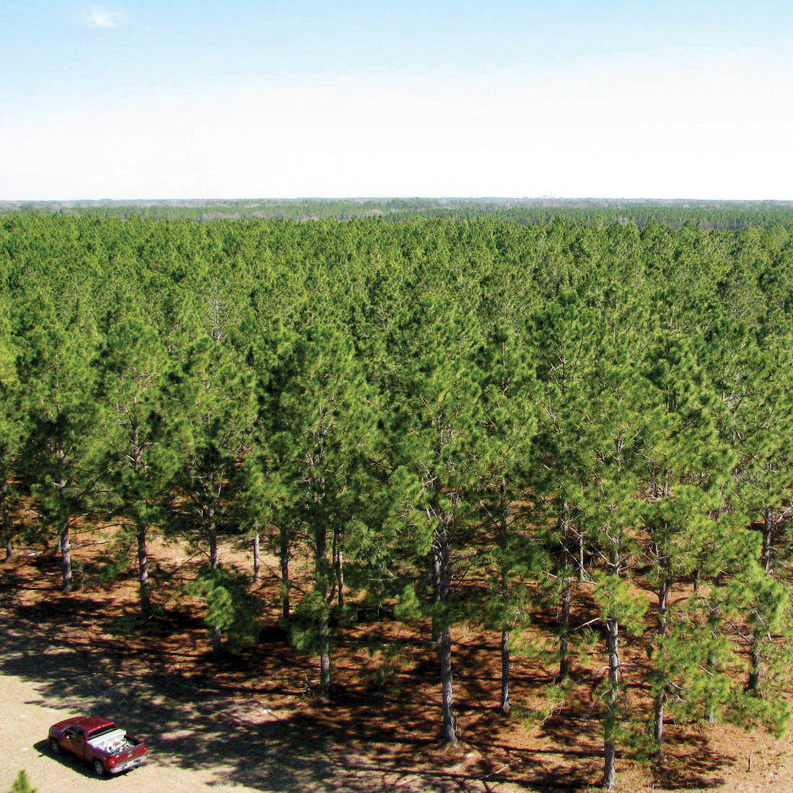 They used to be called "Rural Areas of Critical Economic Concern." But somewhere along the line, a somewhat more optimistic designation was arrived at. Hence, "Rural Areas of Opportunity." That's where Taylor County stands today.
The rural county could use all the opportunities that come its way. According to Taylor County Vision 2060, the county is "at a crossroad" for several reasons.
The per capita income is characterized as being well below state average, about 20 percent of children live in poverty, approximately 28 percent of the population has no health care, the infant mortality rate is almost twice that of the state and unemployment is high. Globalization of the timber industry and its effect on the local economy, and the threat of piecemeal development, are also concerns.
However, the overarching problem is the massive amount of growth expected to hit the Big Bend region and the rest of Florida in the coming decades. Florida's population tripled from 5 million to 18 million between 1960 and 2000 and is expected to double to 36 million by 2060. The 14-county Big Bend region alone could wind up with close to a million new faces, all of whom are going to need jobs, places to live, places to shop, doctors and a host of other services.
That's why Taylor County officials are planning ahead. The county amended its comprehensive plan and development regulations in 2011 to specify exactly what kind of development they'd like to see and at what densities. What they don't want is to simply react to staggering growth the way other similar rural counties have been forced to do in the past.
Not that it's actually going to happen, but 200,000 new households would be a great concern if all were sited at once, said Taylor County Administrator Dustin Hinkel.
"Our board has worked very hard to keep an eye on that growth, and as growth occurs, we have the land development code to guide us and help us build the infrastructure and other services," said Hinkel, who is looking for the county to have a bright future.
Taylor County Vision 2060 has been around since 2008, but the recent impetus for getting ahead of the 8 ball was a 2011 application for Master Development Approval by Foley Land and Timber Company. This was a rather significant event; at the time, Foley owned 380,000 acres of Taylor County land, and its total holdings — 560,000 acres — made it the largest contiguous private property owner in Florida. According to the Taylor County Development Authority, Foley worked with the county to set up one of the largest master plan uses in the state.
"Foley was a tremendous partner in that entire process to give them a road map for their lands as one of the largest landowners certainly in this county, and Florida in general," Hinkel said. "It certainly brings a nice road map for the county to anticipate growth and what to focus on."
However, all of that land went up for sale last spring. This was a staggering development; it was likened to putting the state of Rhode Island on the market. The land has since been sold to a new company called Four Rivers Land & Timber Company LLC, and Hinkel said he's not sure what its future intentions are. When contacted, Four Rivers declined to comment about what the future holds.
"So far, the contact I've had is they are going to try not to make too many changes, and I really haven't seen substantial change, which is a big help," Hinkel said. "They are still harvesting timber. We haven't had any developer interest come to the attention of the county. A lot of people were nervous about it going on the market, but the entire intention of the plan was to put this master plan in place that could be used by developers — and whether Four Rivers has that same mentality is something they will have to answer to. But we assume they will follow the development pathway that's been laid out."
The development plan calls for a mix of residential, commercial, agricultural and some industrial use. Not all of the former Foley land in Taylor County will be developed. The master plan encompasses more than 128,000 acres and calls for more than 45,000 mixed-use development acres and more than 82,000 acres of agricultural preservation lands. The plan also calls for more than 25,600 residential units and more than 10 million square feet of industrial and non-residential land use. The plan was specifically designed to follow the development guidelines of the county's long-term strategic vision.
"We want to develop in a fashion that the community has collaborated on and decided that would benefit their community and their values," Hinkel said. "Taylor County residents take a lot of pride in their rural nature, and should we be blessed with that kind of development, it should be done in a way that safeguards the quality of life that our residents appreciate."
That said, the county still needs jobs, and Hinkel said it would like to lure some medium-to-large industrial operations to the county. The largest employer in the county, GP Cellulose, employs some 600 people. Hinkel thinks it would be great to have more employers like that in Taylor County.
"We certainly need development and industrial interests to come here and see what Taylor County can provide," he said. "We are currently talking with a company that is in the biochar (a charcoal used as a soil additive) business. It's a company called Applied Gaia, and they are talking about locating across from the Georgia-Pacific plant, which is one of our sites for economic centers and industrial development."
Ultimately, the development guidelines will allow the county to be proactive instead of reactive.
"The vision is that we understand for most of Florida growth is inevitable, and our wish list is, if we are fortunate enough to grow, it gives us the opportunity to anticipate what services are needed and when," Hinkel said.