Fostering Employment
Organic growth tends to be permanent growth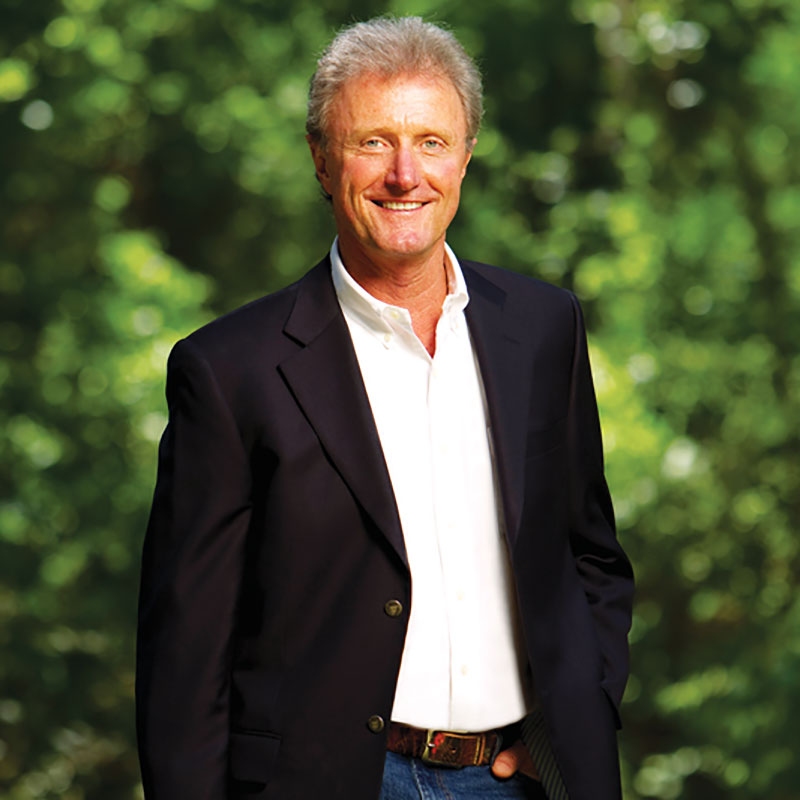 The monolithic online retailer Amazon and big-box stores including Walmart have capitalized in stupendous fashion on the appetite of people for convenient, one-stop shopping and discount pricing.
Like most everybody else, I have patronized these giants, but I try to do so only when I cannot find in a timely fashion what I need from a local small business. I personally enjoy trading with people who greet customers from the perspective of someone who is personally invested in the place where he or she works.
These folks and their businesses are the backbone of Rowland Publishing. They are the people whom our titles are designed to serve, people who become valued RPI customers when they choose to invest proceeds of their labors in advertisements in 850, Emerald Coast, Tallahassee and Northwest Florida Weddings magazines or on the magazines' websites.
So, yes, when I have a buying decision to make, I always think local first.
Economic developers and civic leaders throughout the 850 region are often focused on landing the next big whale, that employer with the capacity to bring or create hundreds or thousands of jobs for our area.
But it is also important that local leaders be mindful of the businesses already in place in their communities and of the desire on the part of people in their midst to start a business. Organic growth is as important as imported growth. Communities that grow their own businesses bring about the kind of entities that support Little League teams, churches and nonprofit organizations in ways that many of the big corporations that extract dollars from local economies do not.
Thankfully, there is plenty of evidence around to suggest that economic developers, local leaders, school districts and post-secondary schools all recognize the importance of organic job growth.
Florida State University in Tallahassee is home to the Jim Moran School of Entrepreneurship, the nation's first stand-alone entrepreneurship school at a public university.
Tallahassee Community College is in the process of adding certificate and associate degree programs in entrepreneurship.
FSU in Panama City now offers a commercial entrepreneurship program that provides students with opportunities to innovatively apply classroom lessons beginning with the first semester of coursework to their own business start-up projects.
The importance of growing your own jobs was a big part of the motivation that led to the addition of the Advanced Technology Center at Gulf Coast State College.
At the University of West Florida, the Center for Entrepreneurship is dedicated to seeding economic growth by encouraging and supporting educational initiatives related to entrepreneurship and entrepreneurial thinking. Meanwhile, the UWF College of Business is developing degree and certificate programs in entrepreneurship. The college recently launched an MBA program with an emphasis on entrepreneurship.
(By the way, we plan to provide 850 readers with a report in our winter edition on MBA programs at colleges and universities throughout the region.) 
Entrepreneurial workspaces and business incubators are sprinkled throughout Northwest Florida. Santa Rosa County schools offer dozens of career academies in areas ranging from advanced manufacturing to culinary arts to information technology and entrepreneurship. The Agritechnology Academy in Jay stands out for Charlin Knight, the director of workforce education for Santa Rosa schools.
Students in that program won a regional soil testing competition and, at this writing, were looking forward to traveling to Oklahoma City for competition at the national level.
All of this activity bodes well for the future of local economies. A large employer attracted to an area by tax or other incentives may depart when the incentives run out. But an individual who grows up in Northwest Florida and then starts a business in his hometown is likely to stay for a very long time.
Best,
Brian Rowland
browland@rowlandpublishing.com
P.S. Here's an update on Rowland Publishing's commitment to the Entrepreneurial Operating System that I wrote about last time. Our RPI leadership team has now conducted 20 weekly "L-10" meetings and is feeling the "traction" that results from this new way of communicating and processing company challenges. The results have exceeded my expectations in the form of better teamwork, mutual trust and respect and, ultimately, improvement to our bottom line. Departments within RPI have begun holding their own L-10 meetings and, to my very pleasant surprise, all participants have embraced the concept and the process. There is a new sense of excitement throughout the team as people feel the empowerment that comes with being involved in decision-making. We are elevating and delegating to create a stronger company. I'll have another update for you in 90 days.