For Entrepreneurs gBETA Is A Place to Grow
Accelerator program prepares emerging businesses for investor meetings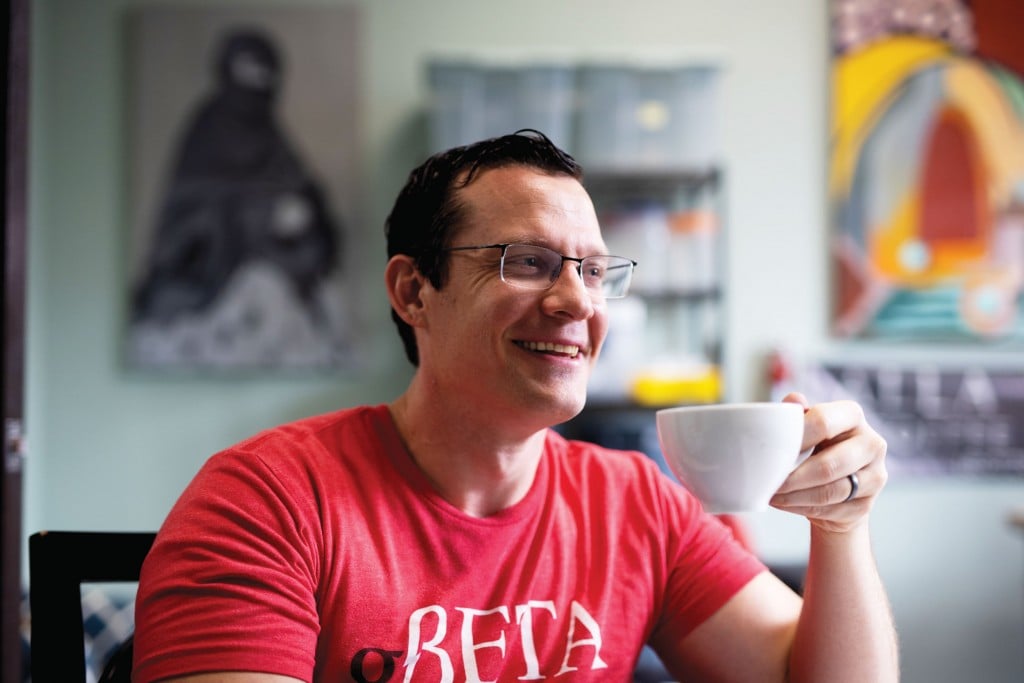 According to the Bureau of Labor Statistics, 20 percent of businesses survive less than two years, and 45 percent close their doors within five years of opening.
Those failure rates are lessened, however, when fledgling businesses and growing startups benefit from accelerator programs that school entrepreneurs in the proper steps to market and sell their products and services.
gBETA is a program offered by the nationally recognized accelerator program, gener8tor, which has invested in 54 companies with a combined capital investment of over $ı20 million in follow-on financing. Gener8tor is active in cities across the United States and parts of Canada and has chapters as far away as Puerto Rico and St. Thomas.
In 2020, gBETA expanded its program to Pensacola, soon after D.C. Reeves became the chief entrepreneurial officer for the Studer Community Institute.
"My first job was to scour the country and find best practices of people who are optimizing their entrepreneurial ecosystem," said Reeves. "We were attracted to gBETA because we wanted local companies and those in surrounding areas to have an opportunity to really accelerate themselves through a program that didn't exist in our community before. They had such a sterling reputation with a large investor pool and a plethora of knowledge within the entire national organization that could be helpful to folks that go through our program."
Though sponsored by the Studer Institute, the Pensacola gBETA program is run by Jonathan Kretz. A native of Texas and graduate of the University of Texas at Arlington, Kretz relocated to Pensacola after the pandemic hit and his own business slowed and now helps other businesses to achieve success.
For each cohort, gBETA Pensacola selects five businesses out of 40–50 applicants to sponsor in its seven-week program. Last year's cohort included a wide range of businesses. Argo offers cutting-edge cybersecurity services. DESHI provides modern nail and skincare products and treatments. National Energy works with clean energy solutions. QuNav designs global positioning technologies with applications useful to the automotive industry and military-grade autonomous aerial vehicles. Shipshape Urban Farms squeezes 3.4 acres of hydroponic crops into a shipping container for a safer, fresher, more cost-effective food source.
The initial round for selection is simple.
"First push is keep it local," Kretz said. The goal is to develop Northwest Florida into a hub of innovation, technology and entrepreneurship, so they narrowed the search to Pensacola and the surrounding region.
The second part of the vetting process considers the scalability and growth potential for businesses.
Kretz admits that choosing the final five is a challenge. It's not as if the businesses that are not selected don't have great ideas.
"Mostly, they are not quite ready for gBETA," Kretz said.
Either their product or service is not ready to scale or they are in too early of a stage in the process of development, but Kretz sees it as a "big win" for the program that four out of the five members of the 202ı cohort are applicants from the previous year. The program finds that repeated applications "show the resilience of a founder, failing forward, and getting back up and trying again."
Among businesses in the 202ı cohort, RCI Health Metrics has created an automated system used by nurses to more closely monitor patients' pain levels based on a distress index. Rainey's Closet makes rental formalwear for children available at affordable prices.
Eduocity is a company specializing in micro-content curriculum to aid teachers in e-delivery systems in urban communities. Alla Prima coffee was founded by two artists who offer a top-tier coffee experience, combining their passion for the arts with premium coffee.
Since their next cohort is still going to be virtual, gBETA Pensacola has recruited a company from Orlando for their fifth founder, called Assist, who will make Pensacola their launch point. Assist is building Oddjobs, an app designed to connect workers with people seeking help with small-scale tasks from pulling weeds to painting a fence. Users employ the app to negotiate price and timing.
Over a seven-week period, these companies will learn techniques in scalability, but the focus of the program, Kretz said, "is to show the key aspects of what an investor will want to see" in each of these businesses. After a morning of introductions, the program is kicked off with the daily "lunch and learn."
"We try to help our founders understand that there's actually a minimalism that is required in the investor world," Kretz said. "The lunch and learn will be on a very specific topic that is a support session that will help them build out their executive summary." This two-page report is arrived at in four to five weeks and is designed to provide prospective investors with a succinct introduction to a company.
The process of building out the executive summary is different for each company. For a tech-based business such as Assist, Kretz and his team put in place a large goal such as "by the time they get to launch their MVP (minimal viable product) or their beta launch, we will have 500 users signed up. And then we'll make it more bite-sized than that. We'll say, how many users does that mean a week?"
Founders track the growth of their businesses, actively work the network they are building and find mentors within the gBETA program to help them achieve their larger goal.
To aid founders in building out their summaries, each business owner is paired with mentors through a speed networking session. Every Thursday, founders will spend ı5–20 minutes with each mentor — everyone from entrepreneurs and CEOs to community-resource executives — finding partners with expertise compatible to their growth goals.
After completing the executive summary phase, the focus in Weeks 5 and 6 is on developing a five-minute pitch deck. Each pitch is honed to be ready for Week 7, when founders "are put into the fire," Kretz said. Founders use what they've learned to pitch their businesses to investors; each founder gets a minimum of 25 investor meetings.
After this, they become alumni of gBETA, and the rest is up to them.
Kretz and his team are also working to introduce a gALPHA program to give companies not quite ready for gBETA a place to grow.